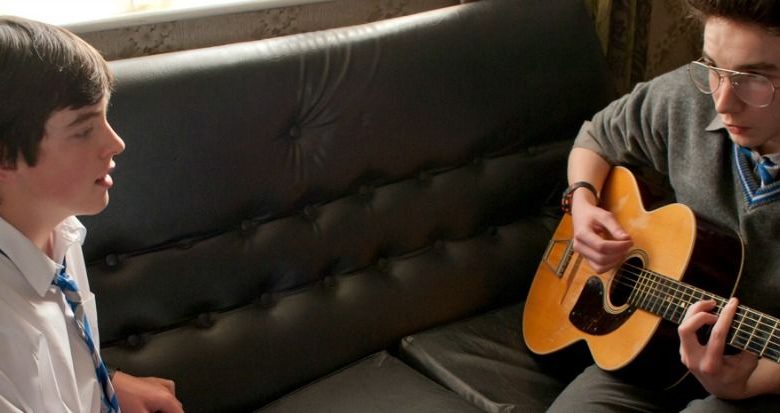 Instead, it arrives on Blu-ray this week seeking a second chance.
"Sing Street [Blu-ray]
earned roughly $3 million during its U.S. theatrical run. That's actually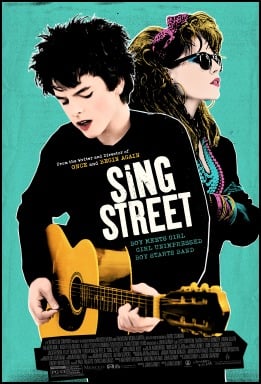 impressive for an independent movie. Many, even those with recognizable stars, can't even crack the $1 million mark.
It's still a letdown for writer/director John Carney. His 2007 gem "Once" became that year's summer sleeper smash. The winsome romance hauled in $9 million.
The most remarkable part? Those figures came despite never playing on more than 150 screens.
For comparison, the average summer blockbuster is shown in at least 3,500 theaters.
Carney's 2014 gem "Begin Again" earned $16 million but featured bigger stars like Mark Ruffalo and Keira Knightley.
"Sing Street" follows an Irish teen (Ferdia Walsh-Peelo) who will do whatever it takes to get his new crush (Lucy Boynton) to notice him. If that means shooting a video for a song that doesn't exist by a band that doesn't exist … so be it.
Set in the 1980s, the movie captures the decade's pop pleasures, regrettable fashion choices and singular spirit. Along the way, you'll remember what it's like to be young and woozy with love.
RELATED: 'Begin Again's Danielle Brisebois Brings Character to Film
So what happened to "Sing Street?" It's hard to blame the movie, an infectious flashback to '80s pop music. It's simply a tall order to break through the summer blockbuster haze. Movies like "Captain America: Civil War," "Finding Dory" and even "Ghostbusters" take up most of the movie oxygen.
That leaves indie films gasping for promotional air.
It doesn't matter anymore. "Sing Street" is available on home video, and you'll be hard pressed to find a more joyous celebration of music and youth.
The Blu-ray's "Making Sing Street" documentary finds Carney dubbing his story pure "wish fulfillment." It's what the future rocker wanted to do when he was a lad. Start a band. Shoot a video. Catch a beautiful girl's eye. And maybe more.
Sing Street Clip - Wish Fulfillment
"We were broke, and I was in this rough school and these kids wanted to beat me up," Carney admits of his own real-life inspiration for Cosmo, the main character.
Carney, former bassist for The Frames, has his own impressive music legacy to imprint on his films. For "Sing Street," he let the era's music wash over the story.
"In a sense the '80s were the last true decade that didn't sound like anything that came before," Carney says.
The featurette packs plenty of insight into its brief five-minute running time.
Love this—#SingStreet for the minimalist soul! #FanArtFriday artwork by: https://t.co/cZZXXd58U3 pic.twitter.com/F3xqbKEYoD

— Sing Street Movie (@SingStreetMovie) July 15, 2016
A second, even shorter extra finds Carney and collaborator Adam Levine breaking down the film's sound. Levine played a critical part in "Begin Again" and contributed to "Sing Street's" soundtrack.
The Maroon 5 lead singer shares why the film's story connected so strongly with him. Years ago, he was Cosmo, too. The teen Levine copied his musical heroes note for warbling note.
"That's how creativity when you're young starts. You emulate your heroes," Levine explains.
It's a shame the Blu-ray extras don't include more behind-the-scenes footage or other potential perks. This kind of film begs for a more robust home video treatment. Perhaps it'll earn one with enough customer good will.
As is, the most intriguing extra is the audition montage. Watch a young Walsh-Peelo crack a hopelessly dated joke during his audition.
"I'm 14," he says in his defense.
"Sing Street [Blu-ray]
" is a charmer no matter its financial fortunes. Not bad for a 14 year old who could really need a new joke book.
Sing Street - Drive It Like You Stole It (Official Video)