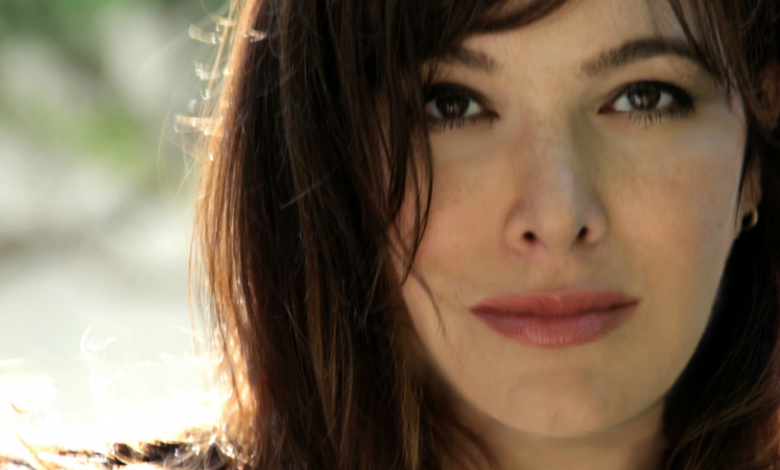 When Danielle Brisebois joined the songwriting team behind "Begin Again" she inhabited the roles of the film's main players. The former "All in the Family" star flexed dormant creative muscles in the process.
"I had to sit with [the script] and think about these characters," Brisebois tells HollywoodInToto.com. "It's not just like songs in other films. It's part of the narrative of who these people are. I got to be an actress and songwriter all at once."
Keira Knightley | "Tell Me If You Wanna Go Home" (Begin Again Soundtrack) | Interscope
Brisebois, along with husband Nick Lashley and musician Gregg Alexander, helped bring the movie's soundtrack to life. Now, the team waits to see if their handiwork will earn them a Best Song Oscar next month. It could be her biggest spotlight moment since charming America as Archie Bunker's niece on two hit sitcoms.
"Begin Again," from the director of "Once," features a lovestruck singer (Keira Knightley) looking for revenge on her ex by crafting a hit record. She'll need the support of a boozy record producer (Mark Ruffalo), but is fame truly what she craves?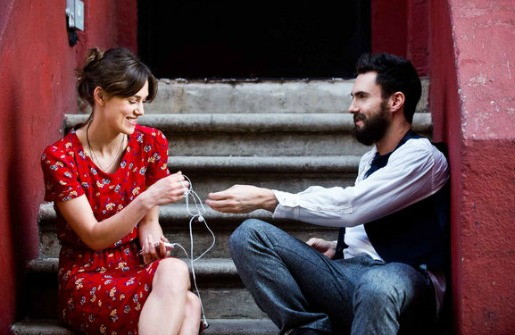 Brisebois' post-sitcom career may not grab headlines, but she's been busy penning hit songs for both herself and pop stars like Natasha Bedingfield. She once performed alongside Alexander as part of the New Radicals, critical darlings who blazed briefly in the late 1990s before disbanding.
To hear her describe fame, 2014 style, she doesn't want to be a target for TMZ reporters anytime soon.
"It doesn't look like a lot of fun to be the person in front of the scene sometimes. I see how it limits [stars]. I've always been a bit of a dreamer and poet. I want those freedoms," she says.
RELATED: 'Begin Again' Singer Pines for Protest Singers
That doesn't mean she looks down on artists who crave commercial success. More power to them, she says.
"I always hated the term 'selling out.' It boxes people in. You just have to have your options open," she says.
Begin Again Music Video - Like A Fool (2014) - Keira Knightley Movie HD
Brisebois' decision to leave acting for music left her with precious few options.
"I was literally broke living in people's garages," she says, adding she lost the money she made as a child actress but opted against legal action to reclaim it.
"I didn't want to spend my early 20s in court," she says. Besides, she figured others her age also start their professional lives with next to nothing, too. She wasn't alone.
Leaving acting came as organically as songwriting. Her early career found her working on Broadway's "Annie" among other music-driven productions. When she landed a job on "All in the Family" she found herself in what she calls a "different world."
"I didn't enjoy it too much," she says with a laugh, "I just didn't have a passion for it."
RELATED: HiT Movie Review: 'Begin Again'
She isn't one to bemoan life as a child star. In fact, she credits her co-workers for making the experience as positive as possible. She calls Carroll O'Connor, who played the irascible Archie Bunker, "like a second father."
"He was amazing, nurturing and wonderful," she says, adding he treated her like any other hard-working actor on set.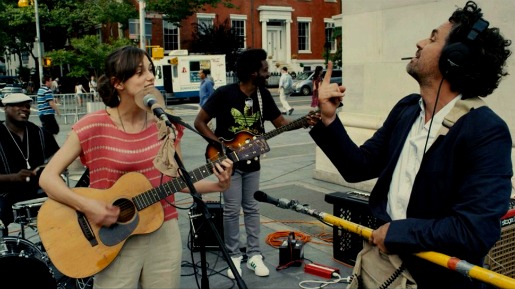 Brisebois is thrilled at the possibility that"Begin Again" could yield a Best Song nomination for tracks like "Lost Stars," the film's signature number. She isn't eager to resume her acting career, but the thought of telling stories through a combination of music and film would be a welcome new chapter to her professional career. And it wouldn't require her to step in front of the camera.
"The most exciting thing for me is that [a nomination] could open doors to a whole new world of film," she says.
DID YOU KNOW: A young Danielle Brisebois once met Jack Lemmon in a restaurant. Before the star-struck preteen could react the legendary actor rushed up to her and said, "I love you on your show."