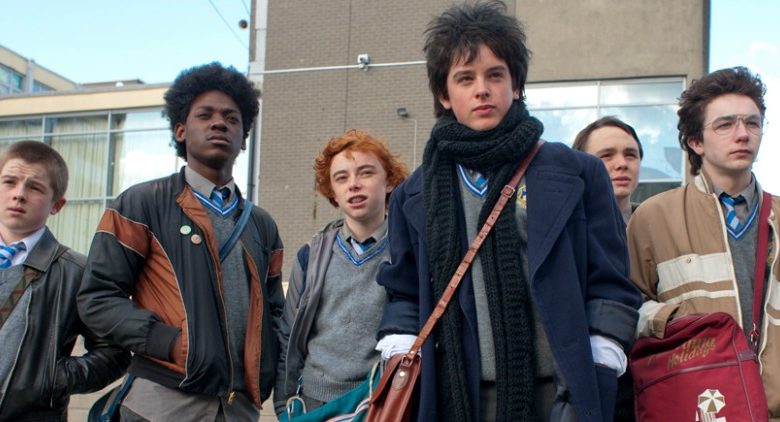 Then again, "Sing Street" would soar even if it was set in 2016.
Director John Carney hasn't just captured the Reagan era's music and fashions. He reminds us what it's like to fall hopelessly in love for the first time.
It's the stuff of immortal pop songs. Now, it's the rocket fuel behind the year's most enjoyable film..
Young Conor (Ferdia Walsh-Peelo) is transferred to a rough and tumble Catholic school circa 1985. He has no friends, no protection against the school's toughs and, soon enough, no shoes.
None of that matters after he spies a beguiling girl across campus. Conor summons the courage to not just chat her up but promise her a role in his new music video.
Only he doesn't even have a band. Not yet, anyway.
He gathers a rag-tag bunch, tearing through the '80s songbook in the process.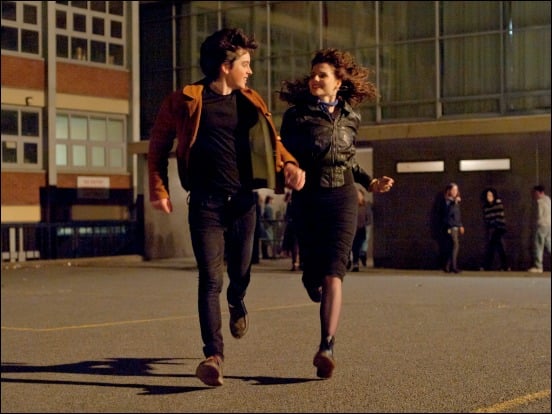 He's determined to win the heart of Raphina (Lucy Boynton), his troubled muse. And he's willing to accept some music tips from his older brother (a charming Jack Reynor), a true music aficionado.
Soon, the rough around the edges band dubbed Sing Street is born.
Is there another modern director who brings music to life on screen better than Carney? He dazzled us with 2007's "Once." He did it again with 2013's "Begin Again."
This might be his most impressive feat. "Sing Street" leans on '80s favorites like A Ha's "Take on Me" but also introduces musical doppelgangers scattered throughout the story. You'll swear you heard these Sing Street originals on the radio growing up.
FAST FACT: John Carney says he didn't actually meet singer Adam Levine before casting him in "Begin Again." He cyber-chatted with him via Skype, but felt so good about the singer's acting potential from their chats he hired him for the movie.
Carney is a genius at capturing simple musical moments on screen. Here, they're as elegant as they are funny, thanks to the curious costume choices of the young band mates.
The film isn't content to resurrect a decade. It deconstructs coming of age tropes, captures Ireland's economic woes and lovingly portrays a family on the brink of collapse.
Conor's parents are leaning toward divorce, even more fodder for the budding songwriter.
What's most impressive about "Sing Street" is its big, beautiful heart. The story structure is pilfered from Carney's own childhood. It isn't prettied up for our approval. It's still blue collar and raw. And the headmaster at Conor's school is a nightmare to behold.
Yet it's honest and cheerful in the right doses.
The film ends on a note that may surprise those who have followed Carney's impressive film career. It's well earned all the same.
Now, do yourself a favor and seek out "Sing Street." Joyous movies that capture the very essence of youth don't come along very often.