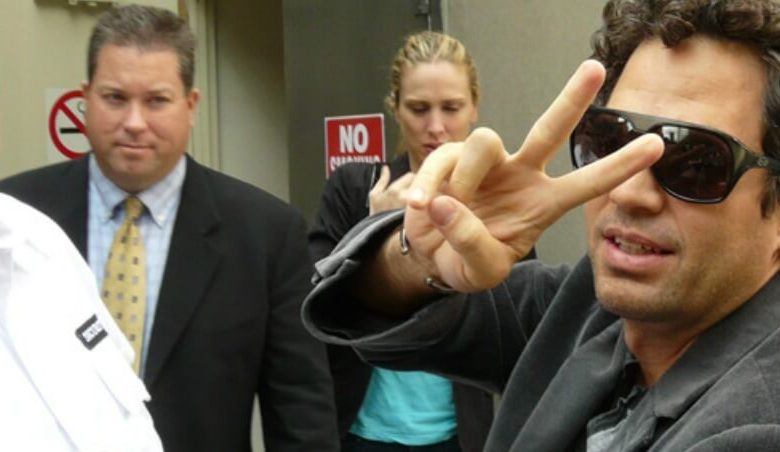 Mark Ruffalo says he hearts diversity. Please add an asterisk to that statement.
The star of "The Avengers" and the sublime "Begin Again" defends diversity as much as any other celebrity.
Maybe more.
Wow! Energy, love, diversity, and commitment to protect people & environment here at #WeStandUnited NYC rally is incredible!

— Mark Ruffalo (@MarkRuffalo) January 20, 2017
America's Jesus of poetic utterances! America's greatest cheerleader and champion of our diversity and democracy. Happy Birthday, Walt W! https://t.co/KQuC5UHNSS

— Mark Ruffalo (@MarkRuffalo) May 31, 2017
Consider how he nearly boycotted the 2016 Oscars ceremony following the #OscarsSoWhite hashtag imbroglio. Ruffalo had earned a Best Supporting Actor nomination for "Spotlight." That gave him a prime ticket to Hollywood's biggest night.
He wasn't sure he wanted to use it. The actor hoped to address Hollywood's inability to nominate more people of color that year. To do that, he seriously considered staying at home on Oscar night.
He eventually showed up. Why? He explained that he supported those impacted by the Catholic Church's sex abuse scandal, the focus of his fact-based film.
Now, Ruffalo is speaking out again via his active Twitter account. Only this time he'd like a wee bit less diversity, thank you.
Sign the petition: Tell @MSNBC @NBCNews to stop the white conservative hiring spree https://t.co/CQGV7zRHWr via @CREDOMobile #p2

— Mark Ruffalo (@MarkRuffalo) June 10, 2017
The Tweet links to a petition dubbed: Tell NBC executives: Stop the white conservative hiring spree at MSNBC
What inspired this fury?
NBC and MSNBC adding Nicole Wallace, Hugh Hewitt, George Will, Megyn Kelly and Greta Van Susteren as either contributors or full-time talents. Kelly is one of the biggest news personalities on television. Hewitt hosts a popular, nationally syndicated radio show. Will remains one of the most principled conservatives within the Beltway.
To Ruffalo and co. they are lumped together as "white conservatives" who don't deserve a voice on the network. Not while other people of color, like MSNBC's Rev. Al Sharpton, find their screen time dwindling. Or, in some cases, gone entirely.
RELATED: Ruffalo Shows True Colors at Climate Rally
Sharpton's "PoliticsNation" lost its weekday slot two years ago. The show's host admitted his issues reading a teleprompter didn't help matters. Nor did its awful ratings.
The petition threatens repercussions if more white conservatives join the NBC family.
We need to let NBC executives know that there will be a sharp backlash if MSNBC becomes another platform for right-wing hate.
None of the aforementioned "white conservatives" are hateful in any way. They are traditionally right of center to various degrees, though. MSNBC is unapologetically liberal, while NBC contends to be an unbiased news source.
The new hires, in theory, help the networks reflect an election where the GOP won or kept the White House, the Senate and the House.
That's a brand of diversity Ruffalo doesn't seem so keen on supporting.
Photo credit: christopherharte via Foter.com / CC BY-SA