Industry News
Opinion
A (Mostly) Great Week for Free Speech
Dahl publisher, 'Harry Potter' actress backpedal, Stiller stands by 'Thunder'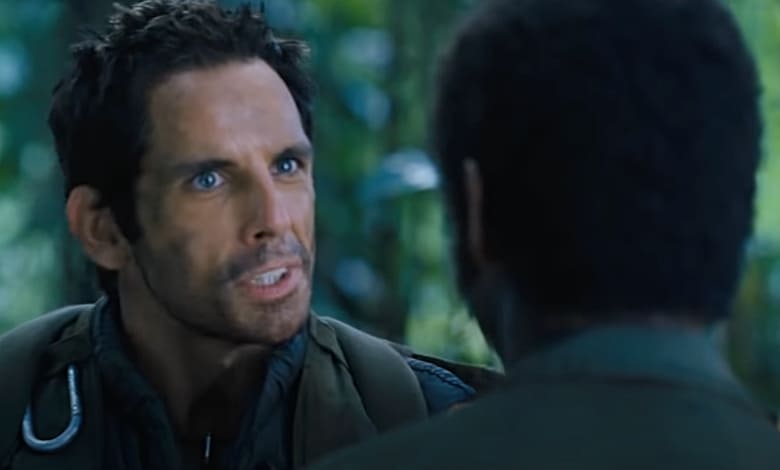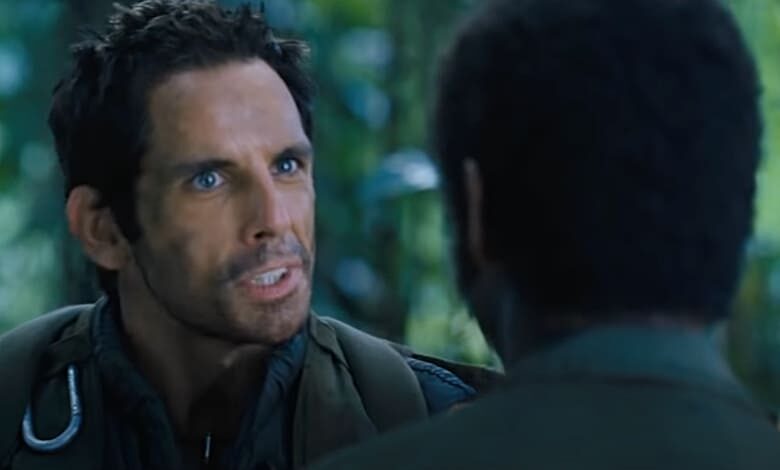 Free speech is under serial attack in western culture. Full stop.
The media won't admit it (while some reporters actively cheer on censorship). Hollywood mostly stays silent on the issue, more fearful of the woke mob than watching their creativity corralled by a vocal minority.
So any time freedom prevails, in doses large or small, it's a hopeful sign. This week, we had three such moments.
So-called 'sensitivity experts' rewriting Roald Dahl's childrens' books is just the latest example of the zealots of 'wokeism' forcing their values on the rest of us. It's not enough to live and let live – we must convert to their 'woke' religion and join their mission. pic.twitter.com/SPqf8EOixP

— Tulsi Gabbard 🌺 (@TulsiGabbard) February 22, 2023
The first? Puffin Books announced it's "updating" classic tomes by British author Roald Dahl to make them more appropriate for modern readers. Books like "Charlie and the Chocolate Factory," "The Witches" and more would evolve due to a sensitivity upgrade, a move which drew widespread criticism.
And correctly so.
Among those outraged by the decision was Salman Rushdie the famed author who put his life on the line for free speech. And, last year, he almost died as a result.
Even CNN and The Nation said the woke mob had gone too far.
Now, Puffin Books is quasi-backpedaling on its decision. The new, "improved" books will still hit the market, but the original works will remain available, too. Had the public outcry been modest in size, this win likely wouldn't have happened.
Tropic Thunder (2008) Official Trailer - Ben Stiller Movie HD
The 2008 comedy "Tropic Thunder" remains one of the most cancel-worthy comedies of the modern era.
Why?
Robert Downey, Jr. plays a vain Australian actor who has his skin altered to appear like a black man, seeing it as an artistic challenge. The performance earned him a Best Supporting Actor nomination at the time.
Seen today, the visuals are too close to blackface to be acceptable. Downey, Jr. defended his performance, cautiously, during a 2020 appearance on "The Joe Rogan Experience." That discussion came a few months before the death of George Floyd and the rise of Black Lives Matter.
Could You Make Tropic Thunder Today? w/Robert Downey Jr. | Joe Rogan
There's zero chance the actor would be offered such a role today, of course. The larger issue remains. At a time when streaming outlets remove blackface sitcom episodes, could "Tropic Thunder" be next?
So far, the Cancel Culture mob has stood down on the matter. Now, the film's co-star and director, Ben Stiller, is standing up for his work.
RELATED: THE HOLLYWOOD IN TOTO PODCAST IS BACK!
The following comment came after a Twitter user asked the 57-year-old star to stop apologizing for a film that satirized vain stars.
"I make no apologies for Tropic Thunder. Don't know who told you that. It's always been a controversial movie since when we opened. Proud of it and the work everyone did on it."
It's the opposite of what most stars do when confronted with their "problematic" past. Just ask Stephen King, Halle Berry and Scarlett Johansson.
The third story suggests some artists are willing to stick up for stars suddenly considered radioactive for their views.
Two years ago, actress Evanna Lynch joined her "Harry Potter" co-stars in blasting author J.K. Rowling for not embracing every dictum of the activist trans community.
The Luna Lovegood actress shared the following on Twitter:
"Feeling like you don't fit in or aren't accepted for who you are are the worst, most lonely feelings a human can experience, and I won't be helping to marginalise trans women and men further. I applaud the immense bravery they show in embracing themselves and think we all should listen to their stories."
"I disagree with her opinion that cis-women are the most vulnerable minority in this situation and I think she's on the wrong side of this debate…But that doesn't mean she has completely lost her humanity."
More recently, Lynch re-examined her earlier comments and the unbridled hate aimed at Rowling over the past two-plus years.
"I was very naive when I was dragged into that conversation. I didn't even know there were two sides. I had a view of, like, good and bad. I do have compassion for both sides of the argument. I know what it was like to be a teenager who hated my body so much I wanted to crawl out of my skin, so I have great compassion for trans people and I don't want to add to their pain."
In short, she says this Cancel Culture rhetoric will soon lead to violence. And that's not all.
"I do also think it's important that JK Rowling has been amplifying the voices of detransitioners. I had this impulse to go, 'Let's all just stop talking about it', and I think probably I'm a bit braver now about having uncomfortable conversations."
The news wasn't all good on the free speech front. Days after the Dahl kerfuffle, we learned that sensitivity readers got a hold of Ian Fleming's James Bond novels.
Now, not only will some editions come with a warning label they'll also have some of the language stripped away, according to The Telegraph. The far-Left Deadline has more details.
Fleming's thrillers — from Casino Royale to Octopussy — will be rereleased this spring after Ian Fleming Publications, the company that owns the literary rights to Fleming's work, commissioned a review by "sensitivity readers."
Two steps forward…