Industry News
Opinion
Rolling Stone's Lament: Dave Chappelle Isn't Canceled Enough
The once rebellious mag is taking a sickening side in the Culture Wars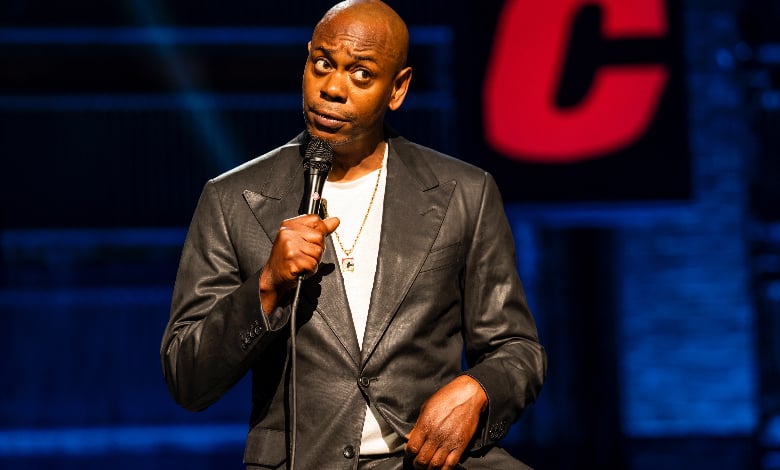 The pop-up message on Rolling Stone's web site reads, "Journalism that matters. Music that inspires."
The unspoken third line?
"Free thinkers beware."
Rolling Stone began in the late 1960s as a way to capture the era's counter-culture revolution.
Rolling Stone Founder And Editor Jann Wenner Looks Back At Magazine's 50 Years | TODAY
It's come a long way, baby, and old-school fans might not recognize this year's model. Here's one example: A 2020 RS story on alternative social media platforms put "free speech" in scare quotes.
While The Daily Wire uncancels stars, Rolling Stone trashes rockers who question government groupthink. Consider its coverage of Eric Clapton and Van Morrison, rock legends who disagree with the official COVID-19 rule book.
The publication also ignored how Bruce Springsteen essentially labeled his hardcore fans as racist during a recent interview, leaving it up to Breitbart News to defend their honor.
WOW. Barack Obama can't Help Himself. He says BRUCE SPRINGSTEEN FANS loved Clarence Clemmons but only "on-stage"–if the "primarily white audience" ran into Clarence at a bar, they'd call him THE N-WORD. Barack–you don't have a damn CLUE about this country. pic.twitter.com/X4xwQU5ld8

— Greg Kelly–LET'S GO BRANDON! (@gregkellyusa) October 26, 2021
Lately, the once rebellious outlet is tag-teaming with other reporters to cancel Dave Chappelle. As Rolling Stone sees it, any sign of the comedy giant shrugging off the woke mob suggests he still has some freedom left.
Darn it.
It's similar to the Leftist attacks on "No Safe Spaces," which boiled down to this chilling thought. Well, if Dennis Prager can make a documentary, then he's not totally cancelled … so stop complaining!
Rolling Stone's latest Chappelle broadside captures the comic's sold-out San Francisco appearance. Chappelle is taking his legitimately cancelled documentary, capturing his efforts to make fans laugh during the pandemic, on the road.
The reaction: Euphoria from fans. No hecklers. And one bummed RS reporter.
Despite the rightful criticism many have shared in the wake of that special's release, Chappelle's career seems to be doing just fine if the arena-wide standing ovation he received upon arrival on Thursday is any indication.
And he would have gotten away with it, too, if it weren't for millions of loyal fans…
There was, in fact, a decidedly outlaw nature to the entirety of the evening, which began with opening sets from comedian Jeff Ross and Oakland comic Luenell Campbell.
The most dispiriting part of the article, though, comes via Chappelle's untitled documentary project. Multiple film festivals eagerly accepted the movie, a look at Chappelle's stand-up career during the pandemic, until the comedian told jokes reporters and activists deemed "transphobic" in Netflix's "The Closer."
Suddenly, all those festival invitations dried up.
Chappelle also claimed the situation has affected his upcoming documentary, saying, "They began disinviting me from these film festivals. And now, today, not a film company, not a movie studio, not a film festival, nobody will touch this film." https://t.co/WT7JcvCba6 pic.twitter.com/aj0qntmy9a

— Variety (@Variety) October 25, 2021
Cause. Effect.
Yet Rolling Stone plays dumb about that part of Chappelle's cancellation. The reporter notes Chappelle saying his cancel culture critics don't want you to see his documentary.
Well, having seen Untitled, it's difficult to ascertain what in this movie could possibly have merited such an effort.
The documentary itself isn't being cancelled due to any incendiary content. The woke mob, and the cowardly film festival programmers who initially accepted it, wanted to cancel anything connected to Chappelle they could. This was the juiciest, most available target.
How could an RS scribe not realize this?
RELATED: It's Over: Cancel Culture Already Won the Dave Chappelle Battle
RS later tells us Chappelle told a "gay joke" during his short San Francisco set, as if that, too, is no longer part of a comedian's tool kit. Note the lack of details given about the joke, a sign it was harmless, toothless or just funny.
The reporter then chides two of the musical performers for not mentioning ChappelleGate.
Though both Goapele and [Raphael] Saadiq expressed support for Chappelle, neither mentioned any specifics regarding his situation and why he's in it.
The article ends with a hint that Chappelle may go back into retirement, much like he did when he grew disenchanted with his massive "Chappelle Show" fame years ago.
Why Comedian Dave Chappelle Walked Away From $50 million | The Oprah Winfrey Show | OWN
Yes, perhaps Chappelle has had enough of defending his craft, of watching the vast majority of comedians stand down rather than have his back. We're looking at you Colbert, Kimmel, Meyers and Bee.
It can't help to see the once counter culture Rolling Stone slapping the target on his back. Hard.
One could argue Rolling Stone's metamorphis is in line with its core ethos. Here's how Brittanica describes its founding principles during its 1967 debut.
The magazine's creators intended Rolling Stone to be a barometer of the artistic tastes and political sensibilities of the student generation.
Today's "student generation" would love to cancel Chappelle, completely. Rolling Stone circa 2021 would like nothing less.