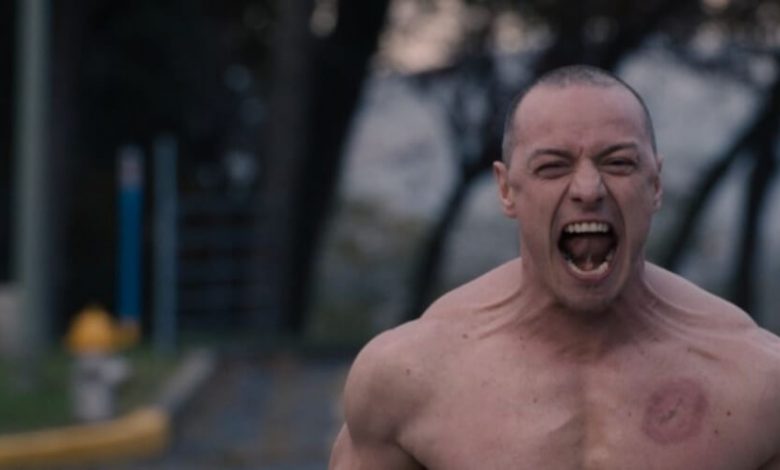 M. Night Shyamalan hit a pop culture nerve with "Unbreakable."
Few filmmakers took comic book movies seriously back in 2000. An even smaller group dropped these figures into the real world.
No spandex costumes, thank you.
Unbreakable (2000) Trailer #1 | Movieclips Classic Trailers
That means the gimmick behind "Glass," which connects both "Unbreakable" and the director's surprise 2017 hit "Split," is already yesterday's news. We've seen plenty of films and TV shows pretending superheroes walk amongst us.
Look no further than Netflix's "The Punisher," which rarely dresses star Jon Bernthal in his signature skull shirt.
That's hardly "Glass's" only miscue. Shyamalan can't deliver on "Split's" spectacular potential nor the nostalgia circuits firing at the sight of Samuel L. Jackson's Elijah Price.
Glass - Official Trailer [HD]
The third part of Shyamalan's trilogy opens on a promising note. We reunite with David Dunn (Bruce Willis), the unlikely hero from "Unbreakable." Now, he's in charge of a security company, but he's still a one-man wrecking crew off hours.
Only he knows saving the day could get him arrested, vigilante style. You could see him bellying up to the bar with Mr. Incredible to swap stories.
David's moral compass won't be denied. That leads him to track down The Beast (James McAvoy), the fiend with more than a dozen distinct personalities. McAvoy's character, also dubbed "The Horde," is up to his old kidnapping tricks.
David's pursuit leads them both into the arms of Dr. Staple (Sarah Paulson). She wants them to believe their super powers are all in their heads. It's what she's been telling Jackson's Elijah Price, AKA Mr. Glass, for years.
Shyamalan, working with a fraction of the cash given most MCU joints, dazzles out of the chute. Willis remains an ageless action hero at 63, and the director captures an early fight sequence without aping his directorial peers.
We're in, creeping toward the edge of our seats just as the pre-release hype promised. It doesn't last long.
The film's mid-section, a flabby, disjointed affair at the Raven Hill mental hospital, sheds little light on the characters or universe in play. David remains a cipher, while McAvoy gamely goes through the multiple personality motions with inferior results.
We barely see Mr. Glass for a large stretch of screen time. When he's center stage he's been drugged into a stupor, an understandable way to keep his brain deactivated. Cinematically, it's a bit, fat zero to unplug mother-blanking Sam Jackson.
When he finally emerges, only the actor's innate fire sparks the screen.
FAST FACT: The suits at Disney implored Shyamalan not to peddle his 2000 film "Unbreakable" as a superhero film, worried it could "alienate everyone in the room," the director recalls being told.
That's missing completely from the rest of the film. Willis is in Bored Mode again, and you can't blame him. Worse is Casey Cooke, the survivor from "Split" played again by Anya Taylor-Joy. Her role here is vague and unconvincing. And that's being kind.
Shyamalan's screenplay can't find a focal point despite the generous running time. Instead, we're spoon fed stale crumbs, the kind superior superhero films brush aside. Mr. Glass keeps the "it's just like a comic book" theme alive, but rarely in compelling fashion. Paulson's character sticks to her two-dimensional portrait, never allowing us into her methods.
RELATED: Four '90s Superheroes with Retro Roots
So we wait, and wait, for the inevitable clash of the titans. When it arrives, it reveals the limits of Shyamalan's vision.
Was this really the plan dating back in 2000? Was David's unexpected appearance at the end of "Splinter" a surprise to the director as well as audiences? After all, even studio executives were caught napping here.
"Glass" caps with a protracted explainer that doubles as the start of a new Shya-universe. It's the height of arrogance from a director who once used his screenplay to mock film critics.
"Split" made us believe "the Next Spielberg" had come all the way back from his career nadir AKA "The Happening." Instead, "Glass reveals a visionary with ambition and arrogance to spare.
HiT or Miss: "Glass" is the first big letdown of 2019, a film that flickers with greatness before running head first into a bloated third act.