Lists
Four '90s Superheroes with Retro Roots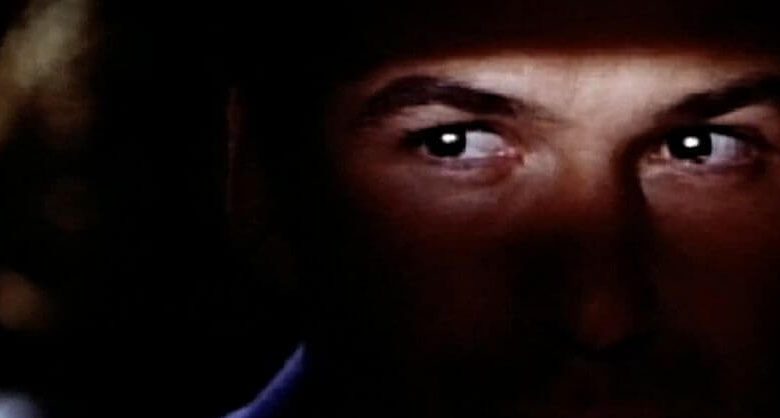 Superhero movies may seem like they're a peculiarity of the 21st century, but the 1990s alone featured an abundance of them.
Not only that, but that decade had at least four superhero movies that doubled as period pieces. So if you're a fan of the genre, and intrigued by early to mid-20th century production design, check out the following films that combined both.
DICK TRACY
Warren Beatty portrays square-jawed Dick Tracy. Madonna co-stars as Breathless Mahoney. And a whole bunch of other familiar faces fill out the cast (Dustin Hoffman, Al Pacino, William Forsythe) in this 1990 adaptation of the classic comic strip.
Long before people talked about how "Sin City" made comic books come to life in black and white, "Dick Tracy" did the same in full-blown color.
At the same time, since the famous detective is famous for battling gangsters, the movie plays out like film noir. That includes its setting which appears to be in the 1930s (the same decade as when Chester Gould created the crime fighter).
RELATED: Are Modern Supeheroes Moral … or Fascist?
It was one of (if not the) first comic book movies of the 1990s. And overall, it's one of the more unique comic book adaptations of modern times.
On top of this, it has a great soundtrack. I've never been a fan of Madonna's singing or acting. But she's perfect doing both for "Dick Tracy."
THE ROCKETEER
Billy Campbell stars as Cliff Secord in this 1991 offering based on the graphic novel and character created by Dave Stevens. The movie is set in the 1930s, right before the U.S. entered World War II. After Secord finds a prototype rocket pack (stolen by gangsters and hidden in an airplane hangar), he ends up on the run from a whole bunch of people and finds himself thrust into a situation where he must become a hero.
RELATED: Here's Where You've Seen Wonder Woman Before
The 1930s era takes the viewer back to the Golden Age of Hollywood (and Hollywood even factors into the plot). It also allows the picture to feature gangsters, Nazi spies, retro fashion and a bit of art deco style, particularly in the design of the Rocketeer's helmet.
The movie, co-starring Jennifer Connelly, Alan Arkin and Timothy Dalton, may not have been a hit when it originally premiered in theaters It's still an enjoyable film and remains popular enough today that Hollywood is considering destroying it by way of rebooting the franchise.
THE SHADOW
Did you know "Batman Begins" was a remake of the 1994 movie, "The Shadow?" It wasn't, of course. But go ahead, watch the two, think about their plots, do a web search comparing the two and let the fanboy arguments start.
Alec Baldwin stars as Lamont Cranston. And, like the pulp fiction from which the Shadow sprang, the movie is set in the 1930s. The costumes and set pieces reflect that era. The mixture of grittiness (particularly an early street fight where the Shadow takes down some thugs) and glamour, with Penelope Ann Miller playing Cranston's socialite love interest, also takes us back to that decade.
As another aside, "The Shadow" also features one of my favorite bad-guy-meets-his-demise scenes. The way Tim Curry's sleazy, cowardly character completely loses his mind right before his end (see below video) is entirely satisfying. It should be the standard for how to portray a villain getting his comeuppance.
The Shadow Tim Curry great scene
Audience didn't flock to see it in theaters. And a lot of people probably don't remember it today. But if you're in for a superhero flick in a retro setting, "The Shadow" deserves a fresh look.
You can also check out Taylor Dayne's "Original Sin," the song that she performed for the soundtrack.
THE PHANTOM
Billy Zane is the Phantom in this 1996 feature adaptation of the comic strip character who precedes even Batman and Superman. Kristy Swanson, Catherine Zeta-Jones, and Treat Williams costar.
The filmmakers faithfully brought the trademark purple suit to the screen. It doesn't work for me, but I guess others don't mind it. Setting the movie in the 1930s, however, was a great choice.
"The Phantom" proved to be another superhero box office failure. It's not a bad superhero movie, though. In addition to the setting, the casting was spot on. And if you're tired of today's angst-ridden and dark movies, "The Phantom" is anything but that. It's a pulpy adventure that doesn't take itself too seriously.
And here's some nifty trivia: Actor Patrick McGoohan portrayed the Phantom's father in the film. Years earlier, he played the title character in Walt Disney's "The Scarecrow of Romney Marsh," a masked vigilante who dealt out justice in 18th century England.
All these movies are easy enough to find through popular streaming services and other movie-playing platforms. So if you're in the mood for a superhero movie and a period piece movie, and can't decide which to watch, you can choose both. Just go back to the 1990s and you'll find four films that combined both these types of films into one.
---
Paul Hair is an author who has written several fiction and nonfiction books under his own name and as a ghostwriter. Connect with him at www.liberateliberty.com and paul (at) liberateliberty.com.