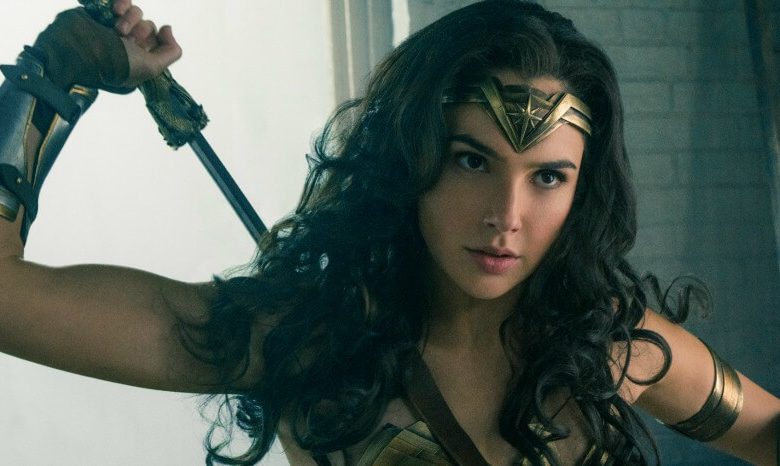 Are you ready to Wonder?
DC is betting you will this weekend. Friday marks the silver screen premiere of "Wonder Woman" starring Gal Gadot and Chris Pine.
WONDER WOMAN – Rise of the Warrior [Official Final Trailer]
But if all you know about Wonder Woman are hazy memories of Lynda Carter in star-spangled satin shorts, you're not doing justice to the character or her rich media history.
Wonder Woman was the brainchild of William Moulton Marston, a feminist who believed women were mentally stronger than men. His creation debuted in All-Star Comics #8 in December 1941. At that time, only male heroes like Superman, Batman and Captain America were featured in comic books.
With her bullet-deflecting bracelets and her throwable tiara, the Amazon Princess has battled Nazis, Giganta, Cheetah and the occasional god in her nearly 80 years' worth of comic book adventures. In her various incarnations Wonder Woman's alter ego, Diana Price, has had more jobs than Barbie – serving as an army nurse, a secret agent, a businesswoman, a United Nations staffer – event an astronaut.
Like most comic book protagonists, she's had her share of challenges in addition to her victories. She's lost her powers, her lovers and her friends more times than can be counted. She and her longtime boyfriend Steve Trevor are "just friends" now, though she found some comfort in the Man of Steel's arms for a while.
She even recently learned that she wasn't formed from clay as her mother Hippolyta told her. (Yeah, mom and Zeus did the nasty. Still, not bad parentage.)
But comic books tell only part of Princess Diana's story.
FAST FACT: The first comic book appearance of "Wonder Woman" was priced at $87,950 as recently as May 30, 2017 on eBay.
She appears in print in non-comics as well, including in Jill Lepore's "The Secret History of Wonder Woman
." That book tells a different kind of secret origin, tracing Marston's history and fascination with suffragettes and female nonconformity.
Her animated adventures on the television screens spans nearly half a century. She first appeared on the small screen in an episode of the animated "The Brady Kids," where Jan, Marcia and family are transported to ancient Greece. She followed that one-shot with several versions of the Saturday morning staple "Super Friends" until the show left the airwaves in 1986.
After a guest spot on an episode of "Superman" and an aborted heroine series (complete with Diana riding a winged unicorn), she roared back into the animated world in the early 2000s in "Justice League" and "Justice League Unlimited." She also guested and starred in such series as "Batman: The Brave and the Bold," "Young Justice" and the "MADtv" series. She can still be seen today on "DC Super Hero Girls" and "Justice League Action."
For many casual viewers, it was the 1975-1979 television series that made the audience love the character.
EXCLUSIVE: Gal Gadot Reunites With Original 'Wonder Woman' Lynda Carter: 'I Just Love Her!'
The Goddess of Truth fought Nazis during World War II then forwarded to more modern times as a CIA-like secret agent. Though Wondy eventually developed the power of flight in the comics, she was relegated to travel in her infamous invisible jet during the series, which began on ABC but later shifted to CBS.
While Carter starred in the TV series, it was Cathy Lee Crosby who first portrayed the character in a feature-length television pilot. That movie, and the intended series that would have sprung from it, relied on comic book story arcs at the time. That downplayed the character's powers in lieu of her crime-solving abilities. After airing – with Ricardo Montalban as the baddie – ABC changed the series' focus back to Wonder Woman's comic origins and recast the starting role.
Princess Diana nearly returned to the airwaves this decade with Adrianne Palicki in a David E Kelley-written series, which turned the mythos on its ear. Instead of being a secret agent, Diana would have been CEO of crime-fighting company Themyscira Industries. Elizabeth Hurley would have been her nemesis.
After seeing the pilot, NBC passed.
While Keri Russell voiced Wonder Woman in a respected 2009 direct-to-video animated movie, the Princess of the Amazons has never starred in her own film until now. Though if Joss Whedon of "Buffy the Vampire Slayer" and "Avengers" fame had his way, the princess' tale would have been portrayed earlier.
Whedon's Wonder Woman would have been set in present day instead of World War I, and pitted Diana against Strife, the goddess of chaos. Whedon eventually walked away from the project after disagreements with the studio.
There have been other incarnations of the character – from live-action theatrical shows to more animated movies that you can count. She's even been the subject of stamps, first in 2006 as part of a DC Superheroes pane then again last year for her 75th anniversary.
Postal Service Unveils Wonder Woman Stamps
And this weekend she finally makes her solo live-action premiere, with Gadot wielding the magic lasso (plus a shield and sword).
It's as if the theme song from Carter's '70s show finally came true.
"Wonder Woman, Wonder Woman.
Now the world is ready for you,
and the wonders you can do."