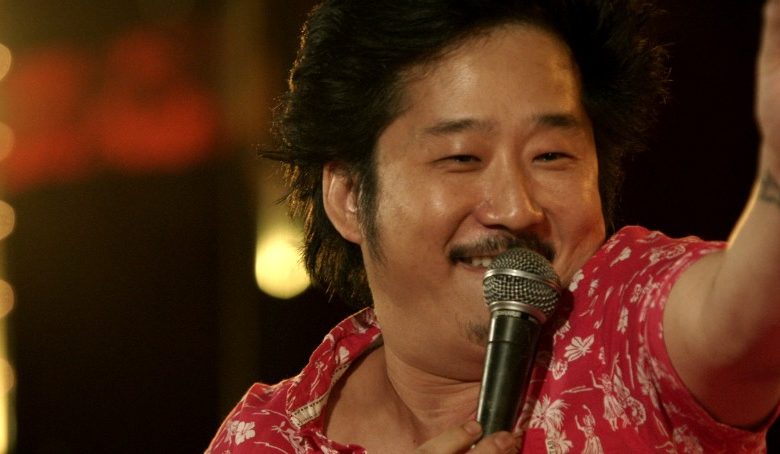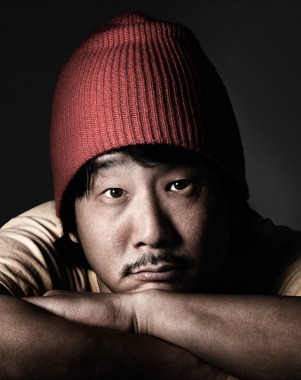 He was one of the breakout performers on Fox's "MADtv" during his eight-year run. Lee parlayed that show's hit status into a thriving career as a nationally-touring standup comic and a thriving acting career. He currently can be seen on the acclaimed Judd Apatow series "Love" on Netflix.
Lee, who is a tornado of manic energy onstage, is surprisingly calm and content off of it. Yet in a recent interview on the podcast "Grown-Ass Men" on the Radio Titans podcast network, he said his current happiness – including a long-term relationship – has come only after overcoming a drug addiction that nearly killed him.
And it was fueled by the very program that made him a star.
"I'm not shy talking about anything," says Lee. "My parents were traditional Korean immiagrants, we just didn't talk about anything. At the age of 12 I snorted meth. I went through three rehab programs by the end of high school. I was homicidal. I don't know why, I was just born that way. As I've gotten older, I'm more grounded and kind. I love my cats, my girlfriend, life and my family.
Bobby Lee: Type Casting Asians
"But I didn't say anything about it 20 years ago. Even on MAD TV, I was wretched," he continues. "I don't want to turn people off but it was a spiritual awakening that changed me.
"My second season, I relapsed. From 17 to 30, I was sober. I relapsed because they were awful to me at the start, it was an awful place to be. I was taking 40 or 50 Vicodins a day, drinking 24/7. I was dying.
"They fired me at MADtv my second year, and I went down to Optimum Health institute in San Diego. But I AWOL'd and climbed a wall at 3 in the morning and ran into a guy inside a CVS from my first rehab as a teen. And he said he didn't know why he was there, he just felt pulled there. He helped me get sober, and I got rehired and stayed six more years."
MADtv - S12E08 - Bobby Lee as a North Korean Scientist
But even with the April announcement that the CW network has ordered eight new episodes of "MADtv" following a successful reunion special this spring, Lee says he has little to no desire to return.
"They asked me to become a regular, but I'm done," he says. "I know that I'd play Connie Chung again, and put on these wigs and I just don't wanna do that anymore. My friends from MAD are not just friends, they're family. I just did a commercial with Key and Peele and it was good working with them but they're my family. Seeing Mike McDonald, Sasso, Ike Barinholtz, it's like a family reunion.
Any stray kittens in the LA area that need to be fostered? My home is kind of available because I'm a cat hoarder.

— Bobby Lee (@bobbyleelive) March 26, 2016
"It took me a long time to shake that vibe," he continues. "After 'MADtv,' casting directors were like "He's a sketch guy, we want an actor for this." But if Ike or someone else I'm close to said do it I probably would. I think they're just trying to use old stars.
"14 years we were on. I did the last 8. I never took an acting class, had never been on TV before. I learned everything from that show, I learned what a mark was and that you don't look at the camera. Everything I learned was from that. I wanna connect with you, too, so I say look me in the eye onstage and in real life."
To hear the entire interview with Bobby Lee, including some NSFW tales such as his wild story of the night he was invited to share a Jacuzzi with Tobey Maguire, Leonardo DiCaprio and Mark Wahlberg, and his hilarious issues with the most recent "Star Wars" movie, check out the full interview.
---
Carl Kozlowski is founder and Chief Creative Officer at Radio Titans (www.radiotitans.com), and host/cohost of its shows "Grown-Ass Men," "Pajama Party," "The Koz Effect" and "Kozversations," plus Chief Guest Booker Winner of the world-famous Laugh Factory's "America's Funniest Reporter" contest.