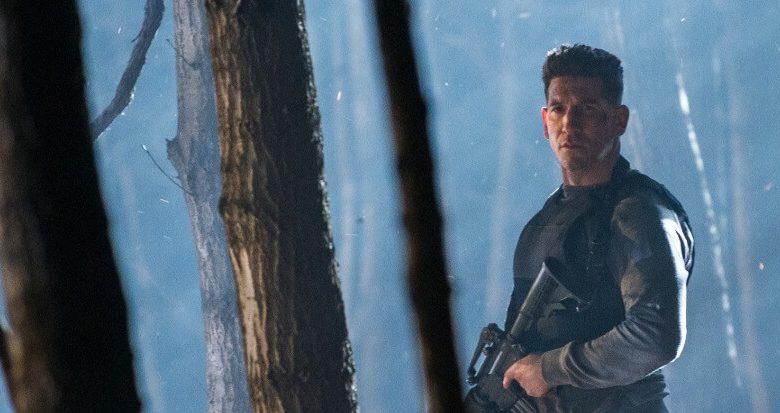 Here we go again.
It's easy to watch "The Punisher" season two and see more Christianity bashing out of Hollywood. The major villain is a man of faith, a monster dressed in black like a priest dredged out of the abyss.
The industry's eagerness to weaponize faith is obvious. What's equally true? Dismissing the new season for one hacky decision is a mistake. The first four episodes are terrific, a near perfect marriage of ultra-violent glory and bruised humanity.
Marvel's The Punisher: Season 2 | Official Trailer [HD] | Netflix
The season opens with, what else, gun fire. We then flash back to see Frank Castle (Jon Bernthal) knocking back a few cold ones at a Michigan bar. He ends up flirting with the bartender, but not before locking eyes on a Millennial (Giorgia Whigham) with a serious attitude.
You'll soon forgive this snowflake for that quick temper. Amy is being hounded by a group of battle-tested killers. Too bad they didn't anticipate Frank feeling all paternal around her.
A few corpses later, and both "Amy" and Frank are targeted by John Pilgrim (Josh Stewart, mesmerizing). a spiritual thug with a Bible verse to explain away his cruelty.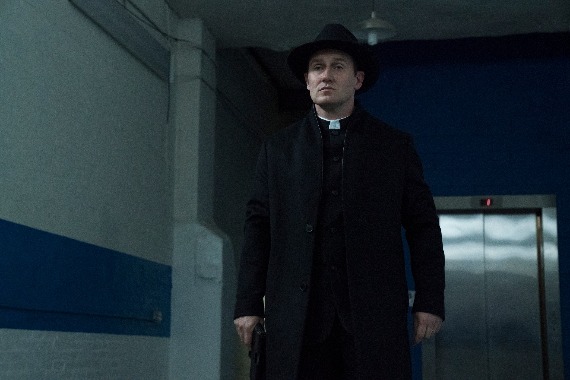 Episode one takes its sweet time, but there's a purpose to the pacing. The hour ends with a ferocious bang. Suddenly we're immersed in a story that demands several more hours to complete.
We're also re-introduced to Billy Russo (Ben Barnes), the frenemy Frank nearly killed last season. He's picking up the pieces, both physically and mentally, and it's here where the show avoids simplistic answers.
FAST FACT: "Punisher" Season two star Jon Bernthal says his nose has been broken 14 times.
Billy is genuinely tortured, a broken man teeming with rage and confusion. That's clear during his therapy sessions with Krista Dumont (Floriana Lima). Yes, her professional boundaries are looser than a Nutrisystem client's waist band. Still, their connection is palpable, granting Barnes enough room to make the man known to comic fans as "Jigsaw" his own creation.
Even more chilling is Billy's reunion with an older man who played a part in his psychological downfall.
Stewart's Pilgrim proves formidable, in part, because he rarely raises his voice. Stewart turns every syllable into a tiny torture device. The fact that he shares so much tenderness for his ailing wife makes his monstrous portrait even more compelling.
RELATED: Meet Luke Cage, Your Next Netflix Addiction
Naturally, little of this clicks if the wrong man stands at the heart of it all. Bernthal's blend of grace and fury remains essential. Netflix's MCU-like casting, to date, has been near perfect. Think Charlie Cox ("Daredevil"), Mike Colter ("Luke Cage") and Krysten Ritter ("Jessica Jones").
Bernthal is a bad ass of the first order. The "Walking Dead" alum boasts enough range to make the quiet sequences just as vital.
Season two reminds us how tricky it is to play a character like the Punisher cold sober. This isn't a comic book, mind you, but we're supposed to swallow all the contrivances that keep Frank a free man. It's convoluted at best, but the series wouldn't exist without some huge leaps in logic.
It's worth the bother.
Trouble doesn't fix itself. You have to fight back. pic.twitter.com/Bgj9dWBywg

— The Punisher (@ThePunisher) January 16, 2019
The new season features some woke nods, although they all stem from the show's young co-star. What else would a Millennial say?
In between, the dialogue hints at meatier themes, like responsibility, redemption and regret.
Heady stuff for a superhero story, right? Not in 2019. That's what we crave in popcorn entertainment, and "The Punisher" understands that.
Take one small, magnificent moment early in the new season. Frank's brief moment of bartender-related bliss is gone, probably forever. He's missing it already, when he's reminded it was his choice to end it.
That duality drives both Bernthal's performance and the series. As long as Netflix honors it, the show will soar.
"The Punisher" Season Two debuts Jan. 18 on Netflix.