Industry News
Opinion
Revenge of the Drive-In Movie Theater
The pandemic paves the way for an all-American return to outdoor movies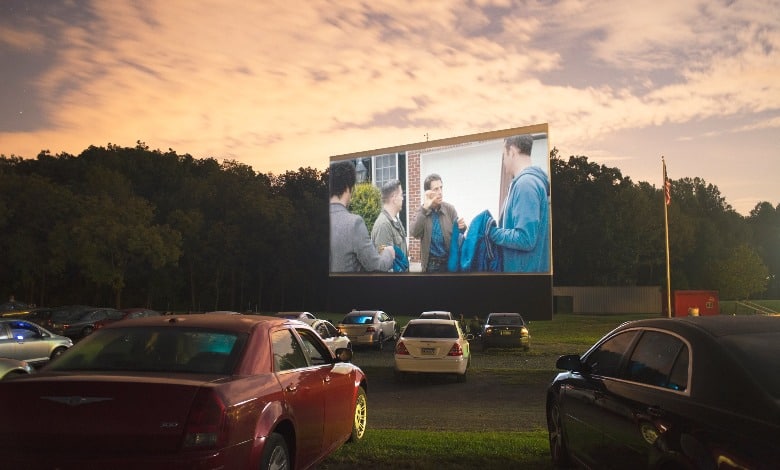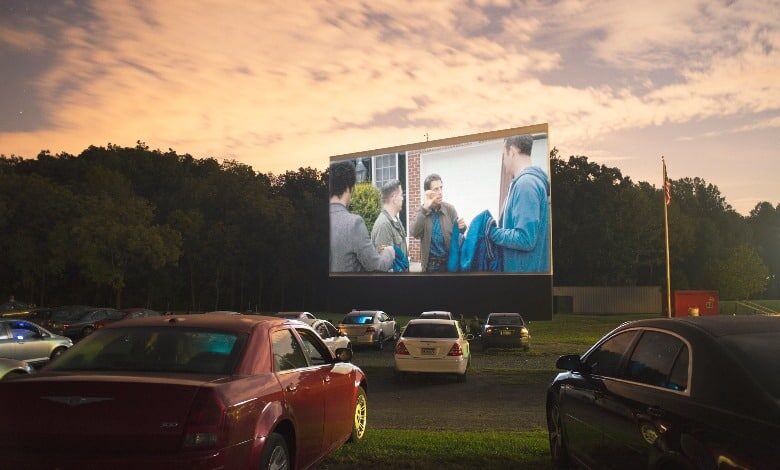 A piece of movie news went mostly unnoticed earlier this year in the midst of the Coronavirus outbreak.
While the world was awaiting the latest updates on all things COVID-19, a few outlets reported a micro-budgeted horror film called "The Wretched" had grossed $1 million in theaters.
More specifically, the May release made that much while playing nationwide in drive-in movie theaters.
The Wretched - Official Trailer I HD I IFC Midnight
To reshape that news headline: in 2020, a tiny horror film (and, by the way, a great movie at that) made a profit for its filmmakers and studio in playing at drive-in movie theaters, at a time when a theatrical release in a brick and mortar theater is impossible.
"The Wretched" isn't alone in finding recent box office success. Weekly box office receipts show other hits including new indies like "The Rental" and "Becky" as well as familiar titles like "Jurassic Park" and "Star Wars: The Empire Strikes Back."
The news here isn't just that drive-in theaters are providing a means for studios to make money in a time when no major theater chains are open, but that the drive-in movie theater, which most consider a symbol of movie-going past, is alive and well.
RELATED: How This Drive In Movie Theater Defeated Big Government
Recent years saw many drive-in movie theaters having to make the switch from physical film to digital, with some being unable to afford a digital projector and having to close its doors. Those that survived the adjustment have seen their theaters thrive, even before social distancing made drive-in theaters a sought-after experience and not just a novelty in the age of multiplexes.
"They did the unthinkable. They brought it back."
That's the movie poster tagline for the 1997 horror film, "The Relic" but it reads like the reaction of most when they hear drive-in movies are all the rage. What, they came back? That's a big no. They never went away.
Drive-In Movie Theaters Make Comeback During COVID-19 Crisis | NBC News Now
Hundreds of drive-in movie theaters have maintained their faithful customer base and managed to keep their lots open for decades. While the image of cars pulling up to a ticket booth, paying for everyone in the car (with a few stowaways hiding in the trunk or back seat), then parking in a dirt lot with speakers (make that a radio station in contemporary terms) is very "American Graffiti," drive-in movie theaters have thrived and survived.
Now, with most movie theaters worldwide shut down, due to the need for social distancing, Facebook pages for drive-in theaters nationwide report sold out screenings on a weekly basis. The big blockbusters, like "Tenet," "Top Gun: Maverick" and "Black Widow," remain shelved for the moment, due to their massive budgets requiring a huge opening weekend to justify a splashy release in thousands of screens worldwide.
For now, smaller films of the sleeper or indie variety are finding an appreciative audience. On the other hand, drive-in theaters aren't just showing new sleepers but old classics. This is where the new drive-in theater experience gets especially interesting.
While some drive-ins offer single screenings, most endorse a double feature and, in light of big new films being unavailable, a treasure trove of old school blockbusters, cult classics and movies you didn't know you missed the first time, are having a renaissance.
How drive-in movie theaters are utilizing their space for concerts, weddings, and — well, anything https://t.co/9GIrIUiXUs

— TIME (@TIME) August 6, 2020
A double feature of "The Empire Strikes Back" and "Spaceballs" in Fort Collins, Colo. might be the most inspired pairing of the year, unless you live in Indiana and hit up the Tibbs Drive-In. It has four screens and recently offered the triple feature of vintage horror classics "Friday the 13th," followed by "The Texas Chainsaw Massacre" and "Halloween."
The Joy-Lan Drive-in in Lakeland, Fla. recently screened a double bill of "Little Shop of Horrors" and "Gremlins." The Starlite Drive-In in Wichita, Kansas went all-in with cult classics recently, pairing "Killer Klowns from Outer Space" with "Night of the Comet," "Ghost World" with "Clerks" and "RoboCop" with "The Terminator."
Then there's the Motor-Vu Drive In, located in Riverdale, Utah: they recently screened "The Relic" from 1997 with this year's "The Invisible Man." Last week, they matched "The Fifth Element" with "Deadpool." This kind of creative programming, the cinematic equivalent of pairing the correct wine with a four-course meal, has made the drive-in movie theater experience a special place for rediscovering cinema's versatility in entertainment.
Here's a random listing of 20 drive-in movie theaters nationwide and what they're offering this weekend.
Overlook Drive-in Theater, Poughkeepsie, N.Y.
Labyrinth/ Fright Night (until August 9th)
Basin Drive-In Theater, Mount Pleasant, UTAH:
Shark Week: Jaws (Fri.), Jaws 2 (Sat), Shark Tale (Mon), 47 Meters Down (Tues), 47 Meters Down Uncaged (Weds), The Shallows (Thurs) (Aug 7-13th)
Mansfield Drive-In, Mansfield Center, CONNECTICUT:
Screen 1: Jaws, Screen 2: Jurassic World, Screen 3: The Spongebob Squarepants Movie
Holiday Drive-In, Mitchell, INDIANA:
John Carpenter's Christine (1983) / Carrie (1976)
Bethel Drive-In, Bethel, VERMONT:
Indiana Jones and the Last Crusade (until Aug 9th)
Auto 25 Drive-In, Greenwood, SOUTH CAROLINA:
Screen 1: Raiders of the Lost Ark/ Back to the Future
Screen 2: Madagascar/ The Secret Lives of Pets
Screen 3: Footloose (original)/ Dirty Dancing
Joy-Lan Drive-In, Dade City, FLORIDA:
Harry Potter and the Sorcerer's Stone/ National Lampoon's Vacation
Las Vegas 6 Drive-in, North Las Vegas, NEVADA:
Screen 1: It/ It: Chapter 2
Screen 2: Inside Out/ Trolls World Tour
Screen 3: Sixteen Candles/ Weird Science
Screen 4: The Shallows/ 47 Meters Down
Screen 5: Black Panther/ Jumanji: The Next Level
Screen 6: Full Metal Jacket/ Platoon
112 Drive-In, Fayetteville, ARKANSAS:
Ghostbusters/ Jumani: The Next Level (August 6-9th)
Tibbs Drive-In Theater in Indianapolis, INDIANA:
Screen1: Crouching Tiger, Hidden Dragon/ Enter the Dragon
Screen 2: Samsam/ The Land Before Time
Screen 3: The Rental/ Amulet
Screen 4: The Big Ugly/ She Dies Tomorrow
Sky-Vu Drive-In, Monroe, WISCONSIN:
Despicable Me/ E.T. The Extra-Terrestrial
Hyde Park Drive-In Theater in Hyde Park, NEW YORK:
Billy Madison/ Happy Gilmore (August 7-9th)
Big Sky Theater, Midland, TEXAS:
Screen 1: The Karate Kid (1984), Screen 2: The Mummy (1999)
TK Starlite, Neligh, NEBRASKA:
Twister/ The Perfect Storm (August 7th and 8th)
Wheel-In Motor Movie Drive-In, Port Townsend, WASHINGTON:
Bumblebee/ Mission: Impossible III (Aug 7th), The Searchers/ 2001: A Space Odyssey (August 14th)
Holiday Twin Drive-In Theater, Fort Collins, COLORADO:
Screen 1: The Secret Life of Pets/ Happy Gilmore
Screen 2: Deadpool/ Tremors
Doc's Drive-In Theater, Buda, TEXAS:
The Italian Job and The Land Before Time (Aug 8th), Hairspray and I Know What You Did Last Summer (Aug 9th), Grease and Tremors (Aug 12th)
Delsea Drive-In Theater, Vineland, NEW JERSEY:
Screen 1: The Evil Dead (original)/ Evil Dead 2: Dead By Dawn
Screen 2: Kung Fu Panda/ The Karate Kid (1984) (Aug 7-13th)
Glendale 9 Drive-In, Glendale, ARIZONA:
Screen 1: Sixteen Candles/ Weird Science
Screen 2: Raiders of the Lost Ark/ Indiana Jones and the Temple of Doom
Screen 3: The Shallows/ 47 Meters Down
Screen 4: Inside Out/ Trolls World Tour
Screen 5: The Fast and the Furious/ 2 Fast 2 Furious
Screen 6: The Conjuring/ The Conjuring 2
Screen 7: It/ It: Chapter 2
Screen 8: The Purge: Election Year/ The First Purge
Screen 9: Full Metal Jacket/ Platoon
Rustic Tri-View Drive In, North Smithfield, RHODE ISLAND:
Screen 1: Madagascar/ Minions
Screen 2: Juvenile Delinquents/ Friday the 13th (original)
Screen 3: Star Wars: The Empire Strikes Back/ Back to the Future Part II
For those who scrolled through that list and thought, Hey Man, Where's NORTH Carolina? Or, Why the heck didn't you include California? ! Highly recommend is carload.com, an exhaustive and thorough website that has listed every working (and currently alive but dormant) drive-in movie theater in the USA and Canada, as well as links to their sites for showtime information.
Has this turned into a giant promo for the drive-in movie experience? I certainly hope so, just as it's my wish that this classical way of experiencing the movies will continue to be a part of the moviegoing experience, with or without a pandemic.
Photo by Discover Lehigh Valley, PA on Foter.com / CC BY