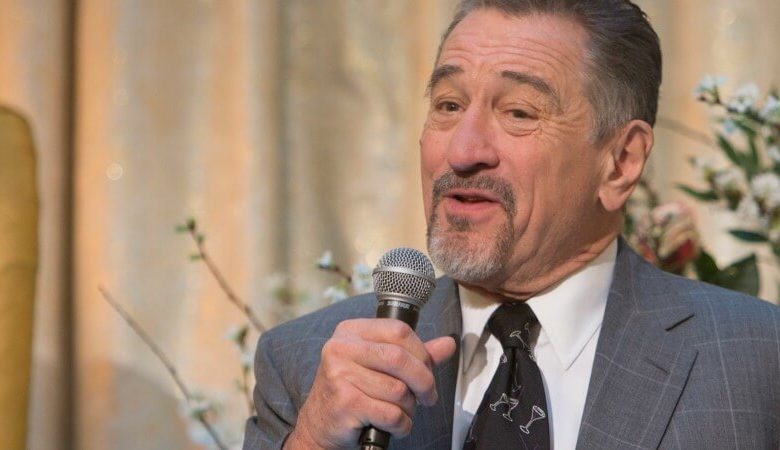 Robert De Niro's profanity-laced attack on President Donald Trump scored a standing ovation at the Tony Awards last month.
The starry crowd had no reservations about cursing the Commander in Chief. It turns out others, not just conservative viewers, weren't cheering.
Robert De Niro - "F--- Trump" - 2018 Tony Awards
Select media outlets acknowledged the incivility of De Niro's remarks. The collective pushback wasn't as brutal as if he had Tweeted something vaguely homophobic. Still, a few scribes felt the actor's rant proved beneath the awards gala.
Turns out that blowback may have been more intense than expected.
Forbes.com says De Niro's Broadway play "A Bronx Tale" is suddenly suffering at the box office. The production, based on the 1993 film featuring De Niro and star Chazz Palminteri, will shutter Aug. 5 before a nationwide tour.
Why?
The site offers an interesting perspective while comparing it to Jimmy Buffet's failed Broadway effort, "Escape to Margaritaville."
Unlike Buffett's venture, however, ['A Bronx Tale'] sold quite well for over a year, only falling off in recent weeks [emphasis added]. De Niro failed to ingratiate himself with the Broadway community when he derailed the big telecast with a profanity-laced jibe at Donald Trump.
The timing sure is suspect. De Niro, who co-directed "A Bronx Tale's" stage production after directing the feature film, served up the Tony Awards rant June 10.
Broadway lives and breathes in bluer than blue New York City. It still demands tourist dollars to help pay the collective rent. Chances are some potential patrons heard De Niro's profane statement and decided to save their money for competiting shows.
Perhaps some liberal fans were just as upset at the lack of decorum despite their rage against President Trump.
It's always challenging to pinpoint a single reason for a movie, TV show or production's commercial decline. The timing of "The Bronx Tale's" slump speaks volumes, though.
So does De Niro's diminishing clout on the big screen. His 2017 indie feature "Comedian" earned a paltry $1.6 million following a wide Feb. 2017 release despite a layered performance by the Oscar winner.
The Comedian Official Trailer 1 (2017) - Robert De Niro Movie
Other recent De Niro duds include "Dirty Grandpa" ($35 million), "Hands of Stone" ($4.7 million) and "Grudge Match" ($29 million).
What's more interesting about "A Bronx Tale's" plight is how the media reacted to the news. Or, to be more specific, how multiple outlets ignored De Niro's suddenly toxic persona and a possible connection to the show's Broadway close.
Reporters have dutifully shared every De Niro slam against Trump in recent months. Yet few journalists connected those dots beyond the Forbes.com account.
Here's betting the show's investors might be curious about how De Niro's persona might be impacting the show. Why? This snippet from The New York Times helps answer that question.
"A Bronx Tale" has not yet recouped its $10 million capitalization costs, but is close, and may yet do so before closing, according to a spokesman.
Show Clips: A BRONX TALE starring Nick Cordero, Bobby Conte Thornton and Richard Blake