Opinion
Industry News
Media Deny Jaw-Dropping Reasons for 'Dial of Destiny's' Failure
Head-in-sand reporters ignore half the country's views on woke blockbusters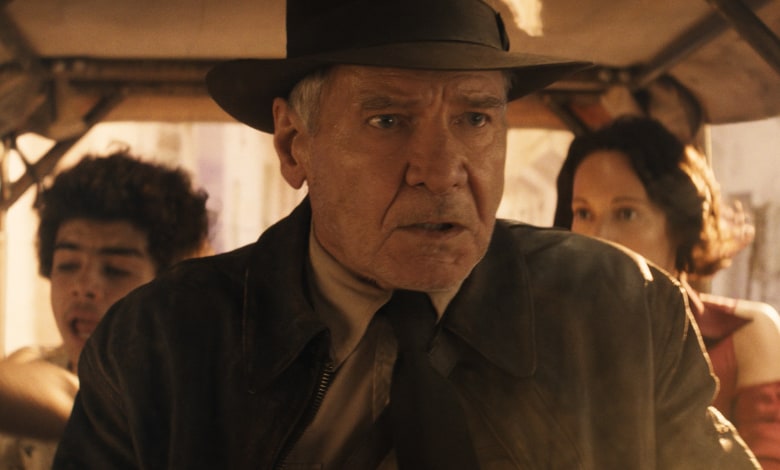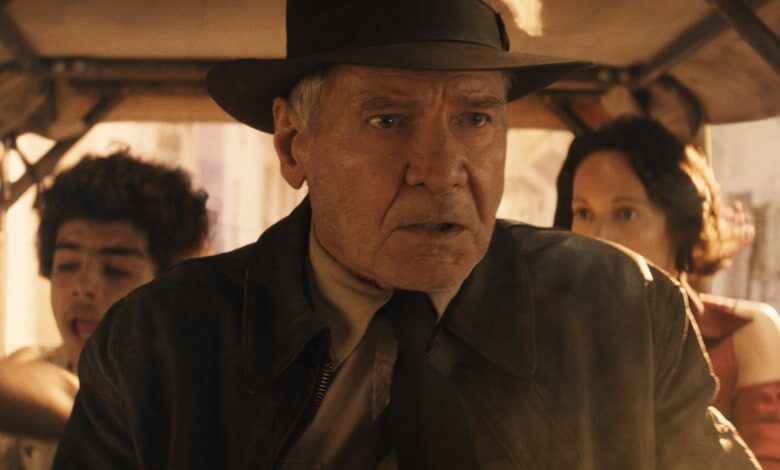 It's all but official. "Indiana Jones and the Dial of Destiny" will put Disney in the red.
Again.
The fifth and presumably final film in the iconic saga opened to a weak $60 million at the U.S. box office. Those numbers would be withering for most would-be blockbusters, witness fiscal failures like "The Flash" ($55 million) and "Black Adam" ($67 million).
"Dial of Destiny" arrives with a bloated $295 million budget (or worse) plus millions in P&A. That means it'll take a cinematic miracle for "Dial of Destiny" to break even.
Indiana Jones and the Dial of Destiny | Teaser Trailer
Let the professional second-guessing begin. Except elite Hollywood news outlets leave out critical reasons for the film's failure.
Again.
The far-Left Deadline, which is inexplicably rooting for the film's success, claims the sequel's poor Cannes reception played a role in its belly flop-debut.
Correct. That dampened the excitement many originally had for the film.
The site then heaps lavish praise on Team Disney for its fastidious marketing and creative process. Really? The company has unleashed dud after dud ("Indy," "Strange World," "Lightyear," "Elemental") over the last few years, suggesting just the opposite.
It took the most successful film saga in a generation, "Star Wars," and put it in dry dock while one proposed project after another got shelved.
Shouldn't Team Disney's crack marketers have kept "Destiny" far, far away from Cannes if critics weren't going to be kind to it? Is this the same whipsmart Disney team pushing a Helena spinoff series while everyone predicted "Destiny" to dramatically under-perform at theaters?
Next, we're told the real reason for "Destiny's" downfall is that it's competing against the earlier, superior films in the series.
Oh.
"Star Wars" fans forgave the middling prequels and stormed to see 2015's "The Force Awakens" to the tune of $2 billion worldwide.
The Highest-Grossing Movies of All Time
1. Avatar – Box office: $2.79 billion
2. Titanic – Box office: $2.19 billion
3. Star Wars: The Force Awakens – Box office: $2.07 billion
4. Avengers: Infinity War – Box office: $2.05 billion
5. Jurassic World – Box office: $1.67 billion pic.twitter.com/S9oobW9EtR

— Eric Alper 🎧 (@ThatEricAlper) November 7, 2018
Over at Variety, the far-Left site suggests the weak reaction to 2008's "Indiana Jones and the Kingdom of the Crystal Skull" permanently damaged the franchise. That didn't help, of course, but American audiences adore Indy and were rooting for a creative comeback.
That's it? Those are the only reasons cited for the film's weak performance.
What are these sites missing? Plenty. And it's either on purpose or a sign of their shuttered mindset. For them, half the country doesn't exist – Red State USA.
LIKE THIS SITE? YOU'LL LOVE THE HOLLYWOOD IN TOTO PODCAST
Conservatives worried, and rightly so, that Disney would emasculate another beloved hero in the name of woke female empowerment. Disney did just that with Oscar Isaac's character in "The Last Jedi," and woke groupthink has taken a firm hold of the studio in recent years.
Plus, Disney turned one of film's most iconic heroes, Luke Skywalker, into a burned-out hermit who rebelled against The Force in "The Last Jedi."
Early rumors suggested Disney has mistreated Harrison Ford's Dr. Jones, too. Co-star Phoebe Waller-Bridge, cast as Indy's goddaughter Helena, would replace Indy at the end of the film, taking his whip in the film's waning moments.
SPOILER ALERT
The film endured reshoots during the production process, which isn't abnormal in La La Land, so it's possible that baton-passing ending got nixed in the end.
Team Disney could have handled those rumors better. Instead, director James Mangold attacked "trolls" for spreading misinformation.
It's Marketing 101. Don't insult your audience. The "Ghostbusters" crew learned that lesson the hard way.
Those "Destiny" rumors registered with both conservatives and die-hard Indy fans. Early reviews, even from liberal outlets like the BBC, shared how Waller-Bridge's character dominates the action at Indy's expense.
"Destiny" turns Ford's character into a "Damsel in Distress" waiting for Helena to rescue him during another sequence. She even decks Indy with one punch at a critical moment in the film.
END OF SPOILERS
Did reporters mention these worries in their post-game analysis, which traveled at the speed of social media for months on end? Of course not.
Nor did the sites mention the film's weak CGI effects seen in the first two trailers, neither of which made audiences hungry to see "Dial of Destiny."
A similar story occurred seven years ago when the terrible, awful "Ghostbusters" trailer drove a stake in the heart of movie-goer interest, but the same far-Left media outlets called anyone who noticed that a misogynist.
Once again, the sites' readers tried to clue reporters into the issues they regularly ignore. Here's a sampling of Deadline reader responses.
The elephant in the room is that the LucasFilm and Disney brands are tainted. Fair or not far, right or not right, that's the truth. Step outside of Hollywood and you'll realize that. People are still pissed (in my opinion, rightfully so, but whatever) at Kathleen Kennedy and Co. for destroying Star Wars. They are done handing LucasFilm and Disney their hard earned dollars.
"Lucasfilm is so precious and fastidious when it comes to developing Star Wars properties" – Agree to disagree
Agree that this is part of the problem. I saw all the horrible CGI in a trailer and was immediately turned off. Plus I flat out don't trust Disney or Lucasfilm after they pillaged Star Wars. Raiders is my all time favorite movie, if they couldn't tempt me to see this, this is going to have a tough road.
There are a lot of words to describe Disney's approach to the Star Wars feature films – and I've used plenty of them. But "precious and fastidious" don't make the list, bruv.
Some Variety readers were similarly harsh.
You are 100% correct, we are sick of this woke trash.
Maybe now Disney will clean out Lucasfilm and get people in there with some fresh ideas, they've ruined Star Wars and Indy. It'll be too bad they're going to leave the place a mess.