Industry News
The Deplorables Assemble to Make America Laugh Again
These conservative comics are going directly to their online fans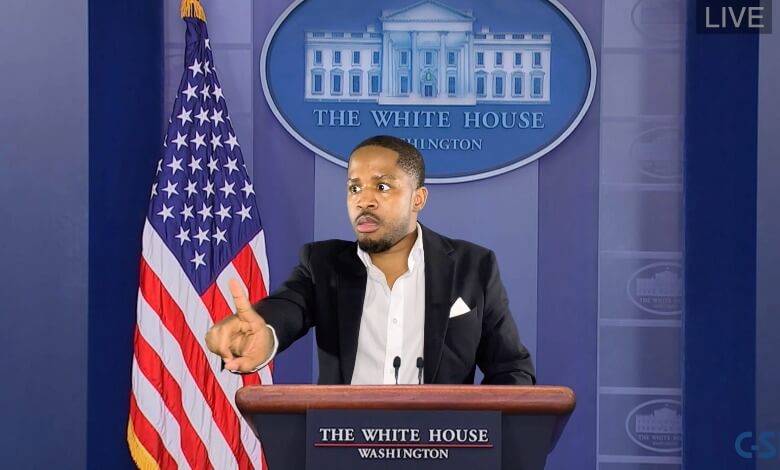 Greg Gutfeld proved Saturday night's all right for conservative comedy.
The Fox News star's Saturday showcase is proving a bigger draw than any hard-left late night show. Yes, a weekend cable program is outdrawing Jimmy Kimmel, Stephen Colbert and Trevor Noah.
Now, it's the Deplorables' turn.
A gaggle of conservative-leaning comics, from Steve McGrew to Terrence Williams, will gather this weekend for a new, original comedy show.
"The Deplorables Saturday Night" will air on Facebook Live and Americas Voice News, DISH, Pluto and Roku channels. The show comes on the heels of a successful live tour blending comedy, observational humor, and music … from the Right.
The tour took its name from Hillary Clinton's infamous dig during the 2016 presidential campaign. She called much of Donald Trump's fan base a "basket of deplorables." Even far-left TV host Seth Meyers admonished her for the insult.
Clinton lost, but these "Deplorables" keep on winning.
RELATED: Deplorables Comics Get Punished for Trump Support
"The show is a direct response to mainstream late night entertainment which has consistently been mean spirited and scornful of half of Americans who happen to have an alternate point of view," McGrew said in a statement. "We offer a show that rebalances the political scales of entertainment."
"People think that flyover-state Americans dislike the late night talk shows and 'SNL.' That's not true – They simply tuned out long ago," Williams added.
Show producer Max Gottlieb, whose Broadway credits include "Rock Of Ages," says the group planned to create a TV show around their recent tour. The current pandemic altered those plans.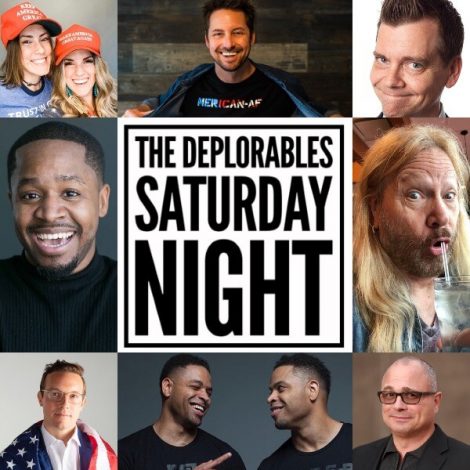 "The Deplorables Saturday Night" also features comedians Benny Johnson, John Di Domenico, Jack Vale, The Deplorables Choir, Nick Peterson, and The Hodge Twins. The lineup combines for more than 10 million social media followers.
The one-hour Deplorables Saturday Night broadcast streams at 8 p.m. EST May 9.