Interviews
MAGA-Friendly Terrence Williams Is Broadway Bound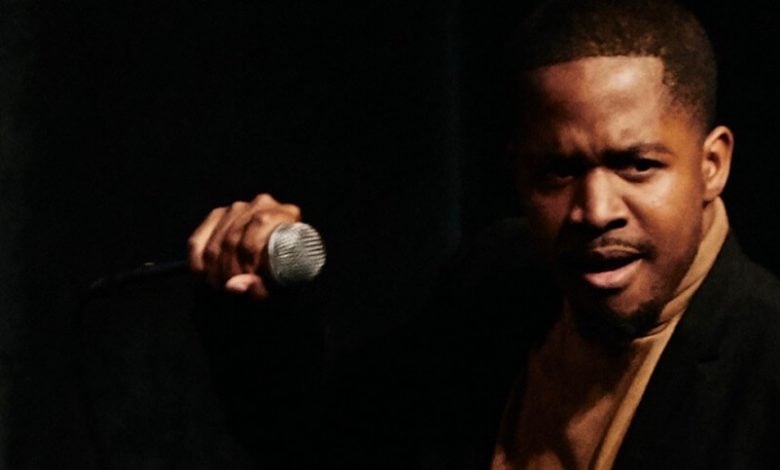 President Donald Trump isn't afraid to take his message to the bluest of cities, witness his impressive rally in Minneapolis earlier this month.
Comedian Terrence K. Williams, an unabashed Trump supporter, is following his president's lead.
Williams brings his MAGA-friendly act to the Big Apple next month along with fellow conservative comic Steve Mudflap McGrew and singer/actor Robert Davi.
The Deplorables on Broadway, slated for Nov. 6, will give the progressive city a dose of conservative yuks, plus Davi's celebrated take on the Frank Sinatra songbook.
Davi Sings Sinatra - On the Road to Romance
"In every city and every state there are conservatives. It doesn't matter if it's more blue than red," says Williams, who notes the New York show will be a benefit for The Folded Flag Foundation and the Federal Enforcement Homeland Security Foundation. "We feel President Trump has people there … it's always good to go everywhere."
That includes 1600 Pennsylvania Ave. NW, where Williams, who grew up in Foster Care, met President Trump recently as part of the Young Black Leadership Summit.
Trump regaled the young comic, marveling at his pluck as well as his robust Twitter flock (671K and growing). "He's a talented, talented guy," Trump gushed.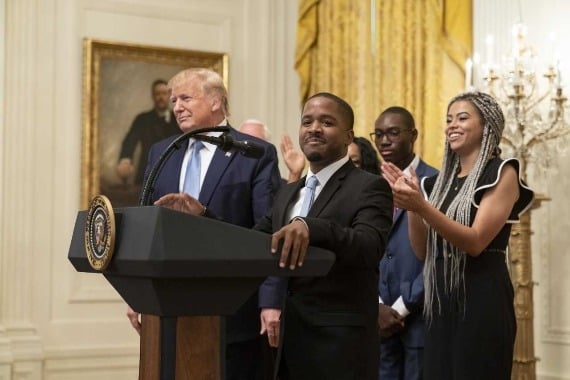 The comedian said the unconventional leader comes across as anything but a typical politician.
"It was like meeting a family member or friend. He was so real and down to earth," Williams says. "Is this the president or my next-door neighbor?
RELATED: Deplorables Comics Punished for Trump Support
"Usually when you meet busy people their eyes are everywhere else [but on you]," he adds.
Not President Trump.
It's one reason he says Trump is making inroads with black voters, an area where previous Republican leaders categorically struggle. His predecessors are just "career politicians" or "RINOs," Williams says. "Trump is a real persona, not a politician … that's what the American people wanted."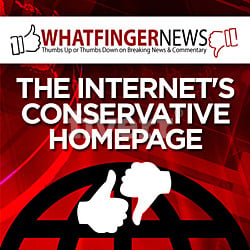 So why tour the country with the Deplorables tag, a slam failed presidential candidate Hillary Clinton bestowed on Trump's base?
"Everybody in entertainment is liberal … all they do is bash America … bash the President," he says. "We don't like that … we're a group of comedians and musicians who love America and respect the country … a lot of that is missing in Hollywood right now."
McGrew, set to join Williams at the Broadway tour stop, recalls "meeting" Williams through Facebook.
"I liked his first video and reached out to tell him to keep up the good work. We became friends and I've cheered him on ever since," says McGrew, adding Williams brings impressive comic instincts to the stage. "What makes Terrence so good is he's real. He's just being himself. He's naturally funny. What you see is what you get."
Williams provides something else to each gig, a quality McGrew couldn't help notice.
"He reminds me why I started in this business, too. It's to make people laugh," McGrew adds.
Comedian Terrence Williams is bringing joy to kids in foster care
President Trump isn't an official Deplorable, but he's known for his stream of conscious jokes at his rallies. In ways Trump is the Stand-Up in Chief, complete with the skills many comedians offer.
"When it's natural he doesn't have to think about timing," Williams says of Trump's comically charged speeches. "When you're naturally funny it's coming from the heart."
Williams bowed out of the Deplorables Tour earlier this year following a serious car accident en route to the White House.
Hey guys! It's hard typing this. I have fractured neck and back some spine issues. My lyft Driver almost flew off the bridge. I'll be staying at the hospital for a few days! No White House for me😔 Thanks for the support. Logging off . Love y'all! pic.twitter.com/O2lFylWhoG

— Terrence K. Williams (@w_terrence) February 20, 2019
He's "still healing" but more than healthy enough to make his Broadway gig.
After that, it's all about the coming election cycle.
"I'm going to do anything I can to help Trump win in 2020," Williams says. "It's the most important thing for me … more important than my comedy tour."