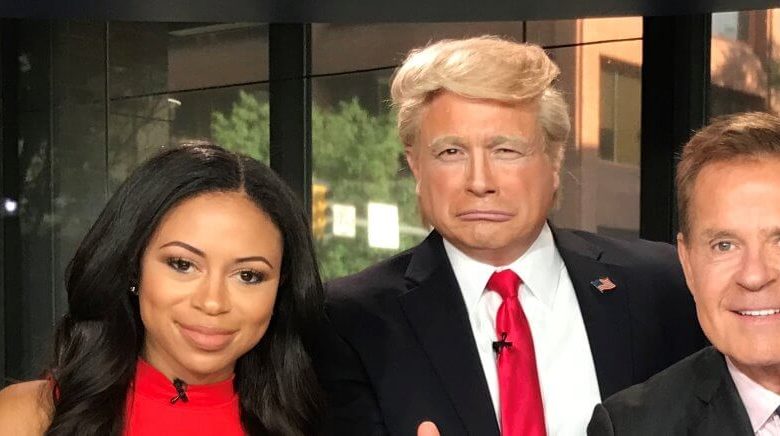 It all began with a childhood speech impediment.
Young John Di Domenico spent years in speech therapy to iron out the problem. What he also gleaned from those lessons is how our voices work. More importantly, he learned why people sound the way they do.
Like Donald Trump, for example.
Di Domenico discovered a knack for impressions early on, and he's been using it to make us laugh ever since. His career exploded shortly after a certain real estate mogul rocked the GOP primaries.
It takes about an hour for him to transform into Trump, but it's that voice that seals the deal. It helps with the bottom line, too. At his Election Year peak, the impersonator brought in $40,000 a month.
Can you say, "yeah, baby!"
Yes, that's another impression he crushes, along with Guy Fieri, the Love Guru, Dr. Phil and Jay Leno (who you'll hear in a moment).
Still, Trump is now his calling card, getting him invites on Fox News, "Conan" and more.
Di Domenico shares the birth of his impersonation career, how he knew more than most pundits that Trump could win the White House and his beef with Alec Baldwin's Trump impression in the newest HiT 'cast.
Listen to "HiT Episode 86 John Di Domenico" on Spreaker.
You can follow John on Twitter @JohnnyD23, find out his latest news at his site johnnyd.net and watch him in action via an array of YouTube clips. Here's just one example:
Donald Trump impersonator John Di Domenico׃ The Briefcase Always Rings Twice 6.16.16