Interviews
'Run Hide Fight' Producer: Hollywood Wouldn't Touch His 'Dangerous' Film
Dallas Sonnier on discovering S. Craig Zahler and why he's a happy culture warrior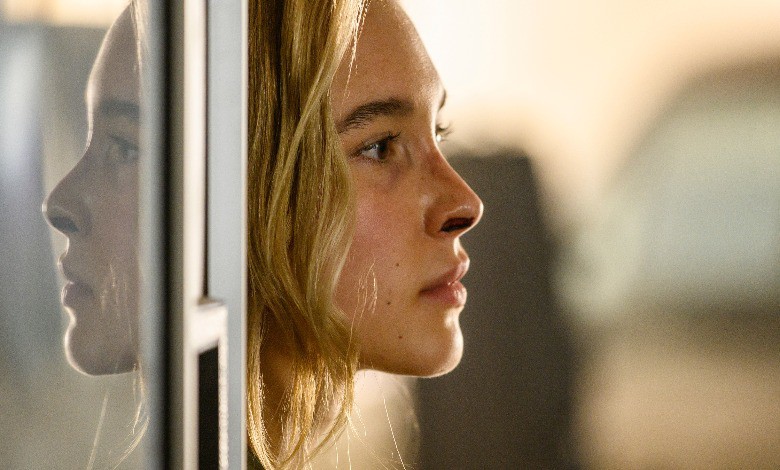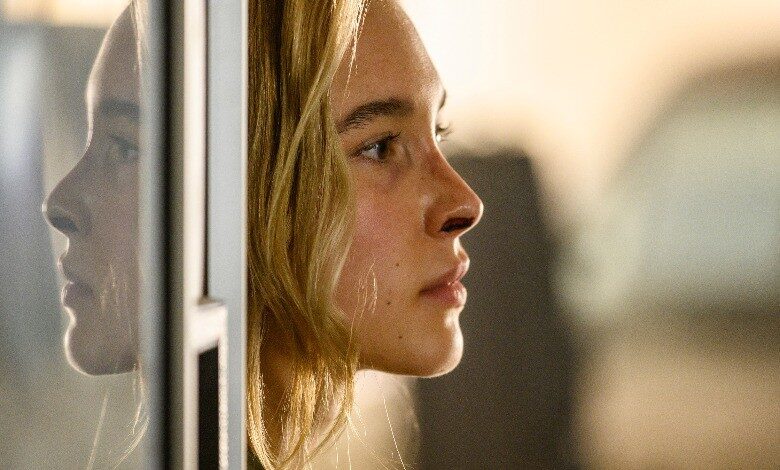 In a cinematic field overflowing with VOD content vying for attention and dollars, it's an uphill battle to get your content (sorry, Scorsese) noticed today.
It's an even tougher journey to gain the respect of film lovers.
Producer Dallas Sonnier, however, did exactly that when he scorched his way onto the scene with Cinestate. It all began with the Texas native taking on writer/director S. Craig Zahler and producing the unforgettable "Bone Tomahawk."
The 2015 western featuring Kurt Russell and a wild third act quickly created a buzz on social media.
Bone Tomahawk Official Trailer #1 (2015) - Kurt Russell, Patrick Wilson Movie HD
Sonnier would continue producing films that defied expectations and ruffle mainstream media feathers.
There was Zahler's "Brawl in Cell Block 99" introducing the world to a bald-headed, fist-throwing Vince Vaughn, "Dragged Across Concrete," "Puppet Master: The Littlest Reich," "The Standoff at Sparrow Creek," and more.
The Standoff at Sparrow Creek - OFFICIAL TRAILER
Sonnier's filmography quickly set itself apart from other producers. The studio head backed films that bucked the political agendas seemingly necessary to get movies made today. Instead, his films recalled a different time in Hollywood, when filmmakers were free to let their voices roam to tell complex, character-driven stories.
Today, Sonnier is working under the Bonfire Legend banner, a company that has already found success – and controversy – with its first film.
"Run Hide Fight," which was distributed through The Daily Wire, a move that has drawn the ire of critics but gave "RHF" a major platform. The film follows a teen (Isabel May) who confronts a team of school shooters invading her high school.
According to Sonnier, 300,000 people watched the movie when it premiered last month and it has since been viewed millions of times.
OFFICIAL TRAILER RELEASE: Run Hide Fight
Originally premiering at last year's Venice Film Festival, "Run Hide Fight" presented Sonnier with a new challenge. Having built a reputation as a profitable producer of gritty cinema, he was used to distributors keeping their doors open for him. A film dealing with a gun-toting girl fighting back against school shooters, though, slammed said doors shut.
"I've made a lot of distributors a lot of money," Sonnier told the "Man of Science, Man of Faith" podcast, adding he had always been given a "fair shake" despite dealing with controversial material
'Run Hide Fight,' however, was "the first time that the companies said no to me, and that was telling."
Despite people praising the movie in private, the movie's subject matter and right-leaning appearance created a scenario they didn't want to be involved in.
"They're more insecure with doing anything that's deemed dangerous," Sonnier said of traditional distributors.
Without a home for his movie, Sonnier put the same thinking cap on that led him to talents such as S. Craig Zahler. He contacted The Daily Wire's Ben Shapiro, who had praised Cinestate's movies over the years.
Coincidentally, Shapiro was already looking to jump into the entertainment game.
While other distributors "didn't want to be in the line of fire" with Sonnier, Shapiro gleefully jumped at the chance, and it's a relationship that's far from over. The two are collaborating on a Gina Carano picture following her being cancelled over right-leaning social media posts by Disney and canned from the popular "Mandalorian" series.
Gina Carano | The Ben Shapiro Show Sunday Special Ep. 111
While a connection to the conservative Daily Wire seems to turn off mainstream media talking heads – most press outlets declined to interview the biggest stars in 'Run Hide Fight' – Sonnier sees the partnership as simply the way of the world based on where the culture is.
"We were able to connect to the audience that was going to love this movie from the start," he said. While many are too "politically uptight" to treat 'Run Hide Fight' like art and give it a chance, it has still been a "huge success" to Sonnier. He adds the film's stars, including Thomas Jane, Radha Mitchell and Treat Williams, have been supportive of their producer.
Sonnier says Cinestate embraced the same kind of films as Bonfire Legend – throwbacks to '70s cinema when filmmakers could be more "savvy" with their messaging. It ultimately failed, he said, because it was trying to reach "everyone," and everyone wasn't willing to give it a fair deal. The studio's ties to a disgraced line producer also contributed to the company's demise.
While "Tomahawk" won the praises of critics, Cinestate's content became increasingly controversial and troublesome for more liberal-leaning media and critics, culminating in the superb "Dragged Across Concrete" being torn to shreds.
Not only did the film cast Mel Gibson as a cop thrown off the street for excessive force, but the story dealt with race, police brutality and classism in an apolitical way.
Dragged Across Concrete (2019 Movie) Official Trailer – Mel Gibson, Vince Vaughn, Jennifer Carpenter
Critics were disgusted by the picture and quickly labeled it racist, right-wing, out-of-touch, etc. In a culture driven by woke sensibilities, critics weren't able to handle a picture that tackled tough issues without concern for political correctness and agendas.
It also didn't help that Sonnier was branded a conservative as his company began to expand and appeal to more on the right than the left.
"[Cinestate's] heart was always in the right place to try and make movies for all types of people…but as a brand, Cinestate was trying to bring both sides together," Sonnier said of his former company. He ultimately found, the market didn't want the kind of unity he was looking to bring.
"Everything is political now, and it's only going to get worse," he said, predicting that everything from buying groceries to gas will become decisions based on politics for many people in the future.
Sonnier isn't letting such political divides stop him, though. He's still a happy culture warrior, content to produce the same films he's been throwing his weight behind for years now.
"I don't live in misery…even when I get attacked, I'm still happier than the people attacking me," Sonnier said of his critics.
This attitude, the producer said, is why "they can never win."
Besides the picture with Carano, Sonnier is also planning on reteaming with "Run Hide Fight" director Kyle Rankin on a new picture, as well as producing Zahler's next film, which could be shooting before the end of the year.
The project might see Zahler's scripting talents go back to the old west.
"He will not compromise," Sonnier said of his filmmaking partner and prized talent find.
"Half of my hair is gray because of life," the producer said laughing, "and half of my hair is gray because of Craig Zahler, but I wouldn't have it any other way."
You can listen to the full interview with Dallas Sonnier on the "Man of Science, Man of Faith" podcast.
——————————–
Zachary Leeman is the author of the novel "Nigh" and co-host of the "Man of Science, Man of Faith" podcast. He has covered politics and culture for Breitbart, LifeZette and others.