Lists
7 Netflix Titles That Won't Insult Conservatives
You have to squint, but the liberal streamer offers movies, shows for Red State USA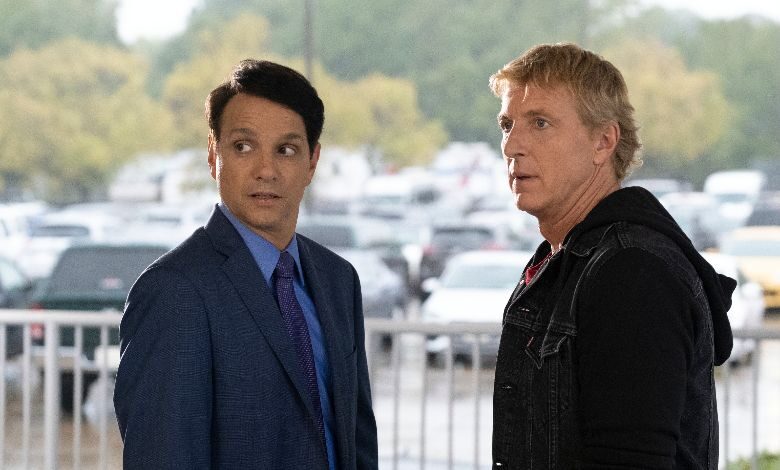 It's nice to be a progressive consumer these days.
Most media platforms, from Hulu to Amazon Prime, create original content aimed directly at them. This isn't just left-leaning fare, but shows and movies that speak directly to their inner Bernie Sanders
Amazon: "All In: The Fight for Democracy," "Alpha House"
Hulu: The upcoming "1619 Project" series, "Hillary," "Woke," "The Handmaid's Tale," "I am Greta"
Netflix: "Knock Down the House," "13th," "Patriot Act," "Becoming," "Miss Americana"
These platforms rarely serve up fare to make right-leaning audiences grin. Still, Amazon recently upgraded its Prime lineup to include several overtly conservative titles. And, if you're in a generous state of mind, these conservative Netflix titles should make GOP fans grin.
Dave Chappelle: Sticks and Stones
It's the special that threatened to derail the woke express … until the death of George Floyd supercharged the Black Lives Matter movement. The comic maestro unleashed a must-watch event in 2019 that did more than assault the woke mob. It challenged ideologies across the board in ways only the very best comics can do.
Dave Chappelle on the Jussie Smollett Incident | Netflix Is A Joke
"Sticks and Stones" is funny, of course. It's hard for Chappelle not to check off that all important box. It also delivered a bracing brand of comedy, the kind that shrewdly pushed boundaries other stand-ups won't go near.
It's why critics savaged the special while general audiences lapped it up.
Bill Burr: Paper Tiger
The Boston-bred comic followed Chappelle's anti-woke blast with one of his own. This stand-up routine covered the usual topics – marriage, culture and the differences between men and women. It starts, though, with a series of body blows against the woke crybabies.
Here's just one example from the special, taped in London's Royal Albert Hall:
"This is how screwed up my country is right now," Burr says. "You know Bryan Cranston, right? That dude did a movie, he played a quadriplegic, and people gave him s—. Being like, 'Why is there an able-bodied person playing a quadriplegic?' It's because it's called acting, you dumb f—. See, if he was a quadriplegic playing a quadriplegic, that's not acting. They're just f—ing laying there saying s— that someone else wrote."
The Ranch
Ashton Kutcher sings from the same progressive hymnal as his peers, but he's shrewd enough to know there's another half of the country being ignored by Hollywood. It's partly why he helped create "The Ranch," a traditional sitcom aimed at Middle America.
He literally said as much while promoting the series.
"I think right now, in particular, [Conservative America] is a really underserved audience… People tend to write about what they know about. These writers live in Los Angeles, they live in New York and they live in the big cities and they generally have relatively liberal perspectives.
"We knew that going into this show this audience wasn't really being represented – and every time they were it was liberal left making fun of the right. We wanted to represent the view of that select group of people."
"The Ranch" did just that, although the show's final season gave in to woke dictates. Blatant gun control messaging interrupted the saga, as did a key character railing against capitalism.
Soul Surfer
The title may scream, "faith-based" movie, but this fact-based tale is both inspiring and resistant to the genre's limitations.
Young AnnaSophia Robb stars as Bethany Hamilton, the surfer who survived a shark attack but lost a limb in the process. Her family's faith story isn't hidden, but there's more than enough here to engage both spiritual and secular audiences alike.
Soul Surfer Official Trailer #2 - (2011) HD
The cast is outstanding, with co-stars like Dennis Quaid, Helen Hunt, Kevin Sorbo and Craig T. Nelson giving Robb all the necessary support.
Angel Has Fallen
It might be the most sneakily conservative franchise around, at least in line with the Trump GOP model. The second film in the series, "London Has Fallen," took on Islamic terrorists sans apology, and the saga is patriotic to the core.
Naturally, critics loathe the "Fallen" series, but it remains a box office winner.
Gerard Butler stars once more as Mike Banning, a Secret Service agent now battling an opioid addiction. He's called to save President Trumball (Morgan Freeman) in this, the third "Fallen" entry, after a Deep State-style operation threatens the nation.
Angel Has Fallen (2019 Movie) New Trailer — Gerard Butler, Morgan Freeman
This is '80s style action all the way, with subtle nods to our current political climate that don't align with progressive groupthink.
The Pursuit of Happyness
There's nothing political about this 2006 Will Smith drama … on the surface. Seen today, the rags to riches rise of Chris Gardner, a true story, is a potent argument for American capitalism at a time when socialism is all the rage.
Smith stars alongside his real-life son, Jaden, playing a father desperately trying to turn his life and career around. It's not an easy journey, and Smith's Gardner suffers more than a few indignities along the way. He doesn't give up, though, offering the kind of parental modeling that's vital to both his son and families watching this robust drama.
Cobra Kai
It sounded like another lame attempt to bring a brand back to life. Let's revisit the key characters from "The Karate Kid," serving up a heady blast of nostalgia along the way.
Instead, "Cobra Kai" offers a nuanced look at aging, expectations and how life rarely plays out in black and white. The show's '80s roots are plain to see, from the music co-star William Zabka plays during season one to his character's blunt manner.
Zabka's Johnny is training his recruits to fight their own battles, not become victims.
COBRA KAI | Coyote Creek Training | Netflix
A new season of "Cobra Kai" is in the offing, but don't be surprised if it follows "The Ranch" down the woke road. Social Justice Warriors attacked the series in recent months for being too white despite the cast's genuine diversity.