Industry News
Opinion
Media Bias
LA Times: Netflix's 'Cobra Kai' Is Too White
The '80s reboot is a streaming sensation, but journos demand more diversity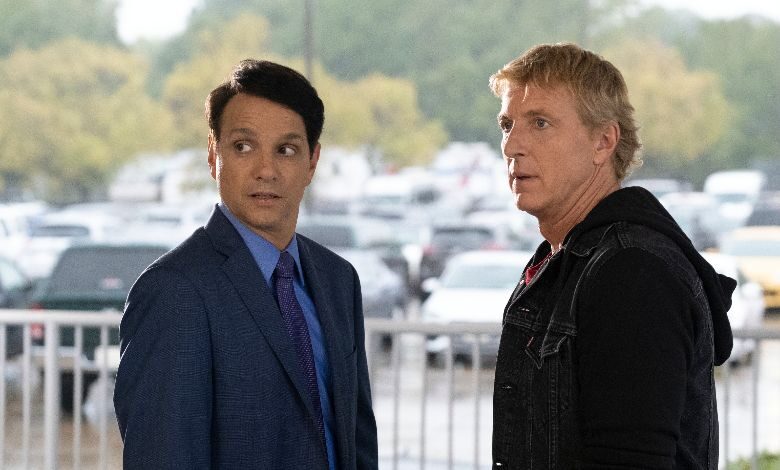 The L.A. Times served up a sweet ode to Netflix's "Cobra Kai" before pulling out the long knives.
The feature story let stars Ralph Macchio and William Zabka, along with the creative team behind the series, break down how they continued the "Karate Kid" story for a new generation.
Cobra Kai: Season 3 | Official Trailer | Netflix
The article shares how the show summons the spirit of the original franchise but takes it in fresh new directions, including a pivotal role for a Latino teen (Xolo Maridueña), essentially the "new" Karate Kid. It's a clear hit on Netflix, the streamer that scooped the series up from its original home on YouTube.
The article hits the brakes abruptly with the following paragraph:
Kreese's elevation, and the heightened scrutiny that comes with being embraced by one of the most powerful companies in Hollywood, also underscores the fact that there are now three white men at the center of "Cobra Kai," a franchise rooted in and deeply indebted to Eastern tradition. Morita, who earned an Academy Award nomination for his performance in the first film and died in 2005, appears in flashbacks in the series, and both Yuji Okumoto and Tamlyn Tomita reprise their roles — as Daniel's rival and ex-flame, respectively — from "Part II" in Season 3 guest arcs. Supporting characters of color also saw expanded roles in the new season. But after 30 episodes on two platforms, "Cobra Kai" has yet to cast an Asian lead.
The article, also published at the far-left Yahoo News, dismisses the diverse cast, the addition of Asian characters and the complex themes ushered in by the reboot.
It lacks an Asian lead, and the creators are all white, so therefore it's problematic. And the article sites other far-left journalists slamming the series on similar grounds.
RELATED: Why Oscar's New Diversity Mandates Spell Trouble for Artistic Freedom
This isn't Refinery29 or some other uber-woke platform. It's the L.A. Times pearl clutching that a series focused on two characters from a beloved franchise are still the same color they were 36-odd years ago.
The Karate Kid (1984) Trailer #1 | Movieclips Classic Trailers
The show's artistic merits, nostalgia-fueled narratives and overall excellence aren't as important as checking all the necessary boxes on the Diversity Meter.
One of the show's creators, Josh Heald, spells out the obvious in "Cobra Kai's" defense.
"We would have loved if there was a Miyagi son or daughter that was floating around in the lineage and the canon of the movie to play with," said Heald. "But we inherited the story that felt like the natural continuation, where for better or worse you are dealing with Johnny and Daniel as your protagonists."