Interviews
'Come On, Man's' Joe Concha on 'SNL,' Late Night Lectures
Fox News pundit pines for time when comics pursued laughs, not propaganda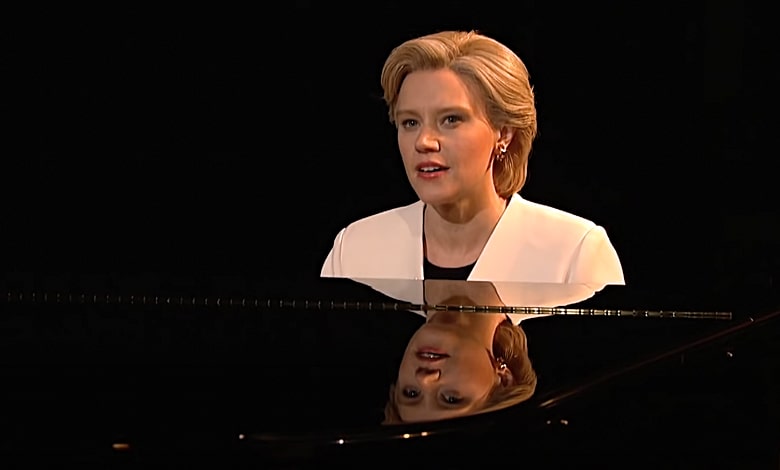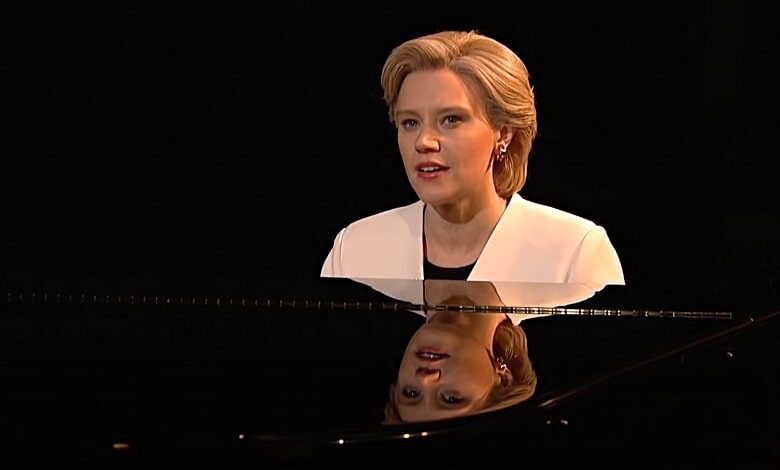 Joe Concha and Rob Schneider have something in common.
No, the popular media pundit didn't star on "Saturday Night Live" like Schneider, but they both recoiled in horror when the NBC sketch series jumped the shark.
The moment?
"SNL" star Kate McKinnon mourning Hillary Clinton's presidential campaign in 2016. No jokes. No satirical asides. Just an iconic show abandoning its core principles to praise Donald Trump's opponent.
Election Week Cold Open - SNL
"I literally remember saying this, 'what the [bleep] did I just watch? Where's the punchline?" says Concha, who leaned on those memories while writing his new book.
"Come on, Man! The Truth About Joe Biden's Terrible, Horrible, No-Good, Very Bad Presidency" does more than skewer the 46th Commander in Chief. Concha, a regular presence on Fox News and TheHill.com, slams pop culture for propping up the elderly leader.
The right-leaning Concha started the book eager to make the case that Biden's first two years were "terrible, horrible." He sent along the final draft further convinced of his theory.
A leader framed as a moderate poured gasoline on the cultural fires, early and often.
"We were sold otherwise," says Concha, similarly aghast at raging inflation rates, a sieve-like border and cashless bail policies spiking crime rates nationwide. The man tasked with uniting the country called half the nation "semi-fascist," "like the Diet Coke of fascism," Concha cracks.
"Less than a month ago in these pages I warned that President Joe Biden's dangerous rhetoric, calling American citizens semi-fascists, and MAGA extremists was very likely to lead to political violence. And here we are." https://t.co/29tPyU8PsL

— David Marcus (@BlueBoxDave) September 27, 2022
The news media has done all it can to distract Americans from Biden's radicalism and wobbly mental state. So, too, have comedians eager to keep taunting Trump no matter what Biden does or says.
Like calling for a deceased Congresswoman at an event near and dear to her heart.
The late night comedians of yore, Concha says, would have feasted on the gargantuan gaffe. Instead, outgoing host Trevor Noah brought it up without the kind of energy he reserves for a GOP miscue. Noah's competitors couldn't be bothered to pounce, or seize, on it.
"Late night hosts have become activists serving at the pleasure of their party," he says, one reason Fox News' "Gutfeld!" is leading the pack with "one-tenth the resources."
"He's found his niche audience … half the country," he adds.
Concha pines for a time when late night comics would tease and torment world leaders but still share a laugh with them when the cameras went dark. It's how "SNL" legend Dana Carvey treated the gig, mocking President George H. W. Bush on screen and, later, joking with him at the White House.
Inside George H.W. Bush's unlikely friendship with Dana Carvey
Compare that, Concha says, to Alec Baldwin's "mean-spirited" take on Trump for five relentness years.
Today, the late night landscape brims with lectures over laughs.
"I can't tell the difference between [Jimmy] Kimmel and [Stephen] Colbert," he says.
Comedy in general is under attack, both from progressive scolds and a woke mindset that considers Identity Politics the prime directive. '
"You will never see the show 'Friends,' or anything like it, ever again. Six straight white people? There would literally be boycotts," he says. "'Seinfeld,' the greatest comedy of all time, didn't have a lot of minority characters. No one talked about it at the time."
Concha wouldn't be at home on MSNBC or "The Young Turks," but he bristles at being dismissed as a conservative pundit. He'd rather be known as the sole member of the Pragmatic Party.
"Don't spend what you don't have … is that conservative? I think it's common sense," he says. "Do I want more police on the street? Yeah, it's not a conservative position. I'm just a dad and a husband."
The Biden administration is encouraging people to break the rules, he says, pointing to the porous U.S.-Mexico border as one stark example.
"My wife's a doctor. Her hospital is overrun, and half the time [patients] don't have ID on them. It's not 'conservative' [to object]," he says. "It's just common sense things I want to be fixed."