Industry News
Interviews
Eventbrite Cancels 'Capitol Punishment' Screening Tix
Big Tech's latest attempt to silence conservatives won't stop Fla. event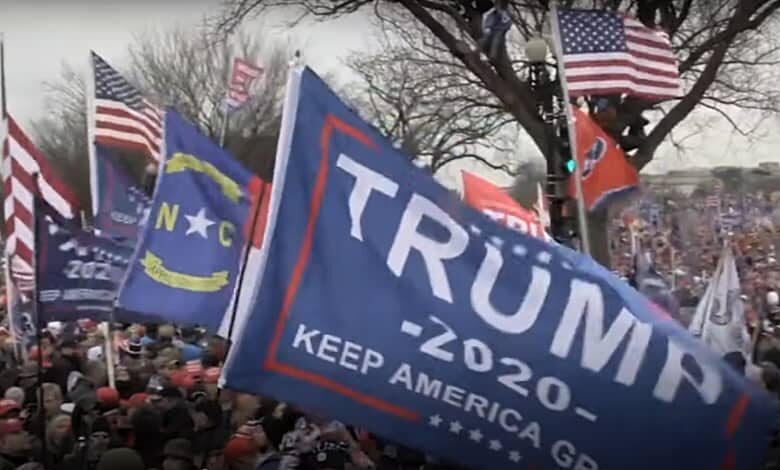 The Twitter Files prove beyond a shadow of a doubt the Left wants to censor free speech.
The scariest part of the unfolding expose? Other Big Tech giants, think Google, YouTube and Facebook, are likely doing the same.
Maybe worse.
We've also seen overt examples of smaller platforms punishing conservative thought.
Kickstarter and Indiegogo both silenced a right-leaning comic book project, "Private American," for daring to show the other side of the immigration debate.
Independent Comic 'Private American' Banned From Kickstarter After Defamatory Hit Piece
Two crowdfunding sites canceled efforts to raise money for Kyle Rittenhouse, the teen who was eventually cleared in a court of law following an altercation that left two dead and one injured during a BLM riot.
Now, a 2022 documentary shedding light on FBI overreach over the Jan. 6 riot is feeling heat from a an online company.
Eventbrite, which helps groups sell tickets online, canceled sales for an America First Patriots Club Jan. 10 gathering in Pompano Beach, Fla. The evening's agenda includes a screening of "Capitol Punishment," the searing documentary showing how right-leaning protesters were harassed by FBI agents for being connected to the Jan. 6, 2021 protests.
The film features children describing how they were handcuffed by federal agents and footage of an unarmed, petite protester, U.S. Military veteran Ashli Babbitt, being shot to death by Capitol Police.
The death of Ashli Babbitt
The company said the film's so-called "misinformation" convinced it to shut down sales for the event.
"We do not permit events, content or creators that share or promote potentially harmful misinformation," reads the Eventbrite rejection, noting those who already paid to attend the event will have their money refunded.
Except "Capitol Punishment" director Chris Burgard says the company didn't say what "misinformation" caused the problem.
"Show me where I didn't tell the truth," Burgard says.
It's similar to other big tech platforms which routinely ban or punish users without sharing the details that sparked the actions.
FAST FACT: Eventbrite also canceled a screening of The Daily Wire's "What Is a Woman?" documentary in 2022, claiming the film promotes "hate."
Burgard, one of the original contributors to Andrew Breitbart's Big Hollywood web site, says he spent years within the traditional Hollywood system. Burgard planned to leave the industry earlier than he did, but Breitbart convinced him to stay and fight back in the Culture Wars.
It wasn't easy.
Burgard's 2007 film "Border: The Divide Between the American Dream and the American Nightmare," "got me blacklisted in Hollywood," he says.
"People I knew for 20 years wouldn't talk to me or take my phone calls," says Burgard, who returns to the subject for an upcoming docuseries.
Making "Capitol Punishment" proved similarly punitive, but not from fellow artists. Burgard says he had to hire a lawyer after the FBI came calling, leading to a "stressful summer and fall for us due to the film."
Hollywood Actor Nick Searcy's January 6th Documentary: "Capitol Punishment" | Part 1 | Huckabee
The Eventbrite cancellation is part of a larger effort to suppress inconvenient information, Burgard says.
"We're engaged in the greatest information war this country has ever seen," says Burgard, who lives by a credo the late Breitbart espoused during his short but memorable life.
"Walk toward the fire," the director recalls.
The Jan. 10 event at Galuppis in Pompano Beach will still go on, though. Tickets will be sold at the door for $10 and attendees can email their RSVPs at americafirstpatriotsclub (at) gmail.com for headcount purposes.
Actor Nick Searcy, who produced and stars in "Capitol Punishment," is slated to appear along with Burgard.