Industry News
Opinion
Please Put 'Bob's Burgers' Out of Its Misery
Once great Fox sitcom is running on creative fumes. Can the big screen save it?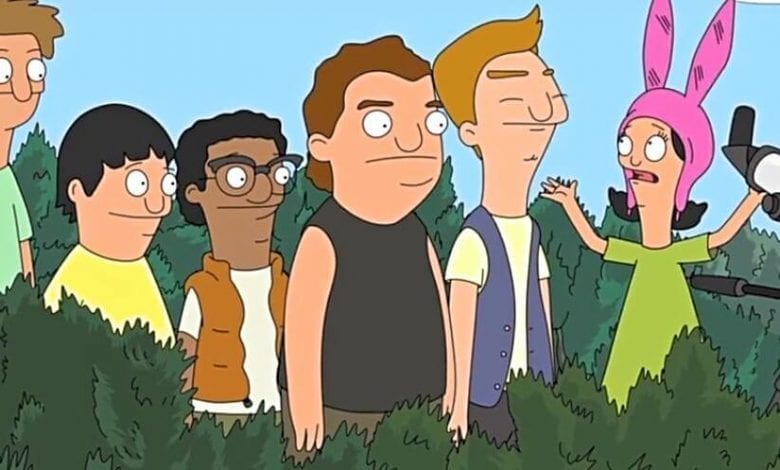 Few pop culture tropes are more timeless than "Jump the Shark."
Jon Hein penned the term for a long-running series that loses its essential spark. Hein used a pivotal moment on ABC's "Happy Days," when Arthur Fonzarelli literally jumped over a tiger shark on water skis (wearing his trademark leather jacket, of course) to capture a show's decline.
The phrase made Hein rich, and his TV wisdom still matters today. Now, can someone share this with the team behind "Bob's Burgers?"
The animated Fox series is in its 12th season, but the sizable decline became clear during last year's run of new shows.
The series follows the lower middle class exploits of The Belcher family. Patriarch Bob (H. Jon Benjamin) runs a burger restaurant alongside with his wife, Linda (John Roberts) and their three children – Gene (Eugene Mirman), Louise (Kristen Schaal) and Tina (Dan Mintz).
They live above the restaurant and their lives are inextricably linked to their struggling business. It's a miracle the restaurant survives all the fiscal calamities that hit the family. Bob is the epitome of the small business owner who refuses to quit on his dream. And his family has his back. Always.
RELATED: Apu Is Gone … Will Linda of 'Bob's Burgers' Be Next?
Like any great show, the supporting players prove an added comic spark. No one draws more laughs than Teddy (Larry Murphy), the lumpy handyman who fashions himself Bob's very best bud.
(He's not … but that's part of the fun)
The children's school mates deliver their fair share of laughs, from regular-sized Rudy (Brian Huskey) to Jimmy Jr. (Benjamin, again), Tina's perpetual crush. Need more? Try Mr. Fischoeder (Kevin Kline), the local land baron and perpetual thorn in the Belcher's side.
And let's not forget Linda's sister Gayle (Megan Mullally), chronically single and always one cry away from an emotional breakdown.
RELATED: 11 Hilarious 'Bob's Burgers' Episodes
The early seasons are the best, of course, but you could still count on crackerjack episodes in recent years.
That all changed in 2021. Show after show under-whelmed, with strained storylines and an increasingly reliance on Gene's wacky banter. The season limped along, with a few episodes showing flashes of its former glory.
This season? Brutal. Just brutal.
Even the plots are underwhelming, suggesting the writer's room is all tapped out. Reliable scene stealers like Teddy can no longer rouse the show from its creative slumber.
A recent episode says it all.
"FOMO You Didn't" finds Tina pining to play hooky like her hip school mates, while Linda keeps inviting the family who once lived in their home to relive old memories.
Yawn. And there's not a single laugh to be had.
Even the musical interludes of late aren't worth a listen. "Bob's Burgers" routinely adds musical numbers to the narrative, setting it far apart from its competition. Some tunes goose up the laugh quotient, while others became instant classics.
Consider "Bad Stuff Happens in the Bathroom," a song commemorating the time Bob got glued to the toilet seat just after he landed a plum interview with a major food magazine.
"Bad Stuff Happens in the Bathroom" - Bob's Burgers S6E19 (Stuck on the Toilet Song)
Few shows maintain their level of excellence, of course. Fox's "The Simpsons" barely resembles its earlier self. Those first few seasons with Bart and co. were magical, reinventing the TV sitcom and introducing a crush of new catch phrases.
"Don't have a cow, man…"
"Eat my shorts"
"Ay, Caramba!"
Now, the series gets by on nostalgia and occasionally clever bits. It still retains a semblance of its former self, mostly via its unusual character design and killer voice work. That's not so easy to achieve with a reality-based show like "Bob's Burgers."
You could easily turn "Bob's Burgers" into a live-action sitcom without losing the show's spirit.
This year could be a pivotal one for the aging series. The "Bob's Burgers Movie" is tentatively scheduled for a May 27 release date after several pandemic-inspired delays. Will that spark a "Burgers" resurgence or confirm the show's heyday has long since passed?
It's seems odd that a movie slated for a 2020 release has yet to release a trailer, no?
RELATED: 'The Simpsons' Attacks Trump with Fake News Avalanche
Of course, we've seen other animated shows linger indefinitely. "American Dad," forever lurking in "Family Guy's" shadow, recently got renewed for seasons 18 and 19. "South Park" powers on, albeit with a dwindling number of new shows.
And it's hard to imagine a Fox Sunday lineup without "The Simpsons."
"Bob's Burgers" should leave sooner than later, if only to preserve its still-pristine legacy.