Industry News
Opinion
Apu Is Gone … Is Linda Belcher of 'Bob's Burgers' Next?
The woke mob came for Hank Azaria, and now they smell animated blood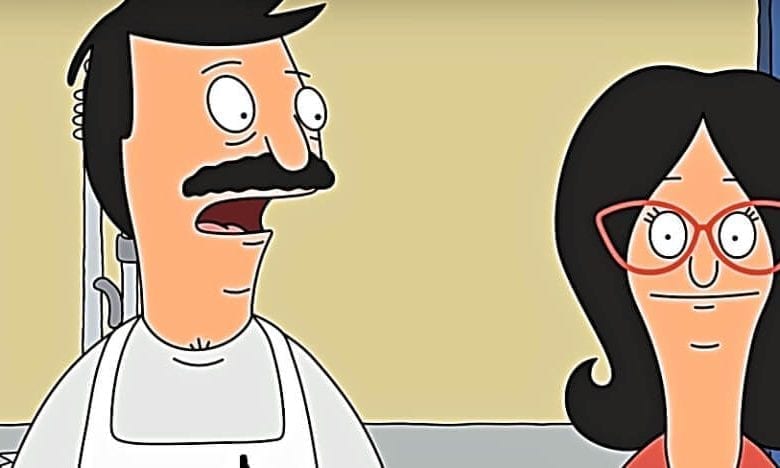 Cancel Culture claimed another scalp this week.
Hank Azaria, who has provided the voice for Apu on "The Simpsons" for 30 years, will no longer speak for the Kwik-E-Mart shop owner. The 2017 documentary "The Problem with Apu" fired the first "problematic" shot. The documentary argued Azaria, who is white, stereotyped Indian-Americans with his work.
The Problem With Apu - Official Trailer | truTV
That ignored how well-rounded Apu Nahasapeemapetilon became over the years, or what a talented voice actor like Azaria brought to the role. Context rarely counts when the Woke Mob assembles.
Team Simpsons finally gave in after a long fight. The woke mob apparently smelled cultural blood, and they have a new target on deck.
Linda Belcher.
Angie Visits The Restaurant To Sell Her Oils | Season 9 Ep. 11 | BOB'S BURGERS
Linda is the animated star of "Bob's Burgers," another long-running Fox sitcom. She's voiced by actor John Roberts. The actor, in case the name wasn't clarifying enough, is a man. So, too, is Dan Mintz, who voices Tina, the show's boy-crazy teen.
Few, if any, souls have complained about those facts over the show's extended run (the current season is its 10th, and a "Bob's Burgers" feature hits theaters in 2021).
TV reporters, though, are suddenly bothered by the show's gender-swapped casting. In fact, show creator Loren Bouchard committed a second PC crime with his latest project, an animated musical series called "Central Park."
RELATED: Eugene Melman's 'It Started as a Joke' Works Best When It Drops the Yuks
Both The Hollywood Reporter and Indiewire focused on one aspect of Sunday's Television Critics Association's winter press tour – did Bouchard choose the "right" stars to voice characters old and new?
In Central Park — launching this summer on TV+ — Daveed Diggs and Stanley Tucci both voice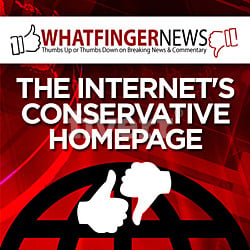 female characters, while Kristen Bell lends her voice to the central family's mixed-race daughter.
Bouchard, feeling pressure from the woke reporters on hand, offered up this meek self defense.
"Animation just makes you want to take this voice and have it come out of this face," Bouchard said on the final day of the press tour. "Hopefully there's something about it that makes sense."
THR stood in for fellow woke reporters to frame the attack on Bouchard.
Still, Bouchard — who along with executive producer Josh Gad and star Bell raved about the influence musical theater had on them during their formative years — is aware that the practice of handing roles for women to men isn't particularly great at a time when the industry is making an effort to do better with inclusion onscreen and off.
"Here I am, yet again, taking away two roles for women, and it's something that I have on my mind all the time to try and keep balancing things," he said, acknowledging Bell voicing a mixed-race character. "Kristen needed to voice Molly — we couldn't not make her Molly, and then we couldn't make Molly white and couldn't make Kristen mixed-race. Then you arrive there and keep doing it as best you can to turn around and give someone an opportunity who wasn't getting it. A commitment to diversity isn't some odd job, it's a commitment to making it better."
It's like carbon offsets to assuage liberal guilt.
RELATED: Did Seinfeld, Chappelle and Gervais Cancel Cancel Culture?
Not to be outdone, Indiewire piled on, too, saying it's a "contradiction" that Bell's "Central Park" character isn't the same ethnicity as the actress herself.
The far-left site recently attempted to shame Robert Downey, Jr. for dressing in blackface for the 2008 comedy "Tropic Thunder."
Tropic Thunder (5/10) Movie CLIP - Never Go Full Retard (2008) HD
The movie proved a success at the time, skewering both action movie tropes and outsized Hollywood egos. Downey even earned an Oscar nomination for the performance.
Indiewire framed the character as " a decision that has continued to spark debate and court controversy for 12 years and counting."
RELATED: The 11 Greatest 'Bob's Burgers' Episodes, No Questions Asked
Who's counting? The media, mostly. That's why there's a chance "Central Perk's" casting decisions might not stick. Could the woke mob turn on Bouchard, forcing him to change the actors behind "Central Park?"
Will Linda Belcher suffering a vocal change sooner or later?
What sounds like a Babylon Bee headline today is often breaking news tomorrow in our increasingly woke age.