Lists
11 of the Very Best 'Bob's Burgers' Episodes
Nude beaches. Sticky toilets. The Fox sitcom has something for everyone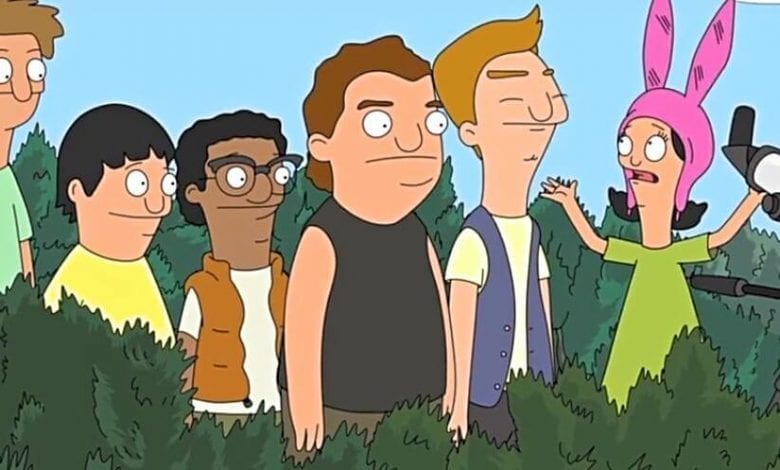 Few television shows start their tenth year with the same creative snap as episode one.
"Frasier" ran on creative fumes over its final two seasons – years 10 and 11. The brilliant "30 Rock," a more extreme example, stumbled across the finish line during its seventh and final season.
The Emmy-nominated "Bob's Burgers" is facing a similar crisis.
The Fox show's current season, its 10th, isn't as sharp as past years. The season's premiere episode, "The Ring (But Not Scary)" had its moments, as did "Legends of the Mall." "The Hawkening: Look Who's Hawking Now" ranks as one of the show's worst appearances to date.
The Bob's Burgers Cast At Comic-Con 2018 | BOB'S BURGERS
The show survives based on its brilliantly conceived clan, sublime supporting characters and sad sack appeal. Patriarch Bob Belcher (H. Jon Benjamin) often loses whatever challenge awaits him, be it a cooking contest or sweaty wrestling scrum.
That's not what we've become accustomed to with TV characters. Our heroes usually triumph before the end credits roll.
Not Bob Belcher. He's lucky to avoid bankruptcy when each tale wraps.
Still, 10 mostly excellent seasons deserves some level of praise. So let's celebrate 11 of the very best "Bob's Burgers" episodes … so far.
"Crawl Space"
How much does Bob want to avoid his in-laws' latest visit? He's willing to stay trapped within his own restaurant's walls to miss their company.
The second episode of the series plays out as loopy as it sounds. We're also introduced to Teddy, the local repairman and Bob's unofficial best friend. Voiced by Larry Murphy, Teddy is the unlikely heart of the show, the restaurant's most loyal, if combustible, patron.
"O.T. The Outside Toilet"
The premise sounds absurd, like something you'd discover during a show's last, flailing season. Gene stumbles upon a talking toilet in the woods. What follows is goofy, no doubt. It's also a shrewd riff on how kids find adventure, and friendship, in the strangest places.
Gene Finds The Mysterious Friendly Toilet | Season 3 Ep. 15 | BOB'S BURGERS
You might even get verklempt when boy and toilet say their final goodbyes.
"Stand By Gene"
Any episode focusing on the kids' school chums is an instant winner. Here, Zeke, Tammy and the mighty Rudy trek to a farm where a two-butted goat allegedly roams. The story lets the Zeke/Jimmy Jr. bromance blossom while Gene shows a rare flash of courage.
"Art Crawl"
Megan Mullally's Gayle, Linda's hapless sister, paints animal portraits focusing on a curious body part. Even worse? She guilts Bob and Linda (John Roberts) into hanging them in the restaurant. That sends their customers scrambling for the exits. Can you blame them?
The paintings also anger the local art crawl leader, the cantankerous Edith Cranwinkle (Larry Murphy). The story gets crazier with every twist until Bob rallies on Gayle's behalf.
"Bob Actually"
Potty humor is part of "Bob's Burgers" comic DNA. Those jokes can be hacky, whimsical or laugh out loud funny. Here, it's hilarious with a touch of romance. Really.
Jimmy Jr. Asks Tina To Have Lunch With Him | Season 7 Ep. 9 | BOB'S BURGERS
Tina's permanent crush, Jimmy Jr., invites her to take part in a "sky kiss" on the school's trampoline. It's Valentine's Day and Tina's biggest dream is about to come true. That's when a terrible case of diarrhea strikes our boy-crazed teen. The show's spare animation scores, big time, via Tina's constipated strut.
"Sheesh! Cab, Bob"
Bob adores his children even if they nearly crush his business on a regular basis. That tension powers this brilliant, suddenly subversive episode. Bob takes a second job as a cabbie to pay for daughter Tina's birthday party. That means a sleepy-eyed Bob is behind both the grill and the wheel.
The latter finds him bonding with lovable cross dressers, a plot line the show might skip had it come out in 2019, not 2011.
"Glued, Where's My Bob?"
Bob's defeated battle cry, "oh my God," never sounded so prescient. The poor but proud chef is chosen for a dining magazine profile, a chance to turn his restaurant's fortunes around. That's when Louise's prank obsessions strikes.
She spreads glue on the bathroom's seat, something Bob discovers at the worst possible moment.
Kill Me | Season 6 Ep. 19 | BOB'S BURGERS
Once again Bob snatches defeat from the jaws of victory, but the rapid-fire sight gags are worth his suffering.
"Beefsquatch"
Bob snags an appearance on a local TV show, "Hey Good Cookin,'" but his corny jokes nearly sink the segment. Enter Gene, donning his "Beefsquatch" mask, to save the day. Father and son are a hit, and the audience can't get enough of Gene's shtick.
The episode satirizes zany morning shows while letting Gene steal scene after scene. In true "Bob's Burgers" fashion, Bob manages to screw up a very, very good thing.
The episode features the great Thomas Lennon voicing one of the cooking show's two hosts. He'll be back in other "Bob's" installments.
"Nude Beach"
Meet Tommy, the worst pub singer in town. He's also a public health inspector, which means he's bound to cross paths with the Belchers. Tommy strong arms Bob into letting him play at the restaurant, a decision that proves disastrous.
Spoiler alert: No one wants to sing along to songs like "Elderly Prostitute."
In between, the Belcher kids discover a nearby nude beach which they turn into a for-profit tourist trap.
Tina, Gene And Louise Start A Peeping Business | Season 3 Ep. 11 | BOB'S BURGERS
Add Bob competing against his nemesis, Hugo, in a nude decathalon, and you have a classic episode that grows funnier with every viewing.
"Broadcast Wagstaff School News"
The Belcher kids' school is on the lookout for the "mad pooper," a student relieving himself in all the wrong places. That's not what puts this installment near the top of the "Burgers" pile. It's Gene donning a faux mustache and pretending he's Bob Belcher.
Bob 2.0 spouts fatherly wisdom, complains about parenthood and drives the actual Bob to distraction. Priceless. Need more? The local school's cable access-style news show gets a crazy closeup.
"Bob's Burgers," like the very best sitcoms, typically features two or three zany subplots heating up at or near the same time. That's never been more true than with this installment.
"Sexy Dance Fighting"
Introducing Jairo, a handsome dance instructor bringing capoeira classes to the Belcher's neighborhood. Tina falls hard for Jairo, spending way too much time in his smelly classroom. That means she's not behind the grill helping Bob, and he's not too happy about it.
The inevitable Bob/Jairo confrontation coincides with Bob's 4:30 p.m. bathroom "appointment." Yes, that signature potty humor roars back to life in the funniest of ways. Once more Bob's love for his kids shines on, even if it means humiliation on a grand scale.
---
What "Bob's Burgers" episodes should be added here … and why?