Industry News
Angel Studios Spreads Its 'Wings,' Plots Content Revolution
'Wingfeather Saga' marks latest foray into uplifting, family friendly fare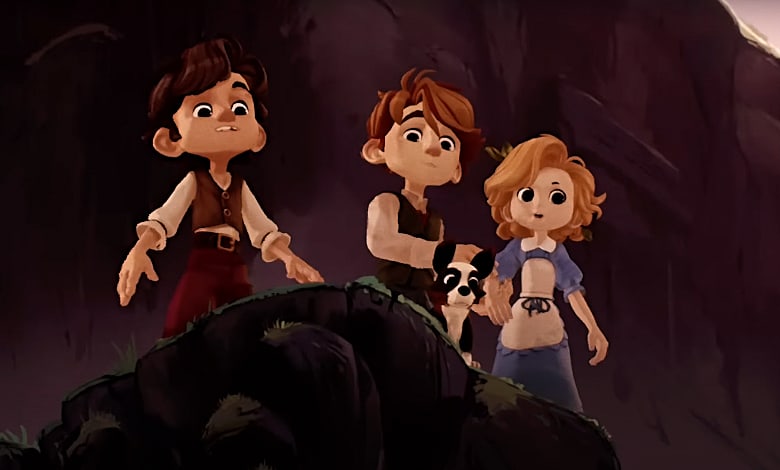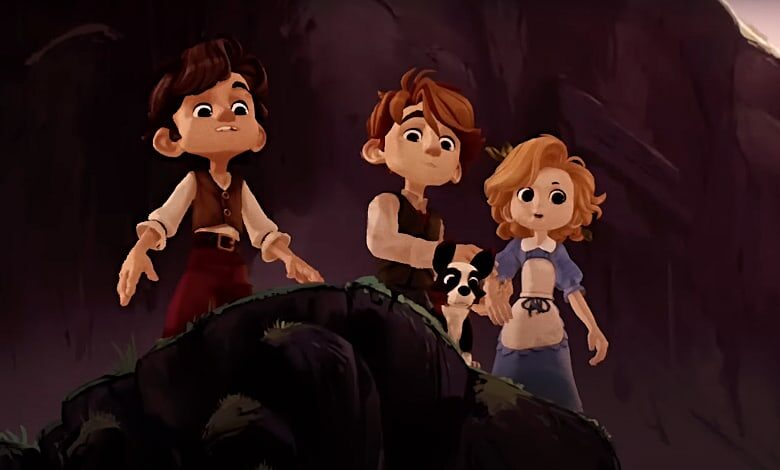 Angel Studios co-founder and CEO Neal Harmon looks back at his VidAngel days with mixed emotions.
Harmon's VidAngel allowed users to filter out content from TV shows and films not suitable for all ages. Think profanity, nudity and extreme violence.
That filtering approach drew the wrath of Hollywood, Inc., engulfing Harmon's family business in years of legal acrimony.
The Harmons moved on from VidAngel last year to start a new venture. Instead of filtering existing content they're creating new stories courtesy of Angel Studios.
"We tried to skip culture, Harmon said during a Nashville press event. "We focused on what was bad and how to skip it."
Angel Studios relies on "angel" investors who choose, and fund, the titles shared on the company's Angel app. Now, the Harmons are telling stories Hollywood won't tell, uplifting tales based on noble truths suitable for the whole family.
And they're off to a roaring start.
The Chosen: Season 3 Official Trailer
The company's crowdfunding campaign for "The Chosen" shattered existing records, leading to one of the culture's most revolutionary hits.
"The Chosen" follows the life and times of Jesus Christ (Jonathan Roumie). The series drew praise from secular critics while building a massive, global fan base. The show has generated more than 420 million episode views to date and has been translated into 62 languages.
Two "Chosen"-themed theatrical releases have finished in the top three at the box office, including the show's first two episodes of Season 3.
Other Angel Studios projects, like Dry Bar Comedy and "The Tuttle Twins," similarly clicked with users. Comedians flock to Provo, Utah, to tape Dry Bar specials to expand their customer base and gain exposure to audiences hungry from clean comedy.
Words Are Funnier When You Know What They Mean. Miguel Washington - Full Special
The free-market "Tuttle Twins" animated series has scored a bullseye with fans and on social media. The episode exploring inflation rates, for understandable reasons, caused a significant stir on Facebook according to Angel Studios.
Now, the company is bringing a popular book series to the public, an apolitical tale focused on good, evil and the enduring power of family.
"The Wingfeather Saga," which debuted Dec. 2, follows the Igiby family and its battles with the villainous, freedom-snuffing Fangs of Dang. The show, expected to run for seven seasons, is based on author/musician Andrew Peterson's quartet of tomes.
The series followed "The Chosen'" crowdfunding success, generating $5 million in less than 20 days.
The Wingfeather Saga | Official Teaser Trailer | Angel Studios
The cast includes animation veterans like Jodi Benson ("The Little Mermaid") and character actors including Kevin McNally (the "Pirates of the Caribbean" franchise).
Showrunner Chris Wall of "Veggie Tales" fame employs animators from the U.S., South America and Europe to flesh out the show's first six episodes. The show's "hand-painted" style, think traditional CGI animation with a stylistic twist, sets it apart from most modern cartoons.
It's just one part of the expanding Angel Studios empire. The company's ambitious agenda vows 300 projects over the next five years.
Some are closer to fruition than others.
Take "David," an animated retelling of King David's memorable life and times. Angel Studios is helping the creative team behind the project reach its $56 million fundraising goal.
That may seem minor compared to Pixar or Dreamworks productions, but a teaser trailer suggests the animation will be close to, if not on par, with many major releases.
"The Shift," colorfully described as "Job Meets 'The Matrix,'" promises a stark, science fiction saga with spiritual undertones. The project marks Angel Studios' first feature-length production.
THE SHIFT | Official Short Film | Angel Studios
"Pharma" follows Dr. Frances "Frankie" Kelsey, a physician who fought the drug industry in the early 1960s to prevent thalidomide, a drug later discovered to cause severe birth defects, from reaching the marketplace. Ashley Bratcher of "Unplanned" fame will produce and co-star in the project.
For now, Angel Studios is preparing the latest installments of its signature show.
"The Chosen's" third season premieres at 7 p.m. EST on Dec. 11 on the Angel Studios app. A separate, Chosen app, also includes exclusive content from Bible roundtables to a "Chosen" aftershow including cast and crew members.
Both the app, available for download on the Apple and Google Play stores, and show remain free to use. The Chosen app will soon be available on Fire TV, Apple TV and Roku.
Angel Studios' co-founder Jordan Harmon outlines his company's ambitions in no uncertain terms.
"We want to shape culture for future generations," Jordan Harmon said.