Industry News
'The Chosen' Shocks Hollywood (Again)
TV sensation's second big-screen closeup outdraws 'She Said,' 'The Menu'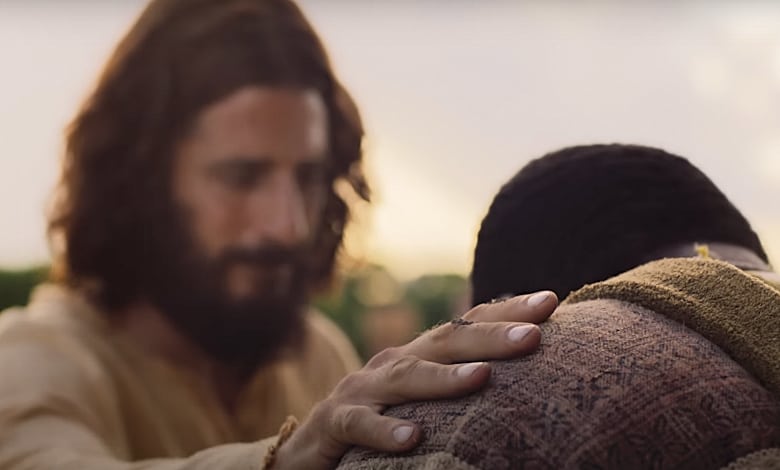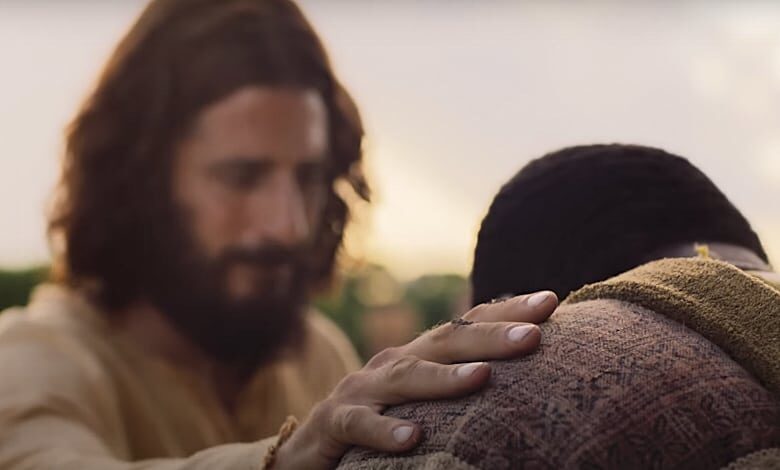 "The Chosen" has more miracles up its sleeve.
The Angel Studios show, focusing on the life and times of Jesus Christ (Jonathan Roumie), became a crowdfunding sensation in 2019. The first two seasons have been viewed more than 440 million times, to date.
Even secular critics, routinely harsh toward faith-based storytelling, have embraced the saga.
This weekend, "The Chosen" showed it can compete with the best and brightest Hollywood has to offer.
The Chosen: Season 3 Official Trailer
The first two episodes of the show's third season, packaged for theatrical release, is set to earn $10 million in its opening weekend. UPDATE: Final numbers for the weekend – $8.68 million according to Angel Studios.
For perspective, the ballyhooed "She Said," recalling the journalists who helped expose Harvey Weinstein's predatory crimes, will earn roughly $2.25 million on its opening weekend.
Both films snagged around 2,000 screens nationwide.
"The Chosen: Season 3" also beat out "The Menu," a thriller starring Ralph Fiennes as a fanatical chef. That film was shown in roughly 1,000 more theaters than "The Chosen."
RELATED: 'LIFEMARK' DEFIES THE ODDS, SCORES AT THE BOX OFFICE
"The Chosen: Season 3" quickly outpaced some of the season's Oscar-bait releases, like:
"Armageddon Time"
"Till"
"Tar"
"Call Jane"
Here is the official plot description for "The Chosen: Season 3's" theatrical debut.
After Jesus completes a sermon that turns the world upside down, all 12 disciples (including newcomer Judas) are ready to follow him to the ends of the earth. But problems remain. Matthew wrestles with estrangement from his family. Andrew visits an imprisoned John the Baptist. Mary and the women must find a source of income. Simon and Eden face the costs of following Jesus.
Most importantly, the disciples face their biggest challenge yet when Jesus sends them out, two by two, to preach and perform miracles without him.
The news comes days after Angel Studios debuted the first two episodes of "The Wingfeather Saga" at a packed Nashville venue. That animated series, debuting Dec. 2, features characters and stories introduced by singer/songwriter Andrew Peterson in his four-book series.
"For the second year in a row, The Chosen is capturing the imagination of moviegoers around the country … we're seeing that the same audiences who have helped us break streaming records can have similar impact at the box office," Neal Harmon, CEO of Angel Studios, said in a statement.
View this post on Instagram
It's not the first time the series crossed over into the cineplex. Last year, "Christmas With The Chosen: The Messengers" earned $10 million in its first seven days, going on to generate $13.7 million. That release earned more than $4 million in its debut weekend.
"The Chosen" can be viewed on the Angel Studios app, but its reach will soon expand. The show's creative team told Deseret News that it struck a deal with Netflix for the streaming giant to carry the series.