Interviews
'Wingfeather's' Kevin McNally: The Best Stories Entertain, Not Proselytize
'Pirates' alum lends voice to Angel Studios' latest crowdfunding sensation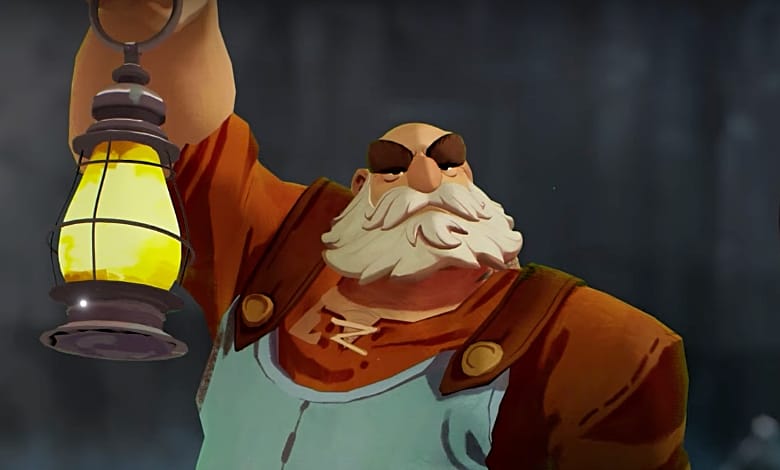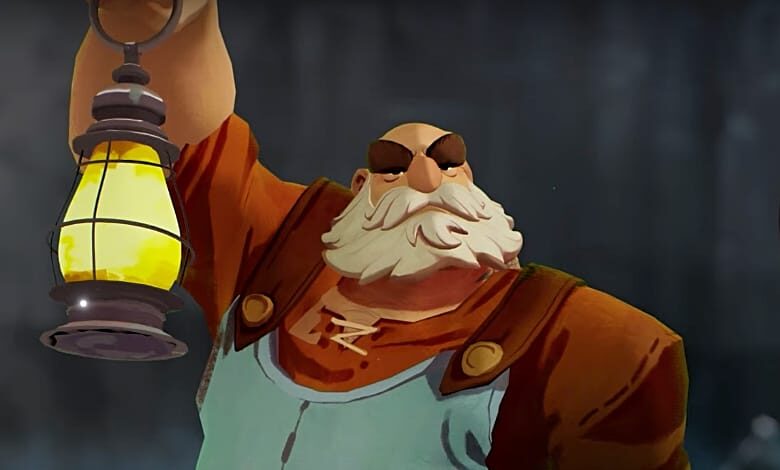 Actor Kevin McNally didn't know Angel Studios' mission when he signed on to appear in "The Wingfeather Saga."
The British actor, best known for co-starring in five "Pirates of the Caribbean" adventures as Mr. Gibbs, connected to the script's richness and imagination. He wasn't aware that Angel Studios, a driving force behind "The Chosen" saga and Dry Bar Comedy, tell tales to uplift viewers.
"If I'd have known there was a mission behind it I wouldn't have guessed that from the script, which is good," McNally told Hollywood in Toto. "The best thing is not to proselytize, just tell the story really well."
The Wingfeather Saga | Official Teaser Trailer | Angel Studios
"The Wingfeather Saga," spun from Andrew Peterson's best-selling fantasy novels, follows the Igiby family's battle against Gnag the Nameless and the tyrannical Fangs of Dang. McNally plays Podo, the clan's hulking but kind patriarch.
The show's first season, comprised of six installments, debuts on the Angel Studios app Dec. 2.
McNally hailed the show as both gritty and family-centered, the latter angle told in a compelling fashion.
"It's one of the darkest children's animations I've ever been involved with, how to deal with the dark problems that might arise in life through family and the group of people you're with and trust," he says. "They're universal themes very well expressed in this saga."
FAST FACT: "The Wingfeather Saga" shattered Angel Studios' crowdfunding record, raising more than $5 million in less than 20 days.
"Wingfeather" isn't debuting on HBO Max or Netflix. It's part of Angel Studios' ecosystem of crowdfunded fare where the artists have final say on the content. McNally, a 50-year veteran of stage and screen, cheers both that artistic license and the chance to bring an original story to life.
"The proportion of people rebooting already successful ideas is becoming almost comical," he says. "There's literally thousands of people out there with great ideas who aren't getting a look because nobody will take a chance anymore."
That's even true on the small screen, a platform that once allowed artists to take wild, creative swings.
"When I started out, television was really cheap to make. Nowadays, they're spending a million dollars per episode," he says. "People get a little bit nervous about where their money is going, but they're not necessarily the people who know where to spend it. It is a balancing act, but Angel is a great way of cutting through that and making the product you wanna make."
Pirates of the Caribbean: At World's End (2007) – BTS w/ Johnny Depp, Kevin McNally, Orlando Bloom, Keira Knightley and Geoffrey Rush pic.twitter.com/WaKin1Sijq

— ☠️ (@sparrowxswann) April 23, 2018
McNally boasts one of the richest resumes possible, bouncing from popcorn fare like "Pirates" to more serious work in "Valkyrie," "The Phantom of the Opera" and Netflix's "The Crown." His expansive theatre credits include "King Lear" at The Globe and "The Missing Hancocks" at Assembly Rooms.
That versatility, and a fortuitous shopping spree, prepared him to keep busy during a global pandemic.
"I got peeved people weren't using this mellifluous voice enough, so I bought some recording equipment," he says with a twinkle. "Then COVID happened."
Suddenly, agents were reaching out for stars who could work in a new, restricted environment.
"Who can record at home?" he recalls them asking. "I smugly went, 'I can.' I forced myself on the industry by getting good equipment."
His radio background prepared him for the transition to voice-acting roles, and his decades of acting experience did the rest.
"I already established in my mind it's a very different job telling a story without using any apparent physicality. I've never particularly liked mumblers as actors. I like a full-blooded performance."
He wouldn't mind another "full-blooded" turn as Mr. Gibbs should the franchise, stalled by Johnny Depp's off-screen controversies, re-ignite.
"My bank manager would be very, very keen [on another 'Pirates' adventure]," he says, smiling. "Of course, I'd love to do it."
McNally knows as much about a possible franchise extension as anyone else, though.
"We live in this world now with this massive cloud of social media over our head … who knows what the truth is … facts invent themselves," he says.
Margot Robbie has confirmed that plans for a more female-focused Pirates of the Caribbean movie have been scrapped at Disney. https://t.co/YTHCSSOvC6

— IGN (@IGN) November 14, 2022
McNally suggests discussions of a Margot Robbie-led reboot, seemingly made to give women a brighter close-up, isn't as necessary as some think.
"I always thought the original 'Pirates' were inspiring for young girls," he says, noting Keira Knightley's sizable role. "She's a governor's daughter who becomes a pirate king. I don't think that side of the franchise needs polishing up."
The "Pirates" series is near to McNally's heart for more reasons than just his financial future. He's been participating in Comic-Con-style conventions to support the series, and he's met fans who have found personal solace in those adventures.
The veteran star says he sometimes "wells up" talking about it, especially with admirers who endured challenging childhoods. One fan told him she might not be here today if she didn't connect with the "Pirates" franchise.
"It's where young people find refuge in stories if their own stories aren't going so great," he says.