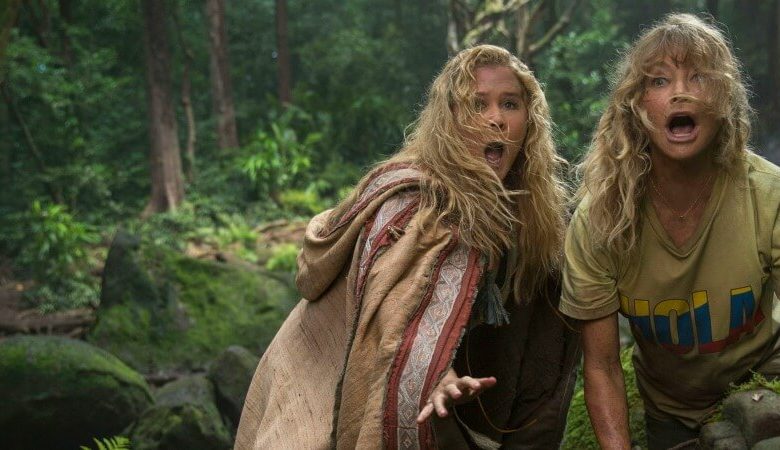 Everyone is talking about the colossal misfire that is "King Arthur: Legend of the Sword." But who didn't see that box office collapse coming?
The trailers evoked yawns.
The source material isn't catnip to today's teens.
Charlie Hunnam has no box office clout.
Sorry, Jax.
The more intriguing box office disappointment is "Snatched." The Amy Schumer-Goldie Hawn comedy earned $17.5 million over the weekend. Not awful, right?
Look closer.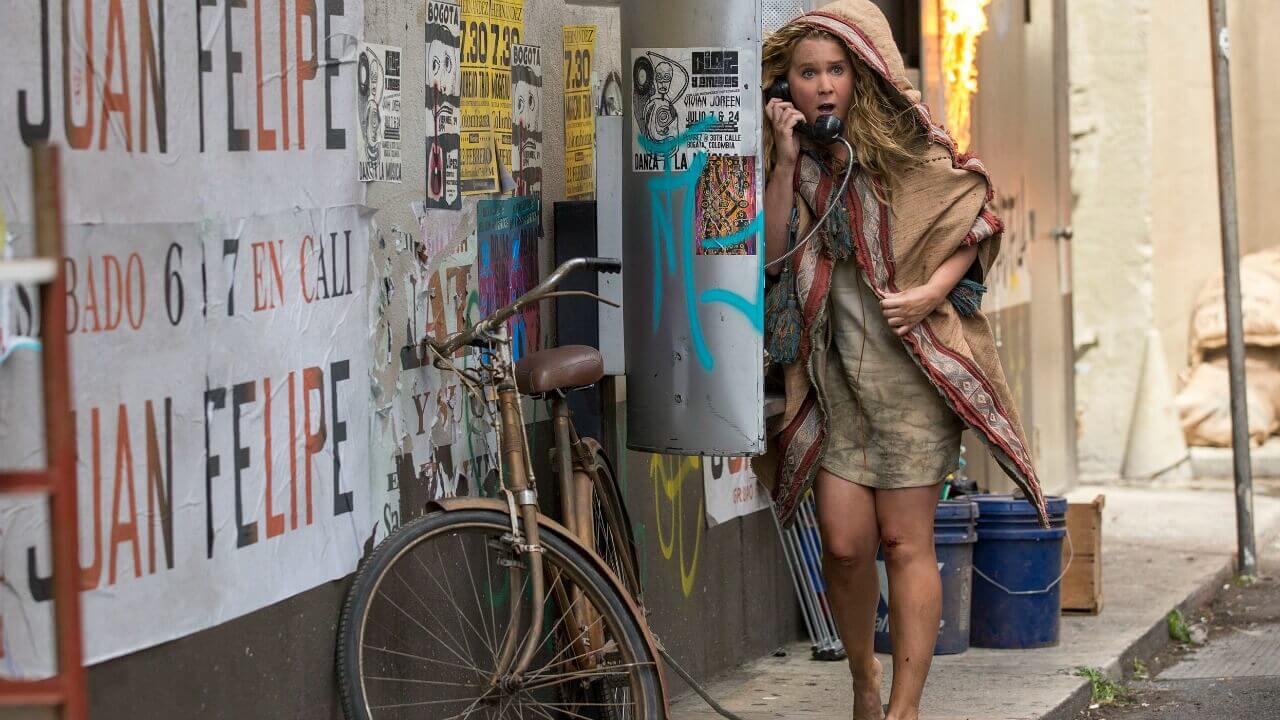 Schumer's 2015 comedy "Trainwreck" made $30 million in its opening weekend in a few hundred less theaters. The comic's star wasn't nearly as bright as it is now … on paper.
"Snatched' earned oodles of press thanks to Hawn's return after a lengthy screen absence. Not every comedy scores an Entertainment Weekly cover story.
RELATED: Amy Schumer's Woke Netflix Special – Not Funny
:"Snatched" had the comedy crowd all to itself, too. The last mainstream comedy release, "Going in Style" attracted an entirely different demo, and it opened April 7. "Style" posed no threat to "Snatched."
And a Mother's Day romp featuring a mother-daughter team in distress? You couldn't release "Snatched" on a better weekend.
Yet those box office figures aren't impressive. Here are five reasons why they suggest Schumer's fledgling film career already looks dubious.
Schumer's Brand Is Officially Toxic
Schumer isn't just a take-no-prisoners comic, the kind we haven't seen since Sarah Silverman first opened up her potty mouth. She's aggressively political. Schumer uses her bully pulpit like … a bully. She savaged gun rights advocates on her TV show "Inside Amy Schumer" and her limp Netflix comedy special.
She speaks out in the press about her political views. And, of course, she famously called Trump supporters KKK members on social media.
Think that doesn't leave some sort of mark?
Golden Oldies? Yawn
Remember the hoopla surrounding "Rules Don't Apply? The late 2016 dramedy featured Warren Beatty in his first screen role since 2001's "Town and Country." Guess what happened next?
Audiences yawned … and stayed away from the film in droves. Something similar happened with Hawn's grand return.
This isn't a slight against Hawn or Beatty. Both have had excellent film careers and deserve more respect. It's just a sign today's movie goers aren't in a nostalgic mood for former stars.
Critical Firing Squad
Film critics did all they could to pretend last year's "Ghostbusters" wasn't a middling reboot. Just ask Richard Roeper. So when Schumer and Hawn teamed up for "Snatched" you could expect a similar defensive posture.
Not even close.
Critics savaged the film. And not just because the silly second half sinks the movie. "Snatched" proved to be racist, they said. That's nonsense, but the lack of critical support may have seriously hurt the film's box office chances, particularly with the film's core audience: liberal women.
No Apatow, Big Problem
Schumer's smartest career move to date may have been teaming with producer/director Judd Apatow to bring "Trainwreck" to the screen. Apatow's talents may be dimming. His Netflix series "Love" isn't up to his traditional standard of excellence. And "Trainwreck" wasn't a comedy classic like earlier hits "Knocked Up" and "The 40-Year-Old Virgin."
Apatow is still a serious comedy player. He expertly squeezed Schumer's persona into a traditional rom-com format.
So who did Schumer team with for "Snatched?" The director of "The Night Before" and that "Ghostbusters" scribe. That's the B-team all the way. And it showed.
Trailers Don't Rule
The aforementioned "Ghostbusters" delivered one of the weakest comedy trailers in recent memory. That intensified the negative buzz on the comedy reboot.
The "Snatched' tease wasn't like that at all. In fact, it's a crisp piece of marketing, down to the catchy pop music in the background. The red band trailer was better, too. It didn't make a huge difference, though.
Snatched | Official Trailer [HD] | 20th Century FOX