The Amy Schumer persona, after only two movies, is etched in stone.
She's sexually aggressive and unapologetic about it. She doesn't mind looking like hell for her closeup. And she needs an R rating to capture her comedy at full blast.
Her second film "Snatched" also lets her flex her woke instincts. That doesn't hurt matters as much as the story's anemic third act. What begins as a spry mother-daughter comedy becomes a forgettable romp with one saving grace.
The return of Goldie Hawn.
Snatched | Official Trailer [HD] | 20th Century FOX
Schumer plays Emily, a low-achiever who gets dumped by her rock star beau (Randall Park) as the story opens. They were supposed to vacation in Ecuador. Now, Emily is stuck with two non-refundable tickets.
Gulp.
She's determined to go all the same, even if every one of her gal pals can't make it. So she drags her fear-averse mum along.
Linda (Hawn) is the prototypical overprotective ma. She wears a virtual burqa at the beach and doesn't trust the locals, particularly single men trying to score with her daughter.
Sometimes Mother knows best.
Emily and Linda are abducted by a gang with ominous intentions. Now, they'll have to stop bickering long enough to save their skin.
RELATED: Amy Schumer Says Trump Voters 'Clueless' KKK Members
"Snatched" opens with such a sharp jolt of humor you immediately hope it'll live up to Schumer's big screen breakout, "Trainwreck." Those hopes linger for a good 20 minutes, even as the obligatory generation gag yields predictable yuks.
Hawn and Schumer proved a potent pairing, even if Hawn isn't allowed to truly tap her talents. Yet from the moment the pair are captured the story starts to sag. And that's odd, since the action-comedy template often locates a second gear once the plot device kicks in.
Instead, we're treated to a series of silly supporting players, from a wannabe adventurer *Christopher Meloni) to a pair of quasi-lesbians (Wanda Sykes, Joan Cusack) who drop in and out as the story conveniently demands.
That leaves Schumer to hold it all together. She nearly does just that.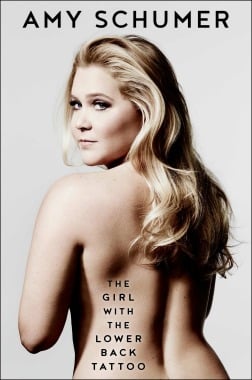 No matter how often the comic insults Middle America she retains her ebullient screen presence. She's fearless when it comes to showing her character's flaws. So when she scores even a microscopic win we're on her side.
Screenwriter Katie Dippold (2016's "Ghostbusters") squanders Schumer's raw appeal with broader than broad gags. To even describe the film's tapeworm scene doesn't quite do it justice.
And, more importantly, there's nary a genuine chill to be had.
Meanwhile, the film's most strained running gag keeps getting in the way. Ike Barinholtz plays Emily's child-like brother, who lives at home and calls Linda (mah-Mah!). That's barely funny the first time. Now imagine it again … and again.
Meanwhile, Schumer commits some virtue signaling for her liberal fans.
"We're not a couple of white a**holes," she says early on, because mocking Caucasian remains a go-to shtick for modern progressives. Later, she judges a local culture harshly, even though said clan just saved her skin.
The "Laugh In" alum appears ageless in her first major role since 2002's "The Banger Sisters." Too bad that overprotective ma shtick deserves to be sent to a nursing home.
Snatched Movie CLIP - It Works (2017) - Amy Schumer Movie
"Snatched" delivers a few shout outs to empowered women, above and beyond how nearly every male character is either evil, crooked or just pathetic.
Overt feminism is a comedy killer. Just rewatch (if only by gunpoint) "Neighbors 2" to remember why.
HiT or Miss: 'Snatched' scores big laughs early, but the action-adventure stumbles once our heroines are in harm's way.
King Arthur: Legend of the Sword
Go ahead, Get angry about how director Guy Ritchie turned the King Arthur saga into his virtual plaything. The "Sherlock Holmes" director doesn't care. It's how he delivers virtually every story these days.
Flashy cuts
Anachronistic dialogue
Those futuristic scene breakdowns
They're all here in "King Arthur: Legend of the Sword." He makes no apologies. Audiences shouldn't expect anything else. And you'll be glad they're included. Otherwise, you'd focus on the bizarre casting and how the main storyline is a snooze.
King Arthur: Legend of the Sword - Final Trailer [HD]
Its time to retell the legend of King Arthur, but in a way many movie goers might not instantly recognize.
Charlie Hunnam is Arthur, a young man whose father was killed by the villainous Vortigern (Jude Law). Raised in a brothel, Arthur's ambitions are a mite lower than his peers.
His family legacy suggests otherwise. Yet even when he proves the only one who can remove the Excalibur blade from its stone pedestal he resists his fate.
King Vortigern might force his hand all the same. So will a troupe of followers, including a mysterious woman (Astrid Berges-Frisbey) whose magic makes Arthur reconsider his destiny.
Hunnam is clearly wrong for the role, and yet given the mashup style Ritchie delivers it's hardly a death blow. It's that style that consistently keeps us engaged. It's amazing how much he can milk from it.
Still.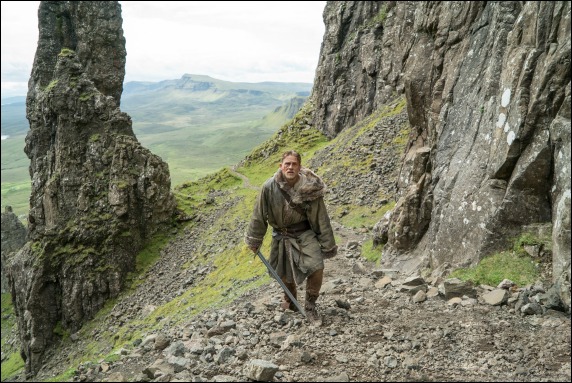 This Camelot is gorgeous, albeit with a limited palette you'll recognize from previous Ritchie romps. And when it's not delivering breathtaking sequences it's burrowing under our skin.
Instead of a Lady of the Lake we get a a slithering serpent Law consults to strengthen his powers. It's a nightmarish vision, a CGI monster that will haunt you after the movie fades from memory.
It's that unsettling.
It's almost useless to argue about Hunnam's casting here. His accent is mediocre, at best. His entire vibe is 21st century. His supporting players slip into the period effortlessly, including Aidan Gillen ("Sing Street") and Djimon Hounsou.
King Arthur: Legend of the Sword Movie Clip - Take It (2017) | Movieclips Coming Soon
Hunnam stands above it, daring you to question his right to play the title role. You can practically see Ritchie cheering him on from behind the camera.
Law is terrific here, investing his crooked King with a sliver of soul. That matters, especially given the perfunctory nature of the film. The story, like so many other blockbusters. meanders. You'll lose interest only to get stirred by a slick action beat or gorgeous visual.
Hunnam is clearly wrong for the role, and yet given the mashup style Ritchie delivers it's hardly a death blow.
Click To Tweet
Let's not forget Daniel Pemberton's bombastic score, which will practically knock you out of your seat. And you won't regret it one bit.
Ritchie's bag of tricks is far from empty, even if his movies may age even worse than you fear.
HiT or Miss: "King Arthur" is a noisy spectacle, the kind that epitomizes the summer movie season. Just don't be surprised if you forget all about it the next day. Or later that night.