Industry News
Opinion
Will Hollywood's MeToo Movement Finally Hold Gov. Cuomo Accountable?
Celebrities grow quiet when Democrats face sexual assault allegations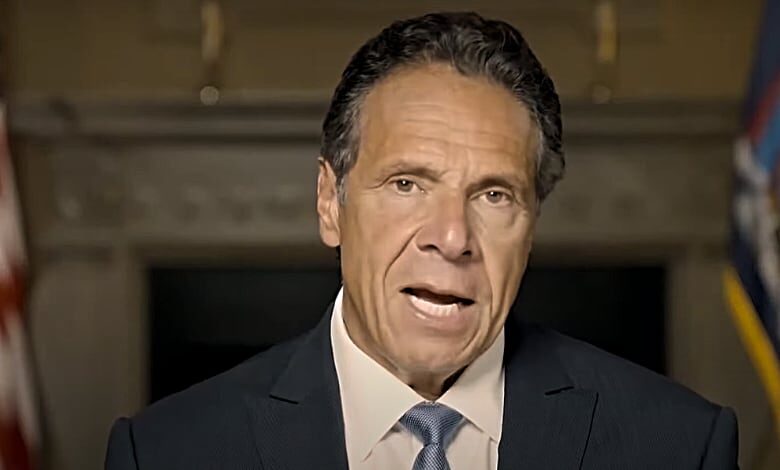 Hollywood activists put away their walking boots the moment Joe Biden took the oath of office in January.
The Women's Marches suddenly stopped, along with other mass protests aimed at the patriarchy and other progressive causes. Problems solved, or was it politically expedient to avoid headlines that might hurt the new Biden administration?
After all, these stars and starlets, think Amy Schumer, Alyssa Milano and Chelsea Handler, ignored or downplayed the serious, serial allegations against Biden during the 2020 presidential campaign. They similarly stayed mum after we learned than 10 different women accused Gov. Andrew Cuomo, a New York Democrat, from harassing them.
No marches. No Twitter campaigns to spark his removal. Nothing, and that came after the industry lavished him with an Emmy along with the ghastly term, "Cuomosexual," for their collective crush on him.
I'm in Love With Andrew Cuomo 💋
"ANDY"🎶

— Cher (@cher) April 15, 2020
Can these activists remain silent now?
A damning report from New York Attorney General Letitia James, a Democrat, revealed the governor sexually harassed both current and former state employees. Those actions "violated federal and state law," James added during the announcement.
What happens next may depend on Cuomo's fellow Democrats and a media landscape far too willing to cover for progressive leaders. If you think he's politically dead consider how Va. Gov. Ralph Northam survived his surreal blackface scandal.
Cuomo may fight to run again, or his career could collapse at long last.
Will Hollywood stars sense Cuomo's political demise and finally speak up on the issue? Or, will they collectively ignore the findings and continue to rail against Tucker Carlson and other preferred targets?
UPDATE: Milano made an unequivocal statement on Cuomo via her Twitter account:
It's appears I haven't been clear the numerous times I've tweeted that Cuomo should be investigated and resign if found that his behavior was inappropriate.

So let me spell out for you:

CUOMO SHOULD RESIGN.

And thank you to the women who came forward. I appreciate you.

— Alyssa Milano (@Alyssa_Milano) August 4, 2021
Other stars haven't been as vocal.
A peek at Twitter accounts belong to Amy Schumer, Kerry Washington, Sarah Silverman and Amber Tamblyn show no comments about Cuomo. Debra Messing performed a Perfect 10 Whataboutism by sharing messages about Cuomo's need to resign only to tar Republicans who have had unproven allegations against them … like this:
Did I miss the stampede of the GOP rushing to denounce the former guy, Kavanaugh, Matt Gaetz, Jim Jordan, Roy Moore, and so many others or did that never happen?

— BrooklynDad_Defiant! (@mmpadellan) August 3, 2021