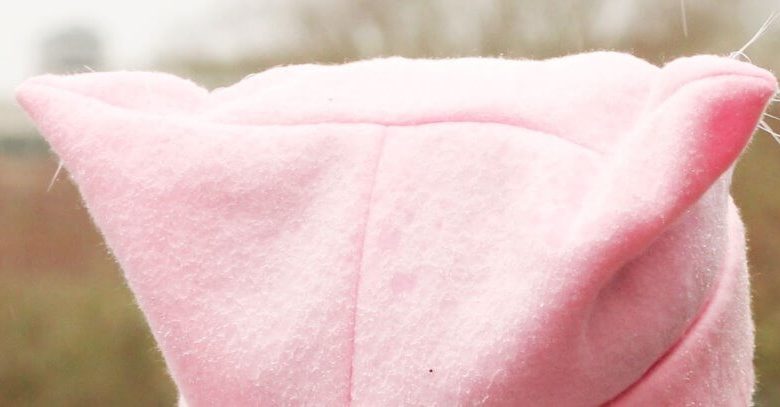 Special interest groups are abandoning the annual Women's March in droves.
The National Council of Jewish Women, Emily's List and most recently, The Southern Poverty Law Center have all cut ties with the March.
Will Hollywood be next?
Actresses Debra Messing and Alyssa Milano, both far-left activists, denounced the Women's March late last year after initially embracing the movement. Neither is an A-list star. Each however, is outspoken in the Age of Trump on feminist issues.
I stand with you @Alyssa_Milano https://t.co/FKN31ApXnU

— Debra Messing (@DebraMessing) November 9, 2018
Why won't those groups, and the aforementioned actresses, associate with the March, slated to hold its third annual event Jan. 19?
For starters, the group's co-chairs have a Louis Farrakhan problem.
While many Marchers insist President Donald Trump is racist, the march's co-chairs have damning evidence they view races differently.
Sarsour, along with her fellow board members Tamika Mallory and Carmen Perez, attended a 2015 Washington, D.C., rally organized by Farrakhan, who has said "Hitler was a very great man" and argued Israel is structured "on injustice, thievery, lying and deceit and using the name of God to shield your dirty religion."
Mallory has referred to Farrakhan as "the GOAT," which stands for "Greatest of All Time," in an Instagram post that included a photo of herself alongside him. She also attended the Nation of Islam's Saviours' Day event last February, along with Sarsour and Perez, where Farrakhan said Jewish people are "responsible for all of this filth and degenerate behavior that Hollywood is putting out turning men into women and women into men."
Teresa Shook, the march's founder, called on the co-chairs in question – Sarsour, Perez, Mallory and Bob Bland – to resign due to the swirling allegations against them.
So far, the Hollywood March contingent has been mostly silent. That wasn't what happened last year.
The L.A. portion of the march featured a who's who of feminist stars, including Tessa Thompson, Adele Cameron Diaz, Jennifer Lawrence, Asia Argento, Ilana Glaser, Chloe Grace Moretz, Mila Kunis, Padma Lakshmi, Drew Barrymore, Sarah Hyland, Olivia Munn, Chelsea Handler, Scarlett Johansson, Natalie Portman and Viola Davis.
Stars glommed on to the cause, letting themselves be captured on camera and interviewed by reporters along the way.
This year? We'll have to wait until Jan. 19.
Of course, Sarsour's ugly record wasn't exactly secret prior to the first Women's March. Perhaps her most outrageous statement?
This is a woman who said that Ayaan Hirsi Ali – who was a victim of FGM [female genital mutilation], escaped brutal conditions, and now must travel with bodyguards 24/7 – deserves to have her vagina taken away because Sarsour doesn't agree with her worldview.
At a time when a decade's old Tweet can alter, if not permanently stain, a career, this horrific statement has been roundly ignored by most reporters and every actress at the first two March events.
That's no longer possible, in part due to a high profile Tablet feature exposing many of the group's ugly elements. The March's flaws, the article alleges, were present at its formation.
It was there that, as the women were opening up about their backgrounds and personal investments in creating a resistance movement to Trump, Perez and Mallory allegedly first asserted that Jewish people bore a special collective responsibility as exploiters of black and brown people—and even, according to a close secondhand source, claimed that Jews were proven to have been leaders of the American slave trade. These are canards popularized by The Secret Relationship Between Blacks and Jews, a book published by Louis Farrakhan's Nation of Islam—"the bible of the new anti-Semitism," according to Henry Louis Gates Jr., who noted in 1992: "Among significant sectors of the black community, this brief has become a credo of a new philosophy of black self-affirmation."
The March's response to the article proved embarrassing.
The organization's public relations company sent an email to every journalist who shared the article — even on Twitter — announcing that they had demanded retractions from Tablet but refusing to explain exactly how the article was wrong. They promised to "fact check" at a later time.
Problems are far from over for the March. A march in Northern California won't happen because past participants were deemed too white. A New York-based women's march split off from the original group, in part, because of allegations it held a key organizer's white skin against her.
So, shouldn't the feminist stars who participated in past Marches be out giving their own Apology Tours?
Isn't that how it works?
Stephen Colbert recently shamed Kevin Hart for homophobic jokes he told eight-plus years ago. Hart apologized, and apologized for his comments. Colbert dragged him for them anew.
The Oscars Jokes Kevin Hart Would Have Told
The actresses' connection to the Women's March is more fresh, and more direct. Where's the collective mea culpa?
This year's March will include a main gathering in Washington, D.C. as well as 100-plus more in cities nationwide. California alone will have 20.
The bigger question?
Will Hollywood news sites question any stars who previously attached themselves to the March knowing what we all know now? This reporter set up a Google Alert for the terms "women's march hollywood" several weeks ago to keep tabs on the subject.
So far, it's come up mostly empty. We'll see if that changes in the next few days.
UPDATE: Mallory showed up on "The View" and co-host Meghan McCain excoriated her for comments tied to Farrakhan. The interview is currently going viral on Twitter (and likely other social media channels). That makes hiding it from Team Hollywood so much harder.