Opinion
Industry News
Hollywood Weaponizes Nostalgia to Take Down President Trump (Updated)
'West Wing,' 'Golden Girls,' 'Princess Bride' and one more show go to bat for Biden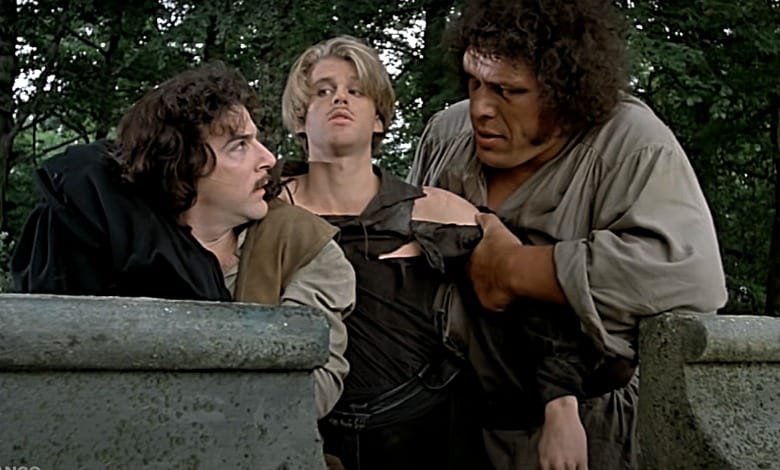 As you wish, indeed.
Hollywood has a new way of getting people excited to pull the lever for the Biden-Harris ticket, and it involves a bit of time traveling.
No, Doc Brown's Delorean has nothing to do with the industry's latest voter effort. At least not yet.
Four beloved properties plotted reunions to drum up more votes this November. And we all know which way we're supposed to vote, wink-wink.
It's not enough that so much of modern Hollywood is woke, progressive and dismissive of Red State USA. Now, pop culture memories are being weaponized against conservatives.
Some reunions, like "The Princess Bride's" gathering, made no bones about its political intentions. The Sept. 13 virtual event raised funds for Wisconsin Democrats, with noted Trump hater Rob Reiner, the film's director, part of the online gala.
"I think most people are aware by now that Donald Trump has completely abdicated his duties as President to represent and stand up for all Americans. He has failed to keep the country safe from COVID-19 and as a result he is responsible for the devastating chaos, violence and economic collapse that we are now experiencing," said "Bride" star Cary Elwes in a statement tied to the event.
A similar scenario awaits the "Parks and Recreation" Sept. 17 online reunion, also aimed at that same battleground state.
Parks and Recreation cast members Amy Poehler, Nick Offerman, Aubrey Plaza, Retta, Adam Scott, and Jim O'Heir, as well as the show's creator Michael Schur will host a town hall on Thursday, according to a recent Instagram post by Plaza. The actress added that the event will feature "surprise guests" and include "exclusive Q&A." A donation is also required to view the virtual fundraiser, which will be live-streamed on Thursday evening.
The upcoming "West Wing" reunion, on paper, makes sense from an ideological point of view. The series served as a wish-fulfillment fantasy for liberals, with much of the show taking place during the Bush years. That event is tied to a voting drive with progressive politics baked into the nonprofit cake.
'The West Wing' Wants You To Vote | Entertainment Weekly
Former First Lady Michelle Obama's When We All Vote group will be the beneficiary of the "West Wing" reunion, a nonprofit that uses a crush of progressive stars to boost voter turnout.
The Zoom-based "Golden Girls" reunion required more imagination.
Three of the show's four leads have since passed, with only Betty White still alive and well. So the project recast the main characters as women of color, featuring stars like Sanaa Lathan and Tracee Ellis Rose reading a "classic" "Golden Girls" script.
The Sept. 8 event teamed with Color of Change, a progressive outfit supporting "economic justice" and other far-left causes, to maximize voter turnout.
Of course, this is in addition to an "October Surprise"-like surge of shows, movies and properties already lined up to drag Biden across the electoral finish line. That includes voter "suppression" documentaries like "All In: The Fight for Democracy" and the upcoming Showtime miniseries "The Comedy Rule."