Industry News
Lists
Opinion
The October Surprises Up Hollywood's Sleeve to Bounce Trump
Showtime's 'The Comey Rule' leads the digital onslaught to help Team Biden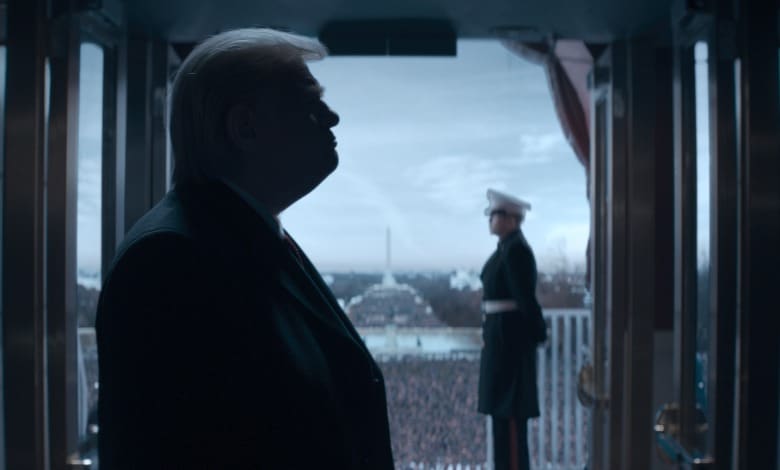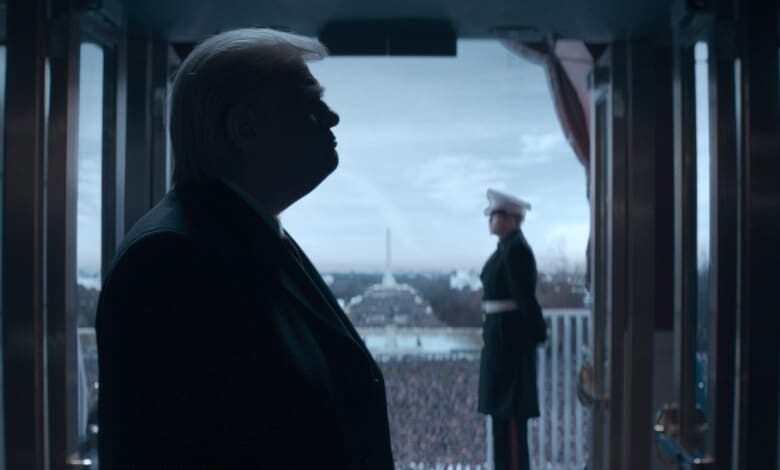 Hollywood isn't just opening up its massive coffers to make Joe Biden the next U.S. President.
The industry is releasing several films and TV projects designed to do the same. Yes, they all hope to entertain, distract and delight audiences.
That's only part of the mission.
Joe Biden gets big boost in campaign fundraising from Hollywood
They're built to influence pliable voters, hammer home select talking points and suggest a second Trump term isn't in the country's best interests.
Some of the projects listed below make no bones about their ulterior motives. Others may be more nuanced while sending similar signals. And while their release dates don't all fall within the October calendar, they'll coming out at the height of the presidential campaign.
Either way, the only attempt at balance will come from an independent filmmaker with a surprisingly successful track record.
'Coastal Elites'
The new special's title suggests someone tweaking "limousine liberals," or at least taking them down a peg or two.
The talent involved speaks to a different agenda. Director Jay Roach cut his teeth on the "Austin Powers" trilogy. More recently, he's steered his talents to overtly progressive fare including "Recount," "Game Change," "Trumbo" and the recent Oscar nominee "Bombshell."
His presence, along with hyper-partisan stars (Bette Midler, Sarah Paulson, Issa Rae) and screenwriter Paul Rudnick point to an election-season attack on Trump.
Rae recently accentuated that point when sharing her disgust over Ivanka Trump via a panel presentation on the show.
"So it took a lot to research [to play her character]… And the more I found out, the more horrified I was. And a lot of that is expressed through the work [emphasis added]. But it's a testament to Paul's writing. It was just incredible to read and immediately resonated."
For Trump supporters a pandemic has gone from a hoax to a new reason to hate immigrants to an infringement on their "right" to wave guns at healthcare workers to a liberal conspiracy against their need to sit on lawn chairs, get drunk, live on unemployment and whine

— Paul Rudnick (@PaulRudnickNY) May 6, 2020
Here's the official description for the special, debuting in September:
Produced entirely under quarantine, this brand-new special, features an all-star cast playing characters from New York to Los Angeles coping with politics and the pandemic.
'All In: The Fight for Democracy'
The woman who (still) refuses to concede a fair election, Stacey Abrams, is a key figure behind this Amazon documentary. "All In" is slated for a Sept. 9 theatrical review ahead of its Sept. 18 arrival on the streaming platform.
Abrams, who co-produced the film, powers a documentary alleging serial voter suppression tactics across the nation.
Here's the teaser from Amazon's PR division:
The film interweaves personal experiences with current activism and historical insight to expose a problem that has corrupted our democracy from the very beginning. With the perspective and expertise of Stacey Abrams, the former Minority Leader of the Georgia House of Representatives, the documentary will offer an insider's look into laws and barriers to voting that most people don't even know is a threat to their basic rights as citizens of the United States.
Amazon isn't just unleashing the movie on the public. It's an active participant in the #ALLINFORVOTING campaign designed to, reportedly, "combat misinformation about the voting process, and launch targeted campaign programming to educate and register first time voters, mobilize communities to have their voices and values counted in the November election (and beyond), and train citizens to know how to recognize and report voter suppression."
Abrams is one of the most divisive progressives on the scene, and it's highly likely the new film will reflect that.
'The Comey Rule'
Remember when the Russia collusion probe promised to bounce President Trump out of the Oval Office .. and maybe into prison? Or when former FBI Director James Comey's word seemed plausible, if not the whole truth?
Showtime sure does. The pay channel commissioned "The Comey Rule," based partly on the ex-director's memoir.
The Comey Rule (2020) Official Teaser | SHOWTIME
So much has changed since Comey's "A Higher Loyalty" hit book stores. The Mueller Report came up empty, the first of many shoes to drop that obliterated the Russia/Trump connection. Even far-left journalist Matt Taibbi conceded as much, and that was before we learned even more damning information about the FBI tactics that set the scam in motion.
Still, some on the Left cling to the hoax, from Democratic politicians who still tie Trump to Russian President Vladimir Putin to celebrities tormented by Trump Derangement Syndrome.
Will "The Comey Rule" be part of that stubborn resistance? It appears likely, given Hollywood's ideological bent and that fact that most, if not all, of the production wrapped prior to recent revelations regarding the FBI's non-existent case against Trump.
The two-part production, featuring Jeff Daniels as the former FBI Director and Brendan Gleeson as President Trump, will air September 27 and 28 at 9 p.m. EST.
Screenwriter Billy Ray waged a public battle to have "The Comey Rule" bow before Nov. 3 after Showtime announced it will run later in November. The pay giant quickly blinked. Think that's an accident?
'Red Pill'
Director/star Tonya Pinkins' upcoming thriller follows a group of progressives heading into enemy territory – a red state.
Cue the "Psycho" music, at least according to the film's frantic trailer.
The creators behind this year's Left v. Right slugfest, "The Hunt," told reporters the goal wasn't to sway hearts or minds but to mock our ideologically driven times. Pinkins has a different agenda for "Red Pill" according to comments she shared with media outlets:
"#Uprising2020 is white people waking up to the world black and brown folks have always known. Black women are intimately familiar with 'Becky' and 'Karen,' White women, who on the low end of the spectrum treat us as invisible, and on the high end weaponize their whiteness and sometimes cost us our lives. 'Red Pill's' #Karensgonewild is a dose of what's coming to America if liberal whites don't wake up."
'And She Could Be Next'
This PBS documentary, available now online, offers a two-part tribute to a wave of woke, progressive Democrats. The assembled pols, all women of color, hope to leave their mark on the country through the legislative process.
"In a polarized America, where the dual forces of white supremacy and patriarchy threaten to further erode our democracy, a game-changing transformation is happening at the grassroots," the release says.
Does that sentence sound like a fair and balanced approach to documentary filmmaking?
You'll meet Abrams (Again), Texas Rep. Veronica Escobar, Georgia Rep. Lucy McBath, Michigan Rep. Rashida Tlaib and Nse Ufot, Executive Director of the New Georgia Project.
The effort is clearly meant to supercharge their respective careers and, of course, paint them as the obvious alternative to the GOP.
'Suppressed 2020'
Filmmaker Robert Greenwald is like a poor man's Michael Moore. He works tirelessly on far-left documentaries that get little mainstream traction. Think "Outfoxed," "Walmart: The High Cost of Low Price" and "Making A Killing: Guns Greed and the NRA."
He's back again, hitting the same theme as the previous Abrams/Amazon collaboration.
Suppressed 2020: The Fight To Vote Trailer • BRAVE NEW FILMS (BNF)
"Suppressed 2020: The Right to Vote," out Aug. 11, shares stories of alleged voter suppression tied to Abrams' losing gubernatorial fight from 2018.
Surprise Michael Moore Project?
Four years ago the far-left filmmaker dropped a "surprise" movie hoping to swing the 2016 election in Hillary Clinton's favor.
It didn't work.
TrumpLand Documentary | Michael Moore's October Surprise
The movie also didn't earn the usual raves from movie critics. "Michael Moore in TrumpLand" earned a meager 54 percent "rotten" rating at RottenTomatoes.com and critics saw through elements of the film.
What's a little cringeworthy, though, is the repeated use of audience reaction shots. Every talking point is met with an assertive head nod, tissue-dabbed cheek or virtuous applause. It's like that Monty Python clip of the old ladies clapping, but twice as hilarious, unintentional though that may be.
Will Moore try again? His star power isn't what it used to be, but his "Planet of the Humans" documentary, which he produced, did snatch the zeitgeist by grabbing the attention of YouTube censors.
'The Fight'
The ACLU has abandoned one of its core tenets – fighting for free speech – just when we need them the most.
Now, the organization cares more about preferred pronouns than conservatives getting bounced out of Big Tech, academia or Hollywood. It's all about defeating President Trump for the once-mighty organization. And "The Fight" records aspects of that battle.
This new film, released today, follows a cadre of ACLU lawyers battling President Trump over his immigration decrees, voting rights and more. Early reviewers are raving over the left-leaning project.
'Our Cartoon President'
From producer Stephen Colbert ... do you need to know anything else?
The Showtime animated series returns in September, eager to focus on the Trump/Biden slugfest. The show's teaser trailer suggests the tone will be as biased as expected.
'The Saga Continues' Season 3 Teaser | Our Cartoon President | SHOWTIME
One prominent project seeks to re-elect, not reject, President Trump. The current pandemic altered the film's release plans, alas.
Conservative filmmaker Dinesh D'Souza's "Trump Card" promises a withering attack on the Left's socialist drift. D'Souza's previous films, like "Hillary's America" and "Death of a Nation," scored well at the box office despite scathing reviews from mainstream outlets. That earned "Trump Card" a favorable release schedule before the pandemic changed, well, everything.
D'Souza says the film will now debut on VOD platforms in early September.
EXCLUSIVE FIRST LOOK at Dinesh D'Souza's upcoming "Trump Card"