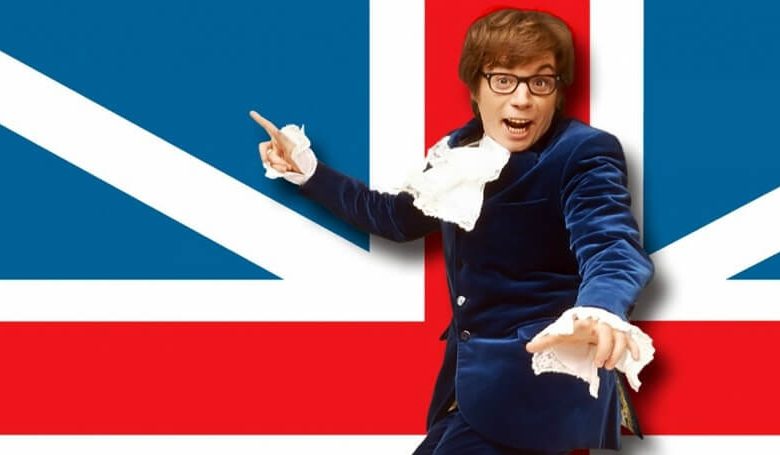 The Canadian funnyman struck gold when he brought Austin Powers to the big screen in 1997. The bawdy Brit proved a true original, albeit one stuck in the '60s. That's why his shtick felt so welcome. It was nostalgia bathed in candy colored comedy.
"Oh, behave!"
The writing was crude, almost sub-Benny Hill at times. It didn't matter. Myers was inspired. Suddenly, you couldn't crash a Halloween party without bumping into men swathed in crushed purple velvet.
And we loved it.
Austin Powers: International Man of Mystery - Trailer
Three movies later, the novelty wore off – even if 2002's "Austin Powers: Goldmember" made a mint. What else could Myers do with the super spy after that?
Some franchises should simply take a knee.
The comic actor tried to forge a new, outrageous character with "The Love Guru," a stink bomb which stopped his winning streak cold.
He hasn't frontlined a movie since then, beyond his vocal work in the "Shrek" series. He says he's tinkering with a script for a fourth "Austin Powers," but he can't quite figure out a story worth telling. Director Jay Roach says he's ready if Myers is … assuming it ever happens.
Yet it's precisely the vehicle Myers needs right now, a reminder of just how good he can be. It's also a perfect fit for Hollywood's franchise obsession.
Only that's not the best reason to root on a shagadelic sequel.
Austin Powers wasn't just a relic of a bygone era. He made us view contemporary culture in a whole new way.
"Bring on the sexy stews!" he cried after boarding an airplane.
"We're called flight attendants now," he's quickly corrected.
Whaaaat?
RELATED: Mike Birbiglia: Why PC Could Kill Great Art
Austin sexually harassed any bird who crossed his path. That's how he rolled in the free-loving '60s. By the time he fell for Vanessa Kensington (Elizabeth Hurley) in the first film, he had learned how to fit in.
He still was a naughty boy, though.
That makes the notion of Austin Powers in 2016 so appealing.
Safe spaces.
College snowflakes.
Micro-aggressions.
White privilege.
Our culture all but demands a sharply written sequel to help us make sense of it all. And mock the hell out of PC rules at the same time.
Is Austin Powers up for his biggest challenge? Better yet, is Myers?
Just imagine the following exchange:
Austin Powers to a comely coed: "Danger" is my middle name (snort, wink)
Unnamed Beauty: Ugh! That's aggressive and offensive!
Austin Powers: ???? [Cut to '60s music montage with our hero sporting a quizzical look]
Chances are, a fourth "Austin Powers" wouldn't take that route. We'd get more screen time with Dr. Evil, Mini Me and a gaggle of sexualized sight gags along the way.
We can think of worse movie projects. Take "Zoolander 2."
Still, what a golden opportunity to bring back Myers. Who else but Austin Powers could poke our PC age with a wink. It sorely needs it, even more than Myers needs a comeback vehicle worthy of his talents.