Uncategorized
5 Instant Takeaways from 'Venom 2' Trailer
'Let There Be Carnage' asks Woody Harrelson to pump up an anemic franchise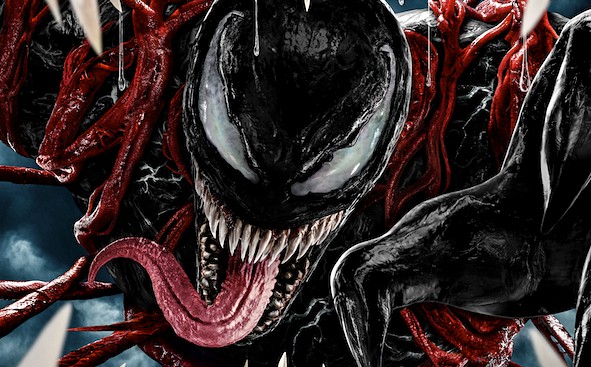 The original "Venom" made a shocking amount of money.
The 2018 film featuring Tom Hardy as the Marvel quasi-hero hauled in $213 million at the U.S. box office despite brutal reviews. Can the sequel solidify the franchise while keeping those turnstiles spinning?
We'll find out starting Sept. 24 when "Venom: Let There Be Carnage" hits theaters, not streaming platforms.
Director Andy Serkis' film adds Woody Harrelson to the mix. He plays the main character's nemesis, a Venom-like beastie dubbed Carnage. The just-released trailer hints at his origin story.
VENOM: LET THERE BE CARNAGE - Official Trailer 2 (HD)
Here are five quick takeaways from the trailer:
Tom Hardy Can Do (Almost) Anything
The British star isn't a stranger to genre fare, given his excellent work in both "Mad Max: Fury Road" and, more specifically, "The Dark Knight Returns" as Bane. He's a true chameleon at a time when many stars retain their look, and presence, from film to film.
Still, audiences don't immediately connect him with comedy, and for good reason. His 2012 film "This Means War" was a dud, and the comic beats in both "Venom" and the "Venom" sequel trailer are far from knee-slapping fare.
CGI Overkill
Thanos remains one of the greatest screen villains of the 21st century. Credit Josh Brolin, who provided the monster's voice and visual look, aided by copious amounts of CGI, of course.
Still, you could see some humanity lurking behind the ones and zeroes. That mattered.
The "Venom" series is all CGI. The character's inky black existence is powered by computer effects, and while they're slickly delivered our eyes still register them as fake. Having the sequel pit CGI creation against CGI creation feels like it could backfire.
We're starting to see movies rely so heavily on CGI that they miss what makes movies so special. The recent "Jungle Cruise" is a fine example.
Superheroes Need Depth
Superhero movies aren't new, but the modern age of super films offer more than mere razzle dazzle. "Iron Man" questioned the morality of creating weapons of death to keep the peace. "Captain America: Civil War" wondered what would happen if the government demanded control of super humans.
The best MCU movies offer complicated heroes and themes not easily captured on a Post-it note. Even small screen fare, like Amazon's "Invincible" and "The Boys," traffic in richer themes than you'd expect from a comic book saga.
The original "Venom" ended on a silly note, with Hardy's Eddie Brock quarrelling with his alien alter ego. The "Venom" sequel's trailer suggests more of the same, standard-issue laughs that offer little in the way of depth or nuance.
Harrelson's villain feels equally one-dimensional, a shame given the actor's history of outstanding performances.
Frothy super fare can still connect with audiences, witness silly smashes like "Shazam!" and "Guardians of the Galaxy." Still, audiences expect more from superhero fare these days than funny costumers and glib one-liners.
How Many Super Flops Can We Stand?
When "Venom" hit theaters the superhero genre was riding a hot streak. Anything superheroic, therefore, would draw a crowd. It's one explanation for the film's impressive showing.
What about today?
In the last 12 moths we've had several super-clunkers, from the terrible "Wonder Woman 1984" to the pedestrian "Black Widow." "Avengers: Endgame" is already two years old, a film that capped the marvelous MCU's first three phases.
The trailers for the upcoming "Shang-Chi and the Legend of the Ten Rings" and "The Eternals" are fine, nothing more.
Marvel Studios' Eternals | Official Teaser
Will "Venom: Let There Be Carnage" stand on its own, or will the collective sense that the superhero film golden era is over impact its reception?
'People Love Serial Killers'
Harrelson's character utters that loaded line in the trailer, and he has a point. We're fascinated by their concentrated evil and ability to evade the law over extended periods. What makes them tick? How can they bury their humanity so deeply that they can take life after life?
Should "Let There Be Carnage" tap into that fascinating dark streak the sequel could easily lap the original film.