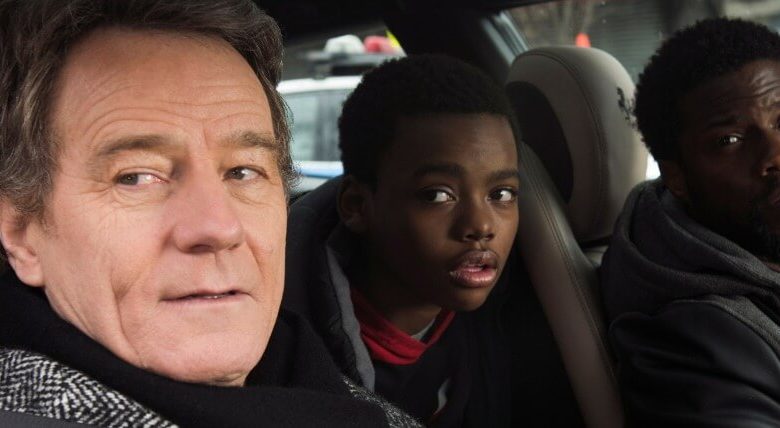 American remakes of foreign films get a bad rap, often for good reason.
Some Hollywood versions strip away what made the source material sparkle. "The Upside" does something similar to the 2011 French smash "The Intouchables."
The Intouchables Official Trailer #1 (2012) HD Movie
The remake is more crowd pleasing, and darn near manipulative, from the opening frame. "Upside" co-star Kevin Hart's presence alone threatens more harm than good. Do we really need Hart's unchecked Id rearranging this fact-based yarn?
Turns out we do.
"Upside" reveals a different version of the "Night School" star. You might just cheer on every audience-pleasing tic, even those you see coming fifteen minutes away.
The Upside | Official Trailer [HD] | Own It Now On Digital HD, Blu-Ray & DVD
Hart plays Dell, an ex-con who's alienated both his ex-wife and pre-teen son. He talks his way into an unlikely gig, serving as disabled millionaire's care giver. The job pays better than he expected. The work load? That's even more substantial.
He quickly bonds with Phillip (Bryan Cranston), who sees something in Dell beyond what's on the surface. Dell thrives under Phillip's care, embracing opera, painting and the subtle art of romantic letters.
The old school kind. On paper, mind you.
It's the housebound equivalent of "Green Book." Two different souls spend so much time together they can't help but make each other better. It's oh, so predictable. Then again, you don't watch "The Upside" for the narrative shocks, with or without having seen "The Intouchables."
It's how much these characters touch our hearts that matters. Even more critical? Do we believe their emotional journeys?
It's a tentative "yes" for the latter.
For Phillip, that means embracing his life post-accident, beyond plastering a phony smile on for house guests. Dell has a more challenging evolution.
Jon Hartmere's screenplay gets a B-minus on this front, and that's being charitable. Dell has plenty of self-improvement on his menu, and watching it unfold isn't always convincing.
It's never Hart's fault. In fact, he's equally sly with Dell's dramatic asides as his gag lines. It's a cliché that comic actors can deliver in ways we rarely suspect. Think how good Robin Williams could be when he dropped his manic shtick.
Something similar stirs within Hart's creative soul. And it's arguably "The Upside's" sweetest reward.
"It's really a great story about male bonding…how we bond as men. It's very hopeful…"@BryanCranston dishes on @TheUpsideFilm! pic.twitter.com/fxle94QNZX

— Good Morning America (@GMA) January 10, 2019
It's still a shame to see Nicole Kidman in a role that's both modest and undemanding. She plays Phillip's assistant, a people pleaser with little to define her beyond loyalty and a sizable amount of patience.
It's almost like she's squaring a debt just by showing up.
Cranston's performance conveys intelligence unbowed by Phillip's limitations. Together, he and Hart offer that potent blend that's impossible to predict.
Chemistry.
"The Upside" is far from Oscar bait. It's too formulaic, too eager to lunge for easy laughs. That's never more true than when Dell finds the less glamorous side of his new gig.
He can't even utter the word for the male anatomy. Har har. And the sequence goes on forever.
Otherwise, "The Upsde" delivers laughs and Kleenex moments with a finesse that's all-American in the best of ways.
HiT or Miss: "The Upside" proves that opposites do more than attract. They can be essential to how we grow as individuals.