Lists
10 Perfectly Unwoke Comedy Podcasts
These comedians won't virtue signal or lecture you on diversity, identity politics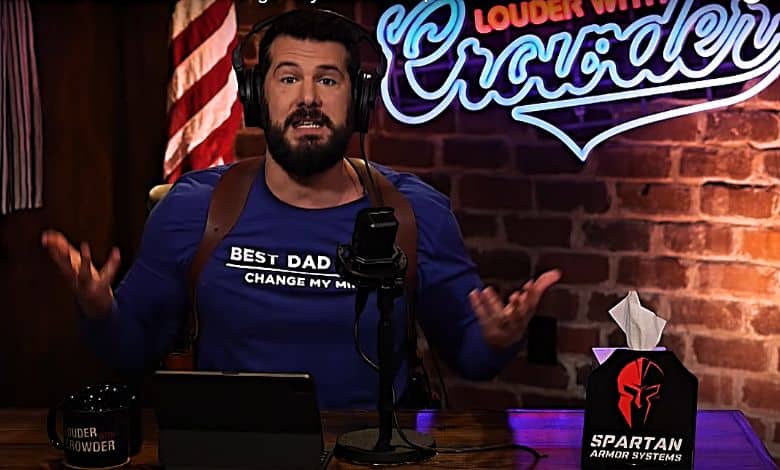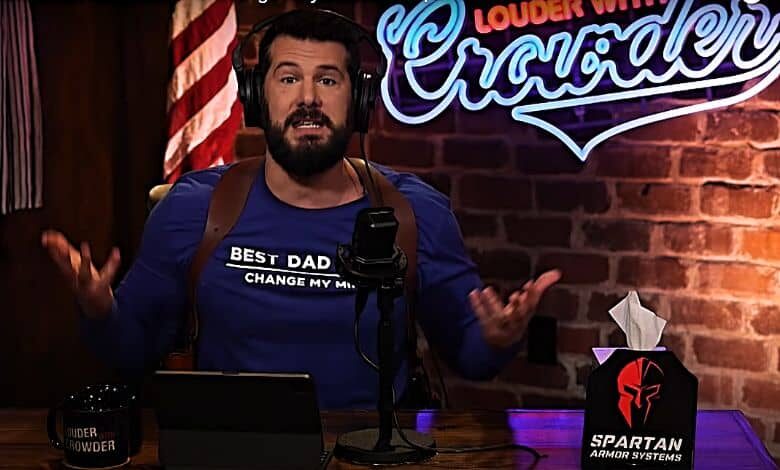 The comedy world is hopelessly, irretrievably woke.
It's why late night comics won't poke fun at Rep. Alexandria Ocasio-Cortez, a progressive who embraces every social justice cause she can find. Nor will they mock celebrities like Sia or Scarlett Johansson who bow to the woke mob.
They're in on the con.
Jokes Seth Can't Tell: Starbucks' First Black Female COO, Lesbian Nuns
A small, subversive band of comic podcasters offer something different.
Their unwoke podcasts focus on human foibles, not politically correct posturing. The result? Brisk conversations, laughter and insights you won't hear elsewhere.
No lectures, guilt trips or virtue signaling, thank you. They're a refreshing oasis in a land teeming with politically correct banter. Some exist on massive platforms, while others created their own to ensure no one will cancel them.
The "Opie and Anthony" alum and partner Dave Landau deliver laughs from an earlier era, when jokes were considered jokes, not policy statements. Cumia's take no prisoners approach isn't for everyone, but those eager for unfiltered comedy with a dash of conservatism will be more than satiated.
Cumia riffs through the latest headlines, marinating them in his seasoned wit. What emerges on his Compound Media platform isn't always pretty, but it's like watching a comedy workshop in real time. The jokes start small, then grow, as Cumia and Landau whack the fat away to reveal the meaty laughter.
It's free speech in all its glory — raw, unfinished and wildly unapologetic.
The 30-something comic brings a joy to the podcasting mic that too many comics lack. Yes, he knows there's plenty to be miserable about, but his focus remains on the glass being decidedly half full.
#237 - Buy The Dip | The Tim Dillon Show
Dillon leans to the right, but his political positions aren't easily pinned down. That's by design. He's more open minded, and curious, than your average tribal thinker. Best of all? He's fearless, eager to strip down big ideas without worrying who may or may not be offended.
There's little doubt the "NewsRadio" alum leans to the Left, but it's the old-school Left where debate and free speech thrive. That's made him a pariah to the woke mob, which would love to silence his podcast one way or another.
Good luck.
LA's Weird TV Ban for Outdoor Dining
Rogan turned his curiosity and wit into a podcasting phenomena, inking a reported $100 million Spotify contract last year. That means his willingness to interview anyone – be they liberal, centrist or conservative – – reaches a different audience now.
It's still an oasis of free thought, veritable Kryptonite to today's super woke agenda.
Ryan Long is a one-man army when it comes to battling woke insanity. The Canadian comic's aggressively apolitical persona isn't here to pick a party or side. He goes where the juiciest targets roam or, more specifically, targets most comics won't touch.
It's why his signature videos rack up thousands, and thousands of views. He brings that approach to his weekly podcast, one celebrating what it means to be a man. What could be more subversive than praising so-called "toxic masculinity?"
No one shreds the woke Left better than Titania McGrath. She's the Queen Bee of social justice warriors, telling us precisely what to think, and say.
It's a farce, of course. Titania is Doyle's signature creation, a faux Twitter personality who exposes the moral rot infesting the Left. His podcast expands on that work, letting the British comic drill down into the current culture battles in western society.
The church of social justice, with Helen Pluckrose and James Lindsay
Doyle's social media creation got outed recently, but he's kept up Titania's mission on social media and beyond.
Carolla was one of the first comedians to identify, and reject, the woke agenda. And he's never wavered from that approach. The versatile comic may no longer co-host "The Man Show," but he's still ready and willing to tell jokes others won't go near.
Adam Carolla Speaks on Anti-Maskers
It's common sense on steroids, an approach that couldn't be more different than his longtime friend Jimmy Kimmel's TV perch.
Carolla's "no apologies" promise offers a template for other comedians to follow. Too bad so many reject that advice.
This U.K. based program, hosted by comedians Konstantin Kisin and Francis Foster, digs deeper into the current cultural crisis we find ourselves in. That sounds both necessary and potentially dull, but the pair crack wise while conducting smart interviews with their guests.
How I Left the Social Justice Cult - Keri Smith
The show's exchange with Keri Smith, a formerly woke comedy booker, delivers one of the most detailed looks at the social justice cult you're likely to hear.
This veteran comic is the very definition of unwoke. It's not just his conservative views feeding that persona. It's a willingness to punch back against societal norms, be it draconian lockdowns or the Thought Police's dictates. The former earned him a one-week "time out" from YouTube, but he won't the punishment stop him.
"I'm not changing what I do," the comic vows.
Di Paolo previously teamed with fellow funnyman Artie Lange for a SiriusXM radio show. Now, Di Paolo flies solo but draws a sizable crowd on YouTube in the process.
Michael Loftus wears more hats than most comic minds. He's a veteran TV writer, producer, stand-up comic and the mind behind "The Loftus Party" podcast.
The latter lets him break down the news of the day, often with tongue planted firmly in cheek. Sure, the conversations are bright and informed, but Loftus is always looking for the funny wherever it may be hiding.
Steven Crowder spends far too much time of late battling Big Tech censorship. That's not his fault. He's just willing to punch back in the grand Andrew Breitbart tradition. Crowder still squeezes in his Monday through Thursday podcast, a show brimming with wit, research and gags other comics are afraid to tell.
Not Team Crowder.
Your Move, Ethan! FINAL Rebuttal to H3H3 | Louder with Crowder
Said team got a valuable new member this year when Dave Landau joined the program. Landau remains an underrated comedian, one who drifts more to the Right with every passing week.
Crowder's rapid-fire delivery remains unchanged, but adding Landau to the comedy mix elevated the show in a profound way.