Opinion
Hollywood Grovels to Woke Mob, Stands Tall Against Conservative Complaints
Red State critics get treated like second-class citizens by comparison ... again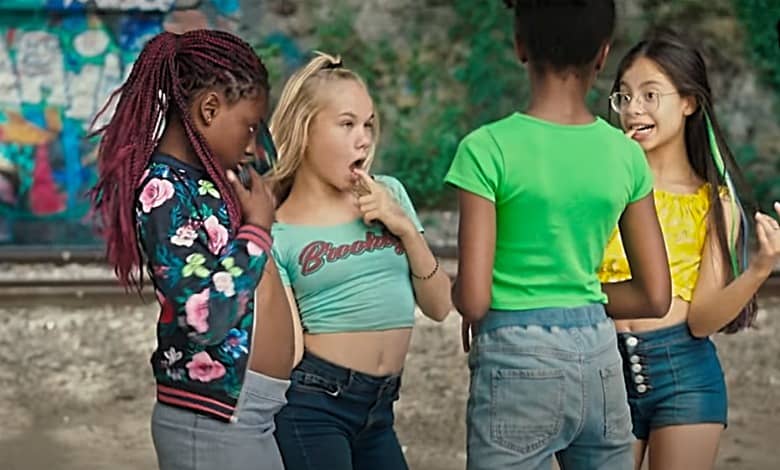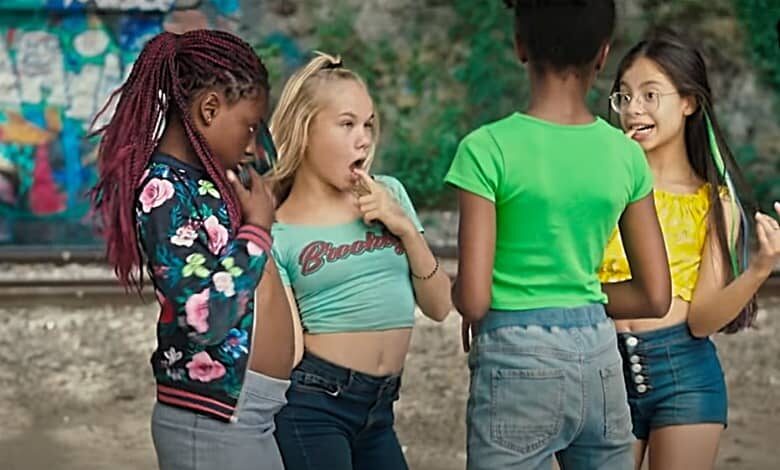 Netflix went radio silent after conservatives railed against the streamer's new drama, "Cuties."
The French import, just added to Netflix's content lineup, introduces us to a young girl, Ami, confronted with a rather mature dance group of her peers. She eventually joins the troupe, participating in a dance sequence brimming with crotch shots and other unfortunate visuals.
Writer/director Maïmouna Doucouré says she created the film to critique how modern culture sexualizes young girls.
"I really put my heart into this film. It's actually my personal story as well as the story of many children who have to navigate between a liberal western culture and a conservative culture at home," explains Doucouré, who is of Senegalese descent.
To do so, though, Doucouré traffics in the very kind of exploitation she allegedly abhors. The film features salacious footage of young girls – think 11 years of age – bumping, grinding and more while wearing revealing outfits. The camera zooms in repeatedly on the girls' crotches, dubious artistic choices to say the very least.
Cuties | Official Trailer | Netflix
Netflix finally responded to the social media blowback to the film days after apologizing for the sexualized poster to "Cuties."
Cuties is a social commentary against the sexualization of young children," a spokesperson for Netflix said in a statement to media outlets on Thursday. "It's an award-winning film and a powerful story about the pressure young girls face on social media and from society more generally growing up—and we'd encourage anyone who cares about these important issues to watch the movie."
In other words, we're not sorry for sharing this content with our subscribers. In an age teeming with apologies for microscopic "offenses," the streaming giant isn't ready to serve one up … or pull the film from its lineup.
At least not yet.
Politicians from both sides of the aisle, including Rep. Tulsi Gabbard and Sen. Ted Cruz, have slammed Netflix for adding the film to its content roster.
.@netflix child porn "Cuties" will certainly whet the appetite of pedophiles & help fuel the child sex trafficking trade. 1 in 4 victims of trafficking are children. It happened to my friend's 13 year old daughter. Netflix, you are now complicit. #CancelNetflix pic.twitter.com/GI8KFH7LFq

— Tulsi Gabbard 🌺 (@TulsiGabbard) September 12, 2020
Deeply disturbing: Netflix aggressively promoting new movie sexualizing children. Hollywood should not be celebrating & making $$ off of the sexual abuse of 11-year-old girls. This is not OK. https://t.co/GYZMVvKBO4

— Ted Cruz (@tedcruz) September 11, 2020
Now, compare that to other situations when Netflix quickly bowed to the woke mob. Earlier this year the streamer removed episodes of four British TV shows, including "The Mighty Boosh," due to actors donning blackface. The move came after the rise of Black Lives Matter following George Floyd's death.
This cultural deference isn't confined to Netflix.
HBO Max swiftly pulled the big screen classic "Gone with the Wind" from its platform mere days after a black screenwriter, John Ridley, penned an op-ed critiquing the film's treatment of the era's slavery. The film eventually returned to the service, accompanied by a "trigger warning" style introduction.
Hulu similarly bowed to BLM sentiments in recent months, yanking an episode of "The Golden Girls" in which a character wore a muddy face mask that another character thought represented black skin.
The reaction is often far different when conservatives take a public stand against pop culture matters.
Two years ago, conservatives railed against the upcoming film "First Man" for removing images of the American flag on the moon. The film's director, Damien Chazelle, quickly defended his film and refused to buckle.
Neil Armstrong Biopic 'First Man' Sparks Outcry for Omitting American Flag
Conservatives attacked the Netflix original drama "13 Reasons Why" for its potentially pro-suicide themes. Their concerns had immediate context. Media reports at the time indicated that suicide rates spiked following the show's initial release.
Once more, Netflix stood up to the critics, offering some verbiage about counseling, a warning video and a web site where viewers can learn more about suicide prevention.
The content remained on the site, and it's still there today.
RELATED: Jimmy Fallon's Re-Education Arrives in Time for Election Day
When conservatives raise a fuss about pop culture issues the responses are similar. They're wrong, reactionary or come with ulterior motives. The media is currently aligned against conservative "Cuties" critics with very few exceptions.
When the far-left raises its voice, the changes are almost instantaneous.
Remember when Oscar winner Halle Berry and box office superstar Scarlett Johansson considered playing trans characters on screen? The social justice mob rose up in fury. And, in both cases, the superstar actresses swiftly backpedaled.
Actor Mandy Patinkin quit a prominent Broadway production three years ago after the woke mob suggested his arrival slighted the black performer, Okieriete Onaodowan, who preceded him.
Once again, pop culture figures, be it streaming service CEOs or celebrities, quickly retreat when faced with pressure from the Left.