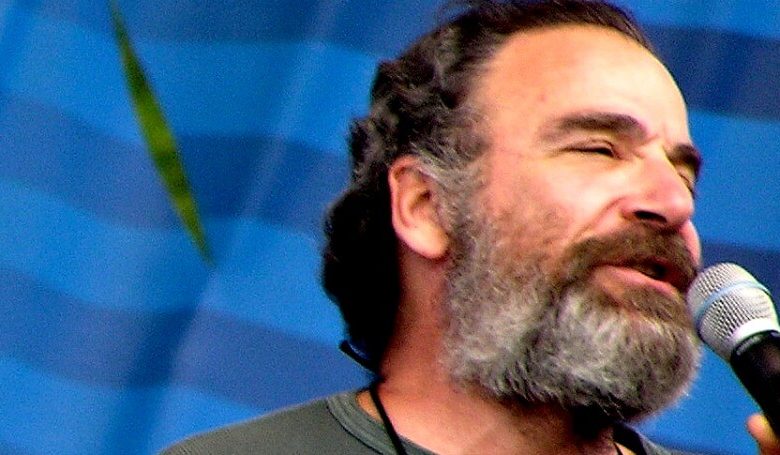 Actor Mandy Patinkin can do just about anything.
He sings, handles comedic roles with grace and has both an Emmy and Tony Award to his credit. Oh, and he uttered one of the most famous line of the '80s in "The Princess Bride."
The Princess Bride (11/12) Movie CLIP - My Name Is Inigo Montoya (1987) HD
The "Homeland" star can't defeat the forces of identity politics, though. To be fair, he didn't even try.
Patinkin recently snared a role in Broadway's "Natasha, Pierre and the Great Comet of 1812," replacing "Hamilton" alum Okeiriete Onaodowan.
Why the switch?
Ticket sales were way down, and the the play's producers hoped hiring a Broadway superstar like Patinkin could keep the show afloat. If sales remained sluggish, the show could close. That would leave plenty of people out of work.
There's just one problem.
Patinkin is white. Onaodowan is black. And at a time when Identity Politics trumps all, that swap couldn't stand. It didn't matter that the role in question was previously played by a white star, singer Josh Groban, prior to Onaodowan assuming the part.
Diversity or Else
The Broadway community rose up in fury following Patinkin's hiring. Many saw the move as a slight against a black performer, ignoring the practical considerations behind the switch.
So Patinkin, cowering before progressive pressure, bowed out.
… and I would never accept a role knowing it would harm another actor. (2/4)

— Mandy Patinkin (@PatinkinMandy) July 28, 2017
I hear what members of the community have said and I agree with them. (3/4)

— Mandy Patinkin (@PatinkinMandy) July 28, 2017
Yet just a day before those tweets he shared his excitement over joining "The Great Comet."
Very honored and excited to join @GreatCometBway, starting August 15. https://t.co/6hgmO5tdoH

— Mandy Patinkin (@PatinkinMandy) July 27, 2017
The show's producers groveled for forgiveness with their public statements, too.
"As part of our sincere efforts to keep 'Comet' running for the benefit of its cast, creative team, crew, investors and everyone else involved, we arranged for Mandy Patinkin to play Pierre," they said in a statement. "However, we had the wrong impression of how Oak felt about the casting announcement and how it would be received by members of the theater community, which we appreciate is deeply invested in the success of actors of color – as are we – and to whom we are grateful for bringing this to our attention. We regret our mistake deeply, and wish to express our apologies to everyone who felt hurt and betrayed by these actions."
Casting swaps are hardly new on the Great White Way. Actors routinely step in for their fellow thespians. It's part of the Broadway culture. New blood makes a project fresh, attracts a different demographic at times or simply helps boost interest in a long-running show.
That was then.
Now, a new marker is set. If a white actor ever replaces a performer of color all heck could break loose. Apologies will be demanded. Resignations may follow.
The irony with the Patinkin imbroglio? The Tony Award winning "Great Comet" already boasts a very diverse cast. Critics hailed the show for that factor, among other qualities. So it wasn't like an all-white show sending its sole black cast member packing.
The People Fire Back
Media outlets covering Patinkin's resignation downplayed the racial angle in their headlines. Few, if any, stories wondered about the precedent being set. Yet some comments on the Deadline.com story recounting the kerfuffle share a sense of outrage not reflected in the reportage: