Reviews
'Unsinkable Molly Brown' Review: Reboot Powers Past Political Pot Holes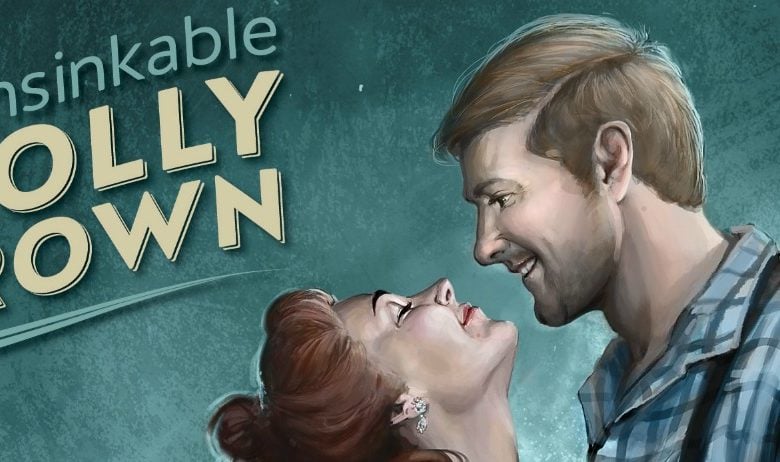 The show, playing through Oct. 26 at The Stage Theatre, fuses music from the 1960 Broadway show with "new" songs rescued from composer Meredith Willson's archives.
The updated book touches on unions and illegal immigration, themes threatening to take audiences out of the early 20th century story.
And there's Molly herself, a cutie pie who could feel musty standing next to today's steely heroines.
And yet just about everything that could go wrong doesn't in this cheery, retro production. The new show, a Denver original with designs on Broadway, delivers warm characters, bouncy songs and a rich love story that builds with every musical number.
Video montage: "The Unsinkable Molly Brown" at the DCPA
The story opens on a lifeboat, as Molly Brown (Colo. native Beth Malone) wonders if her incredible life has reached an end thanks to the RMS Titanic's first and last voyage.
The story then flashes back to Molly's arrival in Leadville, a mining town she mistakes for Denver. She's heck bent on hitting Colorado's big city, but weather complications force her to stay. She meets J.J. Brown (Burke Moses), a laconic miner who can't help falling in love with Molly.
Who can blame him?
Malone's Molly is an unabashed delight, even if the actress's early line readings feel rushed.
Favorite songs like "I'll Never Say No" and "I Ain't Down Yet" remain, but newer numbers such as "I'd Like to Change Everything About You" feel as if they sprung from the original show's DNA.
Seven songs from the original production made the final cut intact, with Broadway veteran Dick Scanlan tweaking three more. Credit Scanlan who both added lyrics when necessary and freshened up the musical's book. The latter is endlessly witty, with blasts of sass and surprise that won't keep kids from the theater.
The show's creative pedigree is beyond reproach, aided by a benefactor with serious credentials. Tony Award-winning director Kathleen Marshall (Broadway's "Anything Goes") teamed with Scanlan and Michael Rafter on the musical adaptation. NBC Entertainment Chairman Robert Greenblatt's hands-on approach included picking up roughly half the $2 million tab.
The production focuses on the inspiration more than the myth surrounding the title character. The real Molly Brown created the Colorado chapter of the National American Women's Suffrage Association and the Denver Woman's Club, helped build St. Joseph's Hospital in Denver and ran for public office. Those achievements help flavor this new Molly, making her a more substantial figure beyond someone who can out-talk anyone in town.
The new musical expends serious energy on how Molly and J.J.'s work visions clashed. She demanded he unionize his workers, while he felt he treated them just fine as is, thank you. That makes their sexual chemistry all the more combustible.
An Act II drama involving foreign Titanic passengers threatens to sink some of the audience's good will. By then, even a modern Minuteman would be hard pressed to deny Molly her immigration soap box. We're just as in love with her as J.J. and wouldn't mind seeing her again on the Great White Way.
DID YOU KNOW: The real Molly Brown went by the nickname "Maggie," not "Molly."