Music News
Why Bono Is Wrong About Syrian Refugees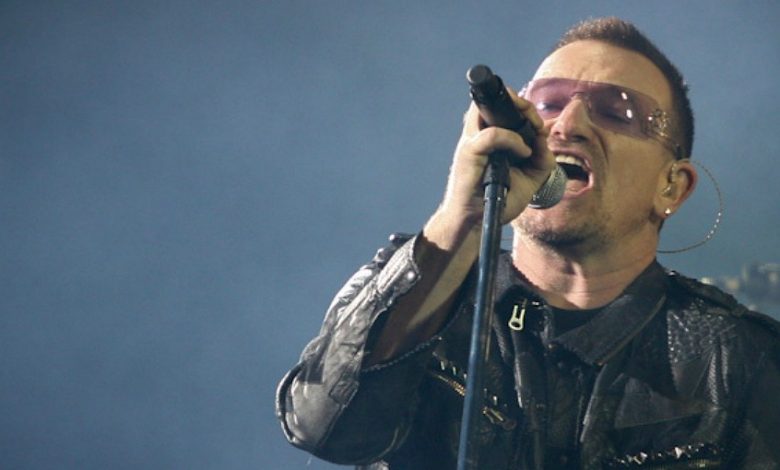 U2's Bono is still wrong on the subject of Syrian refugees. He's just smart enough to couch his mistaken rhetoric in somewhat fan-friendly terms.
The Irish band's lead singer spoke to CNN this week prior to U2's pair of concerts in the City of Lights. Bono being Bono, he couldn't help but jump on a soapbox. He's a modern rock star, after all, one who thinks his band's moral authority is a mite grander than reality suggests.
The concerts will be an "act of defiance" against ISIS, according to The Washington Post.
Bono wasn't finished. The rocker also addressed the plight of Syrian refugees with CNN, a hot button issue both internationally and within the United States.
ALSO CHECK OUT: Top 7 Music Capitalists
So what's Bono's take on the many U.S. citizens who don't think it's wise to accept a large group of Syrian refugees?
"I understand the overreaction, I understand fear, I understand nervousness and security concerns. But particularly on refugees, I think there's 12, maybe even 15 state agencies involved in a 24-month check," he said. "Think of your great refugees. Think of Madeline Albright, think of Einstein. Steve Jobs's dad was a Syrian — not a refugee, but an immigrant."
Now, re-read it, but this time hear Bono's Irish lilt. Sounds even better, right. How about a reality check from FBI Director James Comey?
"My concern there is there are certain gaps … in the data available to us," Comey said according to The Hill. "There is risk associated of bringing anybody in from the outside, but specifically from a conflict zone like that."
Sources: Paris attack suspect likely escaped to Syria
If that sounds like a theoretical threat, consider this from
CNN
:
One of the men who attacked Paris held an emergency passport or similar document, according to an unnamed French senator who was briefed by the French Ministry of the Interior. The senator told CNN the bomber falsely declared himself to be a Syrian named Ahmad al Muhammad, born on September 10, 1990, and was allowed to enter Greece on October 3. From there he moved to Macedonia, then Serbia and Croatia, where he registered in the Opatovac refugee camp, the lawmaker said. Eventually, he made his way to Paris, where he was one of three men who blew themselves up at the Stade de France.
Bono wants us to think of Steve Jobs' pappy and a former Secretary of State. Americans know better. They saw the horrors happen in Paris, and as large as their hearts may be they don't want a repeat playing in a city near them.
That's not fear or an overreaction. It's common sense.