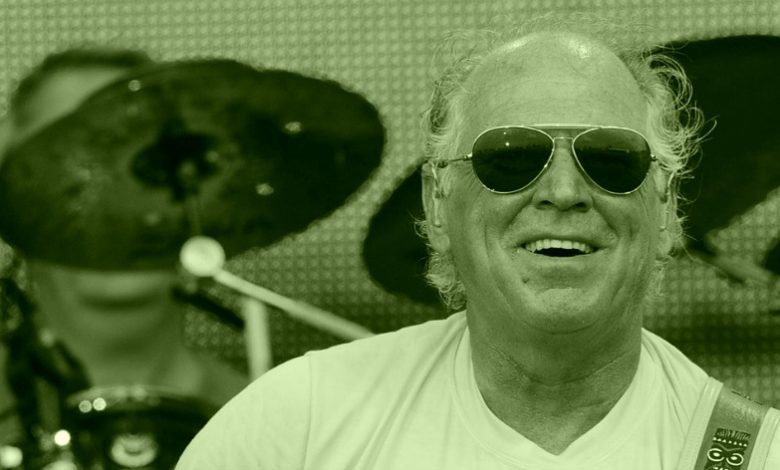 Billy Joel famously lost millions following bad business deals and a string of ex-spouses . Dionne Warwick recently owed the IRS $10 million despite a cavalcade of hits over the decades. Willie Nelson more than tripled that debt figure in his personal tax fight.
The following pop music capitalists also made millions for their work, but each flexed their fiscal clout to turn that cash into an empire.
Jimmy Buffet: This Parrot-lovin' rocker isn't wasting away in has-beenville. He used his laid-back brand to start a string of businesses, including restaurants (the Margaritaville and Cheeseburger in Paradise chains), blenders, clothing lines, flip flops and even a major casino. Some rockers ride their greatest hits through one nostalgia tour after the next. Buffet wouldn't settle for that safe route.
Dr. Dre: There's a reason he's called rap's richest man. The savvy rapper recently sold his Beats headphones line along with partner Jimmy iovine to Apple for a comically large sum – $3 billion with a "B." Before that, he helped introduce mega-stars like 50 Cent, Eminem and Snoop Dogg via his record label.
Jay-Z: When Yankees superstar Robinson Cano became a free agent in 2013 he had this rapper/mogul by his side courtesy of Roc Nation Sports. Yes, Jay-Z is a hip-hop hero to many, but he's also a top-flight businessman who owns his own record label, clothing line and, oh yes, sports team. He's the minority owner of the Brooklyn Nets.
Gene Simmons/KISS: Two words sum up this tongue-tastic entrepreneur – "KISS Coffins." Yes, Simmons has branded just about anything that can be branded with the KISS logo. He's also leveraged the quartet's enduring fame on a number of fronts, including a reality show, sports team (Arena Football's LA KISS) and a restaurant chain (Rock & Brews), He's also not shy about embracing his wealth and America's brand of capitalism.
Dolly Parton: The hardest working woman in country music has written so many songs her mailbox will always runneth over with royalty checks. Her signature business venture, Dollywood, remains a singular success. The park may sound like a joke to the uninitiated, but tell that to the millions who visit the 125-acre park each year.
Bono: Being in the world's biggest rock band might seem like an all-encompassing gig, but the former Paul Hewson saves time for some serious entrepreneurial work. He's an avid investor above and beyond his charitable work. He bought a modest Dublin hotel, The Clarence, and turned it into a five-star attraction. He also dedicates serious time to Elevation Partners, a private equality firm focused on intellectual property. That, plus owning the rights to the U2 music along with his three bandmates, has him comfortably set for his golden rocker years. Of course, he's also taken some heat for using tax shelters while asking governments to give more, via taxes, to charitable causes.
Diddy: The rapper's Bad Boy Records label is big enough to merit his inclusion here, but that's only a fraction of DiddyNomics. He scored again with his Sean John clothing line, restaurants and a design portfolio – he created the alternate jerseys for the Dallas Mavericks. He even has a successful fragrance all his own – Unforgivable – and is part of Ciroc Vodka's marketing team.
DID YOU KNOW: Jimmy Buffet majored in journalism and briefly wrote for Billboard before becoming an international troubadour.