Opinion
Richard Dreyfuss: Patriot … or Hypocrite?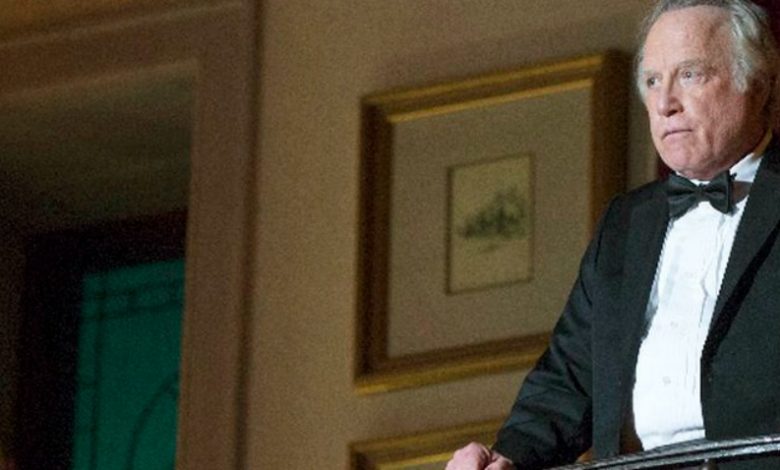 Richard Dreyfuss isn't your average liberal actor.
The Oscar winner talks politics like many of his peers but often moves beyond mere sound bites. He recently attended a Ted Cruz speech because, in his words, "It's the politics of my country, so I'm interested."
When told his mere appearance at the event showed a level of agreement with the Texas Senator, he rightly shook off the accusation. "It suggests that I'm interested in what he has to say," he answered.
Compare that to the seething response to the most recent GOP debate from stars like Patton Oswalt, Mia Farrow and John Legend.
We need more people to respectfully consider opposing views, no matter what they do for a living. And Dreyfuss doesn't just reach out to the opposing side. In 2008 he created the Dreyfuss Civics Initiative.
… a non-profit, non-partisan organization that aims to revive the teaching of civics in American public education to empower future generations with the critical-thinking skills they need to fulfill the vast potential of American citizenship.
In 2009, Dreyfuss explained why he spent so much time toward sharing how the U.S. government works. In our noisy media age, that simple lesson matters more than ever.
Dreyfuss, 61, blames a lack of civil discourse, the din of television and any number of distractions for moving us away from understanding our origins as a nation.
If only Dreyfuss brought consistency to his commendable platform.
RELATED: 7 Times De Niro Childishly Attacked Trump
The actor recently trashed a former Vice President while promoting his latest project, the ABC "Madoff" telefilm. "Good Morning America" co-host Amy Robach, who seemed to be goading her guest, said Dreyfuss had just played "the most despicable man in modern history."
"Actually, he is the second most despicable man because I've already played Dick Cheney," Dreyfuss responded.
Beyond the fact that Cheney's competition in the "despicable" Olympics includes Adolf Hitler, Saddam Hussein and Osama bin Laden, the comment highlights the incivility too common in the public space.
Only it wasn't the star's only blemish against his righteous crusade.
When former MSNBC talk show host Ed Schultz wished that the "Lord take [Cheney] to the promised land," Dreyfuss refused to call wishing death on the vice president a deplorable comment.
"That's not uncivil. It's actually a beautifully phrased way of saying something that could be uncivil," he explained to a reporter at the National Press Club. He later went on to describe incivility as yelling and screaming.
Harry Dreyfuss, the actor's son, defended his father this week for appearing at the Cruz event.
Refusing to show interest in a different perspective should not serve as a badge of pride in your own ideas. It actually serves the exact opposite function. It proves that you don't even understand your own opinion. If you can't understand the argument you disagree with, then you don't have the right to disagree with it with any authority, nor do you really have a grasp on what your own idea means in its context.
The son is right, of course. Now, perhaps he can teach dad a little lesson on respectful discourse.