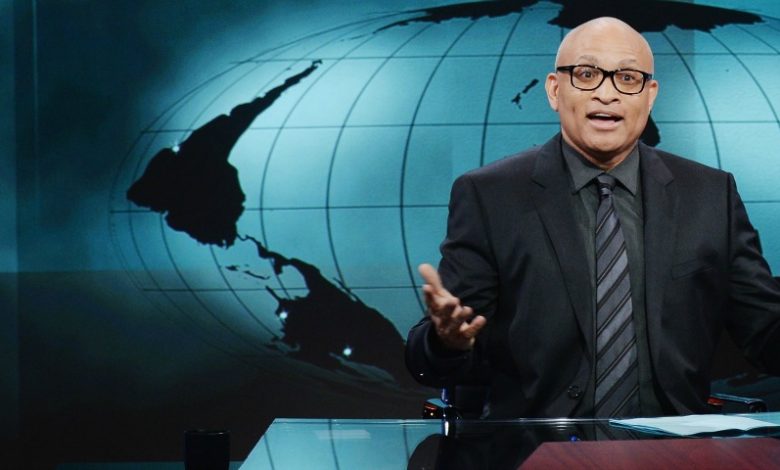 That was a long time ago – roughly January 2015. Wilmore was trying to make nice with the press and assure one half of the country he wouldn't be piling on the GOP like his predecessor, Stephen Colbert.
Today, Wilmore is just another liberal comic blasting Republicans at every turn. In recent weeks he's savaged Fox News, labeled conservatives un-Christian "motherf****rs" for considering public safety over immigration rights and the GOP presidential field in general.
But would Colbert, John Oliver or even fellow Comedy Central star Trevor Noah do what Wilmore did Monday night?
The most recent "Nightly Show with Larry Wilmore" turned its attention to GOP presidential candidate Sen. Ted Cruz. The host mocked Cruz for his stance on global warming, gay marriage and gun rights, a typical left-of-center assault that belies his "centrist" nature.
Then, he let guest comic Aida Rodriguez let loose with his barrage:
He's going to do everything the KKK does. That is his agenda. He falls in line with the KKK. Every single [expletive] thing that they do, he's doing to do. Absolutely. He's — and no global warming? Come on, son, really?
How did Wilmore respond? "I don't know if the KKK seems interested in climate change." That's it. Wilmore also stayed silent in a previous episode when actor Michael Rapaport said Donald Trump has a "slave owner mentality."
The timing of Monday's "Nightly Show" attack is obvious. Cruz is suddenly rising in the polls and overtaking Trump in Iowa.
ALSO CHECK OUT: Larry Wilmore on Obama: 'Barry Got His Groove Back'
Is it any wonder Wilmore's ratings are off the chart – so low they don't make the list? Variety recently published the top 10 late night shows in total viewers during November sweeps. "The Tonight Show with Jimmy Fallon," which takes a mostly neutral political stance, crushed the competition, followed by "The Late Show with Stephen Colbert" and "Jimmy Kimmel Live."
"The Nightly Show with Larry Wilmore" couldn't crack the top 10.