Industry News
Opinion
Rebel Artists Tom MacDonald, Chrissie Mayr Top Industry Charts
No press, no problem: These stars shun woke bylaws to rise above their peers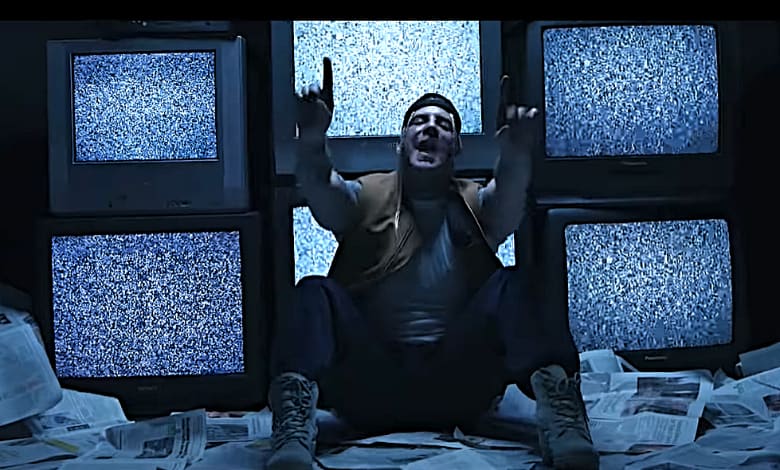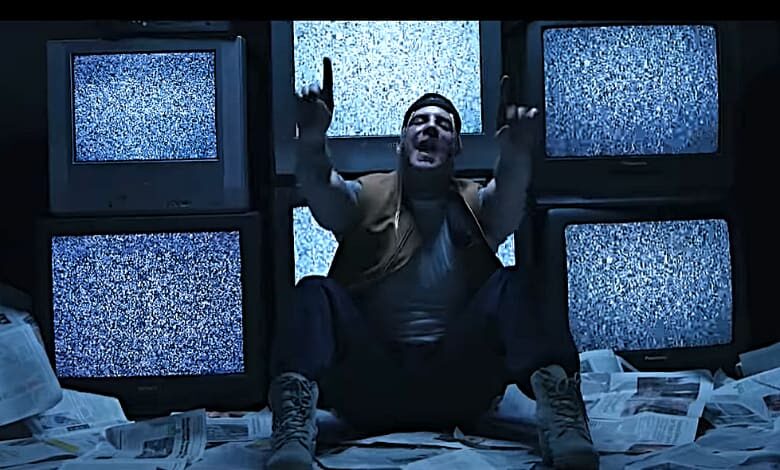 Reporters routinely take sides in their entertainment coverage.
Stars like Amy Schumer, Emma Watson, Taylor Swift and Stephen Colbert generate copious press, much of it glowing in tone. Some, like Swift, deserve the wall-to-wall coverage given their talent and sales figures.
Others, like Schumer and Colbert, suggest journalists admire their public stances and give them outsized coverage as a result. Their openly progressive comments endear them to reporters, who mostly lean left in modern times.
And then there are the artistic rebels.
These performers are mostly ignored by the press. They work outside the Hollywood ecosystem, thriving on podcasts, livestreams, Patreon accounts and more to spread the word about their art. Think:
Tyler Fischer
JP Sears
Nick Searcy
These stars may not be complaining about the status quo, but they realize their fame might burn brighter if they received some press attention, good or bad.
Why else would celebrities submit to endless interviews if not to coax audiences to see their films or TV shows? Does Tom Hanks drop by "The Late Show" in New York City because he's bored?
RELATED: Mayr: NY Comics Made a List of Pro-Trump Stand-ups
The aforementioned rebels would rather be true to themselves, and their artistic vision, than betray their values. For that, reporters either ignore them or pen hit pieces about them.
Yet, in our homogenized culture, those rebellious attitudes often draw a crowd.
MacDonald's new album, "The Brave," recorded with rapper Adam Calhoun, debuted at no. 1 on Billboard's album charts this week. That forced Billboard.com to pen an article about the achievement, which might come as a surprise to the site's readers.
Who is this MacDonald guy? Shouldn't he have been on our radar earlier?
"The Brave" (OFFICIAL TRAILER) ALBUM OUT NOW!
The rapper's incendiary tracks demolish woke groupthink, media malfeasance and more. It questions how the press tries to divide Americans and takes on cultural "Snowflakes" head on.
Tom MacDonald - "Snowflakes"
Several MacDonald singles previously scorched the Billboard and iTunes charts. Now, his new album doing the same.
Calhoun wears many hats, from YouTube personality to comedian and rapper. He's fiercely independent like MacDonald, eschewing labels and corporate press to share his songs, his way.
RELATED: Big Tech Is Crushing Conservative Comedy
The name of Mayr's new comedy album alone is guaranteed to chase reporters away."Chrissie Mayr: Live from January 6″ leans into her pro-Trump, anti woke bona fides.
The album, released March 14, quickly camped out at the top of Amazon and iTunes' comedy album charts.
Still #1 for Comedy and New Releases on Amazon & iTunes!!!

Thank you to @aaronbergcomedy at Uncancellable Records @FrankP614 @ApartmentBoss @CompoundAmerica @ComedyGovs for all the support!pic.twitter.com/YK21qQ4ncw

— Chrissie Mayr – Get my album now on iTunes (@ChrissieMayr) March 16, 2022
Like MacDonald, Mayr has little chance of snagging a late night show appearance or "Saturday Night Live" cameo. Her political views, and willingness to stoke outrage on her terms, means she's radioactive to traditional media outlets.
That doesn't mean she lacks success, witness her new disc's strong debut. She also improvises, hosting "The Wet Spot" on Compound Media and appearing regularly on "Friday Night Tights."
There's more than one way to spread the word in the 21st century, and artists like Mayr and MacDonald learned it from experience.
Friday Night Tights REACTS to The Batman | #187 w/ Critical Drinker and MauLer
MacDonald's lyrics have one serious through line – think for yourself. Here's how "In God We Trust," a new track on "The Brave," opens:
They separate us from our neighbors, and they call it social distancing
It's actually a bigger plan, it's called social conditioning
They took away our privacy, there's always someone listening
They're rigging the elections, planning riots for the citizens
The government has always lied, it's history repeating
But the problem is the schools dumb you down so you believe 'em
Now, compare that rebellious spirit to The Rolling Stones mothballing "Brown Sugar" after a few woke complains or Elvis Costello doing the same to the great "Oliver's Army" track.
We need artistic outlaws, even if we don't agree with everything they sing or say. MacDonald, Calhoun and Mayr see that cultural vacuum and are all too happy to fill it.
Too bad reporters are equally happy to ignore their success.