Industry News
Opinion
PEN America Honors Newly Woke Tina Fey, Ignores Her Comedy Betrayal
Literary group honors Mark Twain Prize winner who bows to woke mob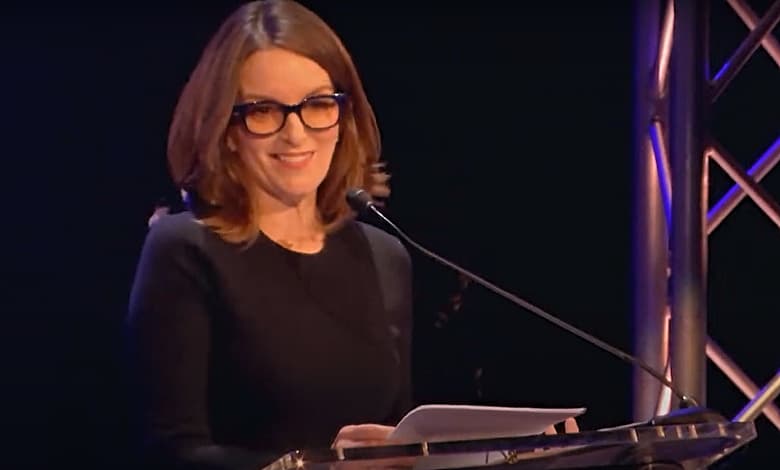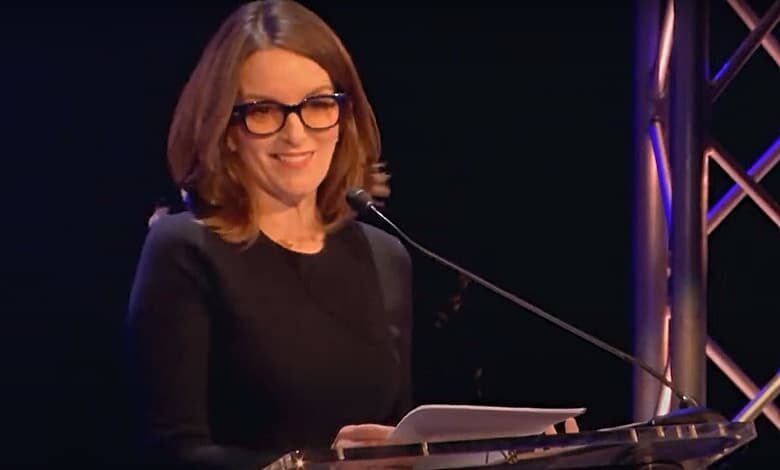 Not every awards speech gets wall-to-wall media coverage, with or without any slapping.
Sally Field went viral earlier this month for turning a lifetime achievement award into a full-on woke revival.
"I was a little white girl with a pug-nose born in Pasadena, California … and when I look around this room tonight, I know my fight ― as hard as it was ― was lightweight compared to some of yours. I thank you and I applaud you."
Translation? I'm an "ally." Please keep hiring me. Hollywood, Inc.
Tina Fey's recent speech at the PEN America Literary Awards got little to no publicity. And, on paper, that's appropriate.
2023 PEN America Literary Awards Ceremony
The "30 Rock" creator gave a pithy speech brimming with her-self-deprecating style. That's what she's been delivering for roughly 20-odd years as an actress, writer and "Saturday Night Live" alum.
Yet PEN American still chose poorly in feting Fey.
Had the group done so a few years back the award would make more sense. Fey smart, witty and prolific, and she regularly rejected the emerging woke revolution. She once flatly rejected a Cancel Culture-style attack on her work by saying she makes it a policy not to explain her jokes.
Since then, she's done a 180 on free speech and comedy. Not only did she agree to memory hole an episode of "30 Rock" featuring black faces but she pledged allegiance to the new woke order.
Everyone's figuring out what the new rules of comedy are. They definitely have changed for the better [emphasis added]. Trope and joke structures that were based around othering people or minimizing people, good comedy writers are challenging themselves to walk away from that. Here's an example of a piece I thought was hilarious, and I cannot imagine it having survived at "SNL" when I first worked there. Bowen Yang playing the iceberg from "Titanic" on "Weekend Update." If they tried to get that piece on in 1997, it wouldn't have. And nobody would have thought they were boxing them out, but the monolithic heteronormative room — to use some terms — wouldn't have gotten it, wouldn't have liked it, and I feel really confident that it wouldn't have gotten on. That's an ideal where I see a new style of comedy that's truly funny and working in a new way.
Funny in a new way means self-censorship, worrying old jokes will harm your future job prospects and maybe, in the worst case scenario, invite physical harm upon you.
Just ask Chris Rock and Dave Chappelle how that works.
RELATED: PEN AMERICA TURNS BACK ON FREE SPEECH
Yet there was Fey, yukking it up at the PEN America gala and pretending to stand up for free expression in her speech.
'SNL' is the only job in television where you are allowed to write whatever you want every week. Literally no one ever tells you "no," and you get your check no matter what.
She wasn't finished.
I used to say to Will Ferrell sometimes if I had written a sketch, or an SNL monologue that was a little bit wobbly, and I needed him to make it work with just pure charm, I would pull Will aside right before air and say "Hey, um, could you do a turd polish on this?" And he would always go "You got it." And he would make it work! Novelists can't do that. Essayists can't ask their readers to give it a hard sell when they read it. Poets cannot hope that in the middle of a bad poem, somebody's wig falls off. So I acknowledge my privilege and I thank you for this award. And don't take the thing I just said about privilege out of context. Thank you.
She even acknowledged how the Cancel Culture mob will take someone's words out of context to get them in trouble. You'd think Fey would spend more of her speech assailing those forces, or telling magazine reporters why the woke revolution is toxic to comedy and free speech.
Instead, Fey trotted out her self deprecation shtick without taking a stand like PEN America is supposed to do.
The organization should have chosen someone who better epitomized its mission.