Industry News
Opinion
Chappelle's Hollywood Bowl Attacker: No Regrets
Isaiah Lee tells NY Post Chappelle's jokes, attitude 'triggered' the assault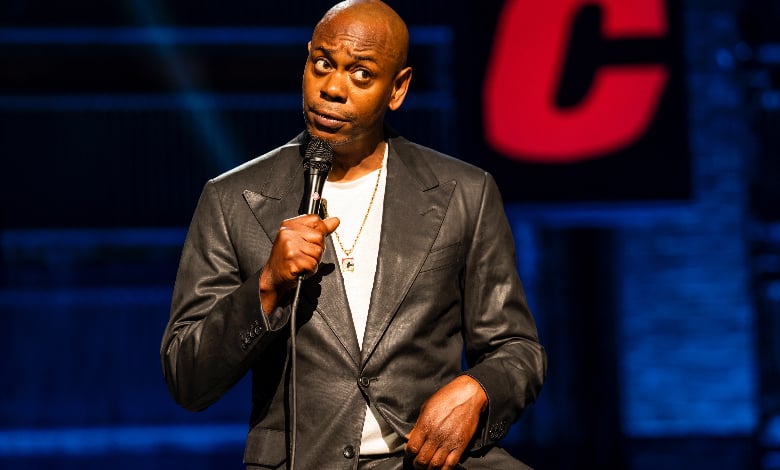 The far Left's response to speech it doesn't like is simple. Harass. Silence. And, in select cases, violence.
The formula plays out repeatedly on college campuses, with little significant response from academia or liberal leaders. They even made a movie about the problem.
The fascist, far-Left Antifa operates under a similar philosophy with scant media coverage beyond one brave reporter who suffered a brain bleed following an Antifa assault.
Is it any wonder we watched that blueprint on display earlier this month at the Hollywood Bowl?
Dave Chappelle Tackled, Slammed on Stage at Hollywood Bowl by Man with Gun | TMZ
Los Angeles resident Isaiah Lee jumped on the iconic stage May 3 while Dave Chappelle was entertaining the crowd. Lee tackled Chappelle before several members of the comic's entourage separated the two.
Now, we're learning why Lee attacked the celebrated stand-up.
Lee, 23, exclusively told The New York Post he was "triggered" by both Chappelle's allegedly transphobic routines and cracks made earlier in the show about pedophilia. Lee shared that Chappelle asked him why he rushed the stage once he was subdued.
"I wanted him to know that next time, he should consider first running his material by people it could affect."
Lee appears to be a troubled soul, something his own lawyer confirmed. Is his rationale much different than the social justice warriors insisting comics only tell select jokes about select communities?
While soft-on-crime LA District Attorney George Gascon said Lee's actions weren't worthy of a felony, the incident resurrected a knife attack Lee allegedly made on a former roommate. That charge, Lee said, could see him behind bars for 15 years, if not longer.
Still, he said he doesn't regret what happened because he saw it as an opportunity to speak out about homelessness, LGBTQ rights and child sex abuse that oftentimes serve as fodder for comedians.
Chappelle's 2021 Netflix special, "The Closer," featured jokes tied to the trans community.
Dave Chappelle: The Closer | Netflix Special | Main Promo feat. Morgan Freeman
The gags inflamed select Netflix employees and their allies, but Netflix CEO Ted Sarandos stood by the comedian, agreeing to more projects with the superstar stand-up.
More recently, Netflix announced it wouldn't change its content based on complaints by company employees, a possible reaction to the Chappelle controversy.