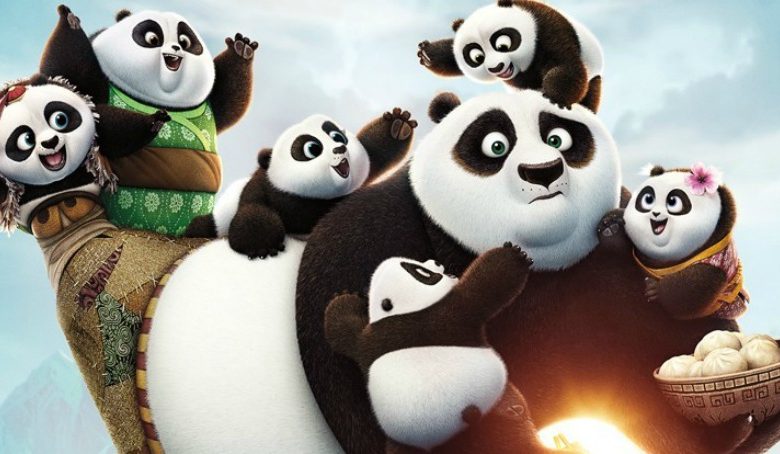 Raise your hand if you saw 'Kung Fu Panda 2' and left the theater begging for more.
No hands, eh?
So the appearance of "Kung Fun Panda 3," not to mention the film's China connection, raised more than a few red flags – pun (mostly) unintended. Would our third Po helping come with a side of state propaganda? Or would it simply squander 90 good minutes in the dark?
Turns out it's neither A nor B. The third "Panda" is sweet and soulful, a treat for the whole family. And if the thought of Jack Black skadooshing in a recording booth wasn't good enough, the sequel adds three more stellar voices.
Kung Fu Panda 3 | Official Trailer #2
.
The story opens with Black's Po meeting his biological pappy at long last. Bryan Cranston's Li wants to catch up on so much lost time, to the chagrin of Po's adoptive father, Mr. Ping (James Hong).
So the reunited father and son go back to Po's roots. Meanwhile, a new threat emerges that could be more potent than Po and his Furious Five friends combined.
It's a pretty ordinary setup, no doubt. It's more than enough to supply the stars with creative wiggle room. Black remains a hoot at Po, a quivering mass of joy who can somehow kick and punch with the best of 'em.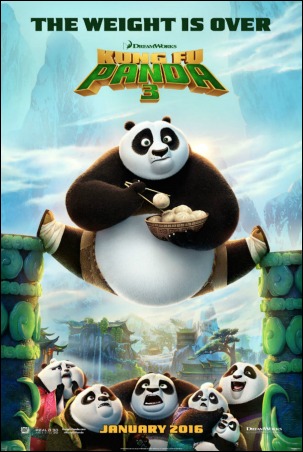 The Black/Cranston pairing is sweet with a kiss of mystery. Just who is Li, anyway? And Po's search for his identity gives the film an arc with which many can connect. Who isn't searching for our best path, anyway?
RELATED: 'Hotel Transylvania 3' Should Cap This Charmer of a Franchise
Perhaps the biggest surprise is the rom-com wrecker herself, Kate Hudson. Her small role is a comic gem. She plays a panda too smitten with herself to absorb reality. Let's hope the inevitable Blu-ray edition features more moments with her.
And we haven't even mentioned Dustin Hoffman's appealing kung fu master. The Oscar winner's rapport with Po remains a zesty blend of impatience and love.
Fast Fact: 'Kung Fu Panda' stars Angelina Jolie-Pitt, Jack Black and Dustin Hoffman were joined by some of their children and, in Hoffman's case, a grandchild for the sequel. The children supplied the voices for several animal characters.
The movie's boo and hissable villain is given an edge by J.K. Simmons, even if the character can't always measure up to his animated co-stars.
"Kung Fu Panda 3" wraps with a sense of completion. That same emotion carried "Toy Story 3" to its hankie-clutching finale. Pixar is plotting a fourth installment regardless.
The same will likely hold true for Po and co. Bring back Black, Hoffman and a guest star or three, and it should stave off the inevitable franchise fatigue. It might even be a blast.