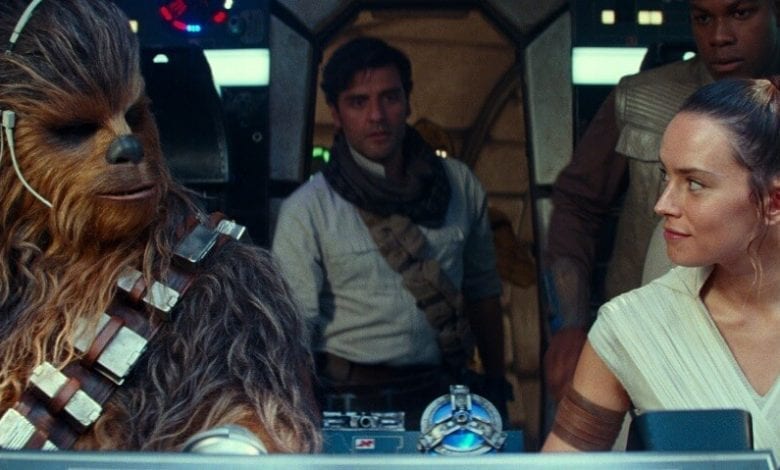 In one small but crucial way Stephen Colbert is mightier than even the Force.
The far-left comic's "Late Show" thrives by pandering to one half of the country. Joke after joke mocks Red State USA while cheering on progressive values.
The result? He sits atop the late night heap thanks to our splintered media landscape.
The "Star Wars" saga lacks that luxury.
Star Wars: The Rise of Skywalker | Special Look
George Lucas' franchise is a four-quadrant beast … and then some. Young. Old. Rich. Poor. White. Black. Asian. Hispanic. Conservative. Liberal.
You name the group, and the suits at Disney need them to cover the costs of their massively expensive films. A "Star Wars" movie that doesn't crush the $300 million mark is considered a disaster.
So why are key "Star Wars" players actively chasing one critical group away?
Time and time again the franchise's players alienate, mock or downright dismiss right-leaning fans. And it just happened again.
"Star Wars" star Daisy Ridley lashed out at President Donald Trump's supporters in a new media interview. Ridley, who plays Rey in the series, shredded anyone who dares support the Republican leader.
The Guardian asked Ridley about how being a part of a major film franchise empowered her to speak out. Her response left no room for misinterpretation.
"I don't feel I have to edit what I say – the things that make me angry are the things that make everyone angry. Everyone is annoyed with BoJo [British Prime Minister Boris Johnson]. Everyone has an issue with Trump – every sane person anyway."
Her comments are hardly an isolated incident.
"The Last Jedi," the eighth film in the Skywalker saga, actively checked a series of hard-left boxes. The film featured a tortured rich-versus-poor motif, bland female characters charitably describes as Mary Sues and a screenplay that emasculated the new trilogy's lone Alpha Male, Poe Dameron (Oscar Isaac).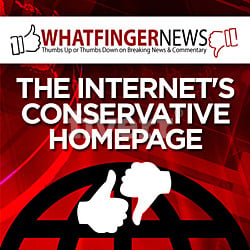 Need more?
"Rogue One: A Star Wars Story" latched on to the Trump "Resistance's'" safety pin meme prior to the 2016's film's release.
…two of the writers of next month's Rogue One: A Star Wars Story have referenced the relationship between that movie and the current political reality on social media.
Chris Weitz tweeted the following Friday morning: "Please note that the Empire is a white supremacist (human) organization." Gary Whitta, the original writer on the project, responded in kind, tweeting: "Opposed by a multi-cultural group led by brave women."
Translation? President-Elect Donald Trump is a racist, and so are his supporters.
"Solo: A Star Wars Story" followed, offering mostly apolitical thrills. Still, the movie featured a woke robot spouting social justice talking points courtesy of "Fleabag" star Phoebe Waller-Bridge.
The minds behind the film also insisted young Lando Calrissian (Donald Glover) was a pansexual rogue attracted to said robot.
Really.
RELATED: Media Memory Holes 'Star Wars' Writer's Hate Messages
Meanwhile, a key "Star Wars" alum routinely swipes at all things Trump. Mark Hamill, whose turn as Luke Skywalker in the original trilogy made him a star, went beyond the typical Resistance rage a few weeks back.
Hamill extended his Trump Derangement Syndrome to members of the president's family, crossing a big red line in the process. First Daughter Ivanka Trump shared a picture of her child donning a stormtroopers costume, an iconic image from the saga.
Hamill quickly responded in a way even our biased press blasted as unfair.
You misspelled "Fraud."#GoForceYourself https://t.co/ORY6eeyGgj

— Mark HoHoHoHamill (@HamillHimself) September 29, 2019
Other outlets cheered Hamill on, a ghastly indicator of just how biased the modern press truly is.
Star Wars: The Rise of Skywalker | Final Trailer
Days ago, "The Rise of Skywalker" director J.J. Abrams announced the new film will feature LGBTQ messaging. The vast majority of conservatives have no issue with people in that demographic. What they object to, though, is pushing social agendas in their beloved stories.
The "Star Wars" saga featured the classic Han Solo/Princess Leia romance along with the clumsy bond between young Anakin Skywalker and Padme Amidala. How many other 'Star Wars" movie characters have made their sexual preferences known?
"Star Wars" isn't about sex, or dating, or relationships. It's good versus evil, sacrifice and betrayal, story archetypes that can be passed from one generation to the next.
RELATED: 5 Ways Disney Is Killing the 'Star Wars' Golden Goose
All this comes at a time when the "Star Wars" brand is in trouble..Yes, the Disney Plus series "The Mandalorian" exceeded most expectations, launching a social media meme of Death Star proportions:
Baby Yoda.
Still, box office projects for "The Rise of Skywalker," the ninth and last movie in the family's saga out Dec. 20, aren't as robust as its predecessors. "Solo" was considered an economic disappointment, and the heralded "Star Wars" park attractions aren't catching pop culture fire as expected.
The studio had high expectations for Star Wars: Galaxy's Edge, which feature two rides — Star Wars: Rise of the Resistance and the Millennium Falcon: Smugglers Run — and varied sci-fi shops and restaurants with Star Wars themes.
Is this any time for Ridley, or any "Star Wars" player, to antagonize a large swath of the movie going public?